Section: The National (United Arab Emirates)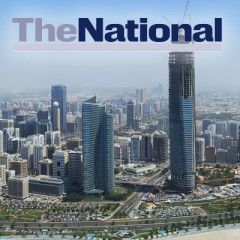 Weddings in the Belarusian capital of Minsk are not complete without a visit to the Island of Tears. To safeguard their unions, newlyweds must cross a humpback bridge from the affluent suburb of Traetskaye to a small island in a bend in the Svisloch river. The soil there is foreign, brought home by mothers who travelled to Afghanistan to find...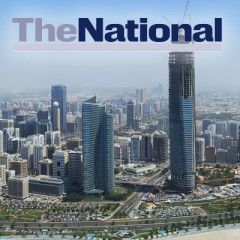 SAINT PETERSBURG // A plane carrying the remains of 144 people killed when a Russian airliner crashed in Egypt landed in Saint Petersburg early on Monday, hours after investigators probing the doomed flight said it had broken up in the air.The emergency Russian plane, the first to bring back the bodies of those who died when the A-321 plummeted...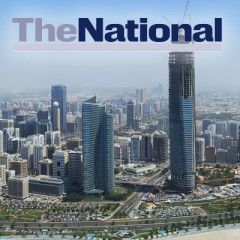 VIENNA // Top diplomats from Russia, the United States, Saudi Arabia and Turkey held talks in a frosty atmosphere on Friday on how to end the Syrian conflict, with the sides sharply at odds on the future of Bashar Al Assad.The Vienna meeting took place three weeks after Moscow thrust itself into the heart of the crisis by launching a bombing...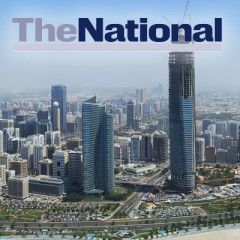 Gilze-Rijen, Netherlands // Malaysia Airlines flight MH17 was shot down by a missile fired from rebel-held eastern Ukraine last year which killed all 298 people on board, air crash investigators concluded on Tuesday.Even before the highly-anticipated release of the official report on the disaster by a Dutch-led investigation, Russian officials...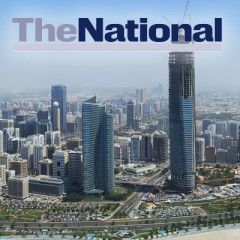 Air crash investigators concluded Tuesday that Malaysia Airlines flight MH17 was shot down by a missile fired from rebel-held eastern Ukraine last year, killing all 298 people on board. Here is a YouTube video by the Dutch Safety Board showing their findings. …read more Source: The...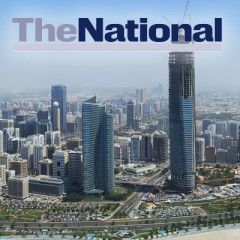 THE HAGUE // International investigators have concluded that Malaysian Airlines flight MH17 was shot down by a Russian-made BUK missile fired from rebel-held eastern Ukraine, a Dutch daily said Tuesday.The final report was to be officially unveiled at 11.15am (3.15pm UAE) Tuesday at a Dutch military base.It seeks to end 15 months of speculation...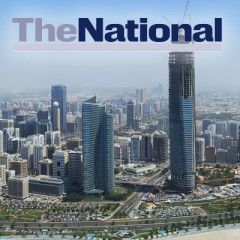 BEIRUT // Since the end of the Cold War, Moscow's allies in the Middle East have steadily disappeared, along with much of Russia's influence in this strategic corner of the world.Saddam Hussein, formerly the leader of long-standing Russian partner Iraq, met his end at the gallows nine years ago.Then in 2011, Libyan rebels dragged...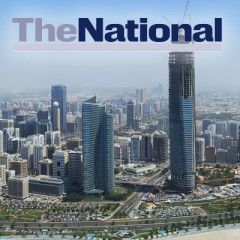 Battersea Power Station represents an opportunity for regional buyers to be a part of the last great development opportunity in the British capital.Experience has taught Simon Murphy that when it comes to telling the Battersea story, it pays to take nothing for granted."I did a presentation a year or so ago and at the end I asked, 'Are there any...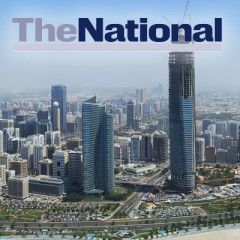 WASHINGTON // The United States and six allies on Friday called on Russia to cease what they said were attacks on the Syrian opposition and civilians, and expressed "deep concern" over Moscow's military build-up in Syria.In a joint statement, the United States, France, Germany, Qatar, Saudi Arabia, Turkey and Britain criticised Russian air...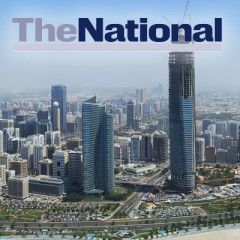 MOSCOW // There was no patriotic enthusiasm on Friday from Russians watching footage of their jets bombing targets in Syria, just a keen sense of the danger of getting entangled in a nasty conflict with no end in sight.The wary mood was in stark contrast to sentiments over Ukraine, where most Russians felt a surge of national pride that their...