Section: Albania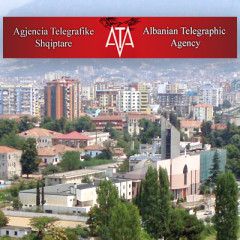 TIRANA, May 10/ATA/- Albania's singer Lindita Halimi received applause of the audience on the first semi-final in Kiev of the Eurovision Song Contest 2017. Last evening she went the forth on stage to perform the song "World" which received a warm welcome by the audience while her greeting in Albanian and English was impressive. But, …...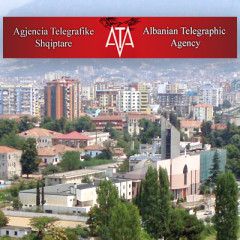 TIRANA, May 9/ATA/ – The Eurovision Song Contest 2017 will be the 62nd edition of the Eurovision Song Contest. It will take place in the International Exhibition Centre in Kiev, Ukraine, following Ukraine's victory at the 2016 contest in Stockholm with the song "1944", written and performed by Jamala. Albania will compete in the first …...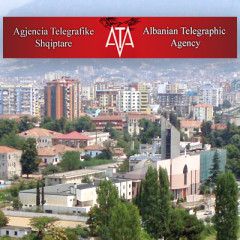 TIRANA, Nov 4 /ATA/ – Minister of Foreign Affairs Ditmir Bushati received his Ukrainian counterpart Pavlo Klimkin on Friday to discuss bilateral cooperation and ways to further boost the existing good relations between the two countries. Bushati and the Foreign Minister of Ukraine, on a working visit to Albania, exchanged views on matters of...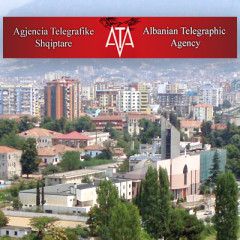 TIRANA, Oct 21 /ATA/-By I. Vata/ – Defense Minister Mimi Kodheli attended the U.S.-Adriatic Charter Defense Ministerial, held in Dubrovnik, Croatia, 21-22 October 2015. The conference gathered defense ministers of Croatia, Albania, Bosnia and Herzegovina, Montenegro, Kosovo, Macedonia, Slovenia and Serbia, who discussed the current developments...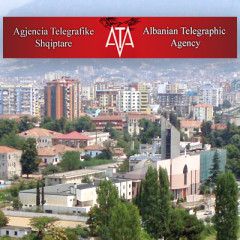 Parliament Speaker Ilir Meta addressing the 7th Conference of Parliament Speakers from the Western Balkan countries in Budapest, Hungary TIRANA, Oct 17 /ATA/-By Gjergji Mima/ -Speaker of the Parliament Ilir Meta attended the 7th Conference of Parliament Speakers from the Western Balkan countries in Hungarian capital of Budapest. Meta was invited...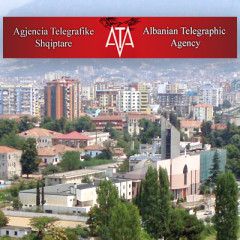 TIRANA, Oct 16 /ATA/-By Arbi Fortuzi/ – The governing body of football in Europe, the Union of European Football Associations (UEFA) continues to celebrate Albania's national team and the Albanian top UEFA club performers. In an article entitled Albania's biggest European success stories, UEFA presents statistics over the performance,...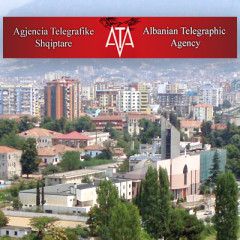 TIRANA, Oct 10 /ATA/ – Having already secured a historic place in the play-offs of the Euro 2016 qualifying campaign, Albania's national side will play their last group match away to Armenia on Sunday in a bid to keep the direct Euro 2016 qualification dream alive. Despite the 0-1 and 0-2 home loss at two last games respectively to Portugal...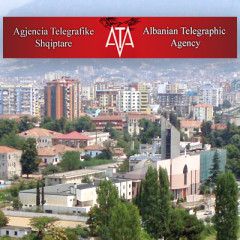 BERAT, September 21 /ATA/.- The famous Hungarian male choir "Saint Ephraim" closed the ninth edition of "Musical meeting between two worlds", at Onufri museum in Berat. After a three-night performance from Tirana to Shkodra, the festival finalized his musical journey in Berat city, where the male choir "St. Ephraim" performed ecclesiastical music...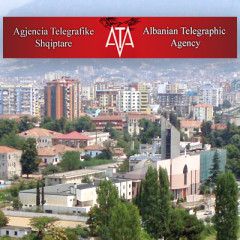 TIRANA, September 6 /ATA/ – Agriculture, Rural Development and Water Management Minister, Edmond Panariti paid a working visit to Ukraine's region of Kharkiv, to attend the International Forum on Innovation and Investment Initiatives. During the visit, Panariti held an official meeting with the Governor of Kharkiv, Igor Rainin and senior...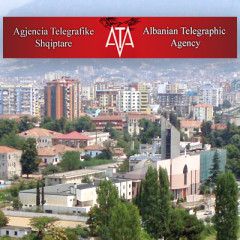 TIRANA, September 5 /ATA/ – Minister of Foreign Affairs of Albania, Ditmir Bushati, attended the informal meeting of EU Ministers of Foreign Affairs, which took place in Luxembourg. According to an already consolidated practice, in addition to ministers of EU member countries, also foreign ministers of candidate countries for EU accession –...