Section: The Washington Post (USA)
MOSCOW — The European Union announced stricter sanctions against Russia on Thursday in response to that country's recent involvement in the Ukraine crisis, taking aim at Russia's energy sector, as well as its vital financial and defense industries. Read full article >> …read more Source: The Washington...
MARIUPOL, Ukraine — Ukrainian President Petro Poroshenko said Wednesday that rebel-held areas in eastern Ukraine could be granted greater autonomy, but vowed they will always remain part of the country. Read full article >> …read more Source: The Washington...
MOSCOW – The old U.S. ambassador to Russia was a firecracker on Twitter, taking on critics and offering a view of Moscow life that was unusually unfiltered for a diplomat. The new U.S. ambassador – who on Monday presented his credentials to the Russian Foreign Ministry – doesn't even have a Twitter account. John Tefft's […]...
Here's a slightly new geopolitical wrinkle. Earlier this week, the Islamic State issued a video challenging a powerful global leader. But this time, it was not President Obama or one of his counterparts in Europe. It was Russian President Vladimir Putin. In the video, fighters pose atop Russian military equipment, including a fighter jet,...
A cease-fire negotiated in Minsk, capital of Belarus, between Ukrainian forces and pro-Russian separatists in eastern Ukraine went into effect Friday. Fighting has raged through the summer in the regions of Donetsk and Luhansk, industrial hotbeds near the border with Russia, leading to thousands of deaths. "The highest value is human life,...
MEXICO CITY — Former secretary of state Hillary Clinton, in a mostly upbeat speech about the state of the world, said Friday that she was "particularly concerned" about Europe faltering in the face of Russian intimidation. "I do worry about President Putin's view that Russia should dominate its border and intimidate people beyond its...
KIEV, Ukraine — Ukraine's military said Monday that a fragile truce was holding in the east of the country as the Ukrainian president planned a surprise visit to the front-line port city of Mariupol. The break in hostilities came as government forces and pro-Russian rebels, who have seized territory in eastern Ukraine, regrouped after weeks...
KIEV, Ukraine — Ukraine struggled to maintain a tenuous cease-fire with pro-Russian rebels after a series of repeated breaches Sunday, even as the government here faced the equally daunting task of selling the peace plan to the nation. Read full article >> …read more Source: The Washington...
MOSCOW — Ukraine's fragile cease-fire appeared to be in danger late Saturday, slightly more than 24 hours after it took hold, as witnesses reported renewed fighting near the key government-held city of Mariupol. Read full article >> …read more Source: The Washington...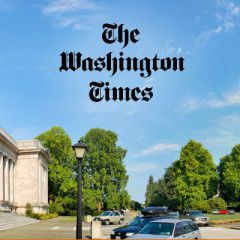 Families of Russian troops captured, killed or missing in Ukraine want answers on their fate MOSCOW (AP) – The last time Valeria Sokolova saw her husband, the 25-year-old paratrooper told her that he and his fellow soldiers were heading for military exercises in southern Russia, near the Ukrainian … …read more Source: The...