Section: Middle East Eye (The United Kingdom)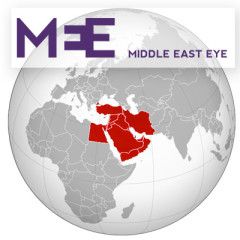 Turkish FM denies taking money from disgraced US lobbyist Paul Manafort An explosive investigative report released earlier this week alleged that Mevlut Cavusoglu was paid to clean up Ukraine's image with European lawmakers Ragip Soylu Fri, 11/08/2019 – 14:05 Paul Manafort, then adviser to Donald Trump's presidential campaign,...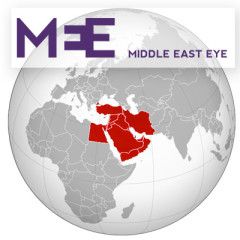 Home Office-backed counter-extremism group waging Twitter campaign against Corbyn Faith Matters, which received support through the government's flagship counter-extremism programme, has described Labour party under Corbyn as a 'Stalinist cult' Simon Hooper Fri, 11/08/2019 – 08:00 Jeremy Corbyn, the Labour leader, was...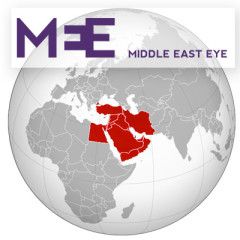 EXCLUSIVE: Twitter executive for Middle East is British Army 'psyops' soldier Head of editorial for MENA is part-time officer in the 77th Brigade, an 'information warfare' unit which has worked on 'behavioural change' projects in the region Ian Cobain Mon, 09/30/2019 – 09:00 The head of the British Army...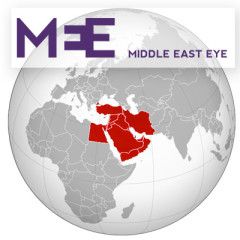 #YallaImpeach: Congresswoman Tlaib rallies support for Trump's impeachment Tlaib starts hashtag employing colloquial Arabic word 'yalla', which means 'come on' MEE staff Thu, 09/26/2019 – 21:11 Majority of House of Representatives now favours impeachment inquiry into Trump's presidency (AFP) …read...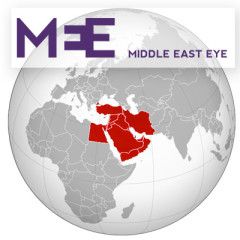 EXCLUSIVE: Egyptian authorities use Interpol to target dissidents abroad Exiles connected to the late Mohamed Morsi have been detained in India, Albania and Ukraine because of Interpol red notices Jan-Peter Westad Mon, 09/23/2019 – 09:00 As they are rarely made public, it is difficult to know how many Egyptian nationals may still be the...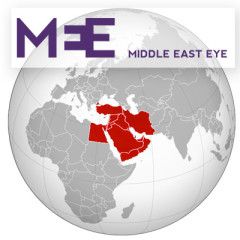 Israel elections: Netanyahu, Lieberman fight for the 'Russian vote' As elections loom closer, the Russian-speaking community in Israel is being aggressively courted by the two feuding right-wing leaders Lily Galili Thu, 09/05/2019 – 11:00 Once allies, Avigdor Lieberman, left, and Benjamin Netanyahu have found their relationship...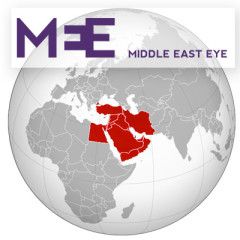 Turkey and US ready for Syria safe-zone operations First helicopters to begin patrols in northeastern Syria, with joint operations centre based in Turkey MEE and agencies Sat, 08/24/2019 – 16:00 Turkey has been trying to push Kurdish YPG fighters away from its borders (Reuters) …read more Source: Middle East...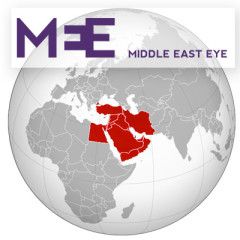 Arabic press review: Israeli settler raises the Saudi flag in Jerusalem Meanwhile, Yemeni separatists looted the presidential palace in Aden and a Palestinian ministry lashes out at Israeli plans to support emigration of Gaza residents Mohammad Ayesh Fri, 08/23/2019 – 09:17 An Israeli man holding the Saudi flag in Jerusalem's Old City...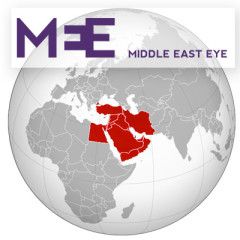 Israeli press review: New policy seeks to have Palestinians leave Gaza forever Meanwhile, Sara Netanyahu makes a scene (or two), Israeli spy planes end up in the Gulf, and a political rookie makes a controversial debut MEE staff Wed, 08/21/2019 – 14:00 Prime Minister Benjamin Netanyahu's wife, Sara, stirred controversy on several...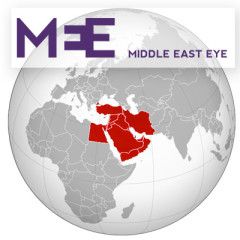 Iranian tanker expected to leave Gibraltar late Sunday, envoy says Hours earlier, British territory rejected US request to detain vessel further MEE and agencies Sun, 08/18/2019 – 19:30 Crew member checks new name of Iranian oil tanker Adrian Darya, formerly known as Grace 1, off coast of Gibraltar on Sunday (AFP) …read more Source:...