Section: Middle East Eye (The United Kingdom)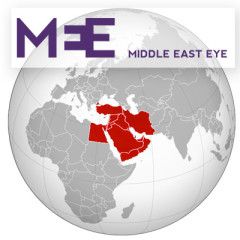 HRW calls on UN states to vote against Saudi Arabia's bid for rights council New York-based group warns that a lack of candidates running for UN Human Rights Council will likely result in 'problematic' countries winning seats MEE staff Fri, 10/09/2020 – 16:53 Bandar bin Mohammed al-Aiban, a representative of Saudi Arabia,...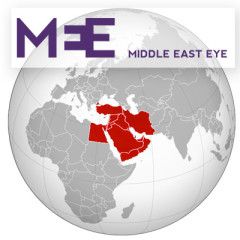 Hasidic Israeli pilgrims trapped at Ukraine-Belarus border on coronavirus fears Thousands of pilgrims enduring grim weather, without shelter, blame Israeli government for abandoning them Yisrael Frey Sat, 09/19/2020 – 11:31 Hasidic Jews sleep outside on the ground at the Belarus-Ukraine border (Yisrael Frey) …read more Source:: Middle...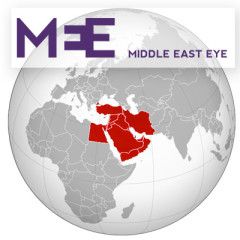 US accuses Russia of continuing to arm Wagner group in Libya US military's Africa Command says satellite imagery indicates Moscow's Ministry of Defence is 'supporting' the Russian paramilitary contractor MEE staff Fri, 07/24/2020 – 16:11 US satellite imagery released by Africom on 24 July reportedly shows Russian and...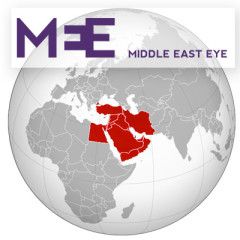 US accuses Russian mercenaries of planting land mines in Libya US Africa Command traced the use of the explosive devices from the capital Tripoli to the flashpoint city of Sirte MEE staff Wed, 07/15/2020 – 22:00 The US military traced the use of the explosive devices to the Wagner Group, a Russian paramilitary organisation …read more...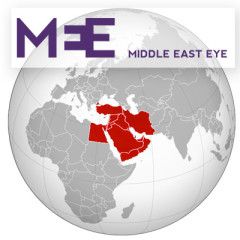 Iran blames misaligned radar for 'human error' in downing of Ukrainian plane Iran's civil aviation body releases new report into downing that led to the death of 176 people MEE and agencies Sun, 07/12/2020 – 09:33 Iranians in the capital Tehran walk past a poster honouring the victims of a Ukrainian passenger jet...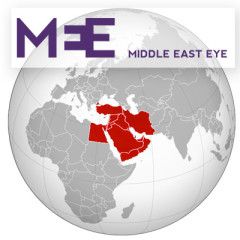 Canada, Sweden pave way for compensation talks with Iran on downed plane 176 people died when Flight 752 was accidentally struck by two Iranian missiles in January MEE and agencies Fri, 07/03/2020 – 08:33 The agreement signed by five countries could pave the way for families of victims to receive compensation (AFP) …read more Source::...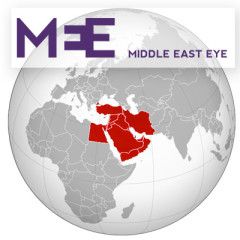 Israel annexation: Proposed legislation would ban US aid from funding plan A dozen US senators introduce amendment to Pentagon budget that would prohibit use of military assistance to Israel to facilitate annexation Ali Harb Fri, 07/03/2020 – 00:26 Israeli security forces chase Palestinians protesting against plan to annex parts of occupied...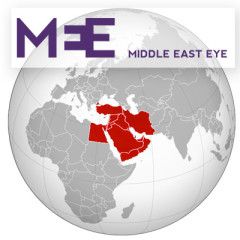 US Democrats push toothless letter warning Israel against West Bank annexation Letter says annexation may jeopardise Israel's relations with Europe and Arab countries, but mentions no consequences for US-Israeli ties Ali Harb Thu, 06/18/2020 – 01:15 Letter frames annexation as bad for Israel, addresses its government in advisory tone...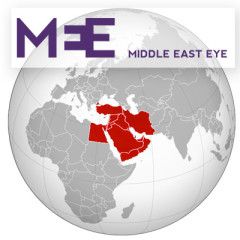 Coronavirus: Turks stream outside for first lockdown-free weekend in almost two months President Tayyip Erdogan is said to be taking risk canceling lockdowns for sake of Turkey's economy MEE and agencies Sun, 06/07/2020 – 00:45 People have lunch on Saturday at Istanbul's Poyrazkoy Beach next to Bosphorus as Yavuz Sultan Selim...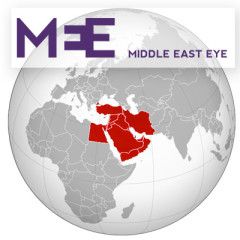 Netanyahu says Palestinians in annexed land will not be offered Israeli citizenship Residents in the Jordan Valley will live in isolated communities under Israeli security control but under PA rule, prime minister says MEE staff Thu, 05/28/2020 – 13:32 Israeli soldiers stand at attention as Palestinian demonstrators take part in a protest...