Section: Middle East Eye (The United Kingdom)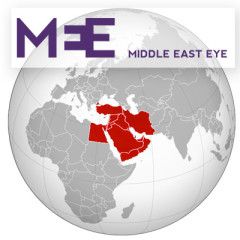 Protesters in US rally against prospect of war with Iran Protester's sign reads: 'Need a distraction? Start of a war.' Trump faces trial in Senate following his impeachment by House of Representatives in Ukraine scandal MEE and agencies Sat, 01/04/2020 – 21:40 Protesters demonstrate outside White House, in New York's...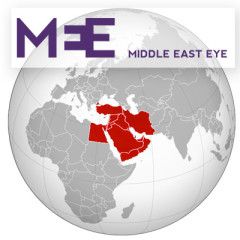 Cargo ship collides into Istanbul coastline, closing the Bosphorus Strait Istanbul's governor said the Liberian-flagged Songa Iridium cargo ship faced engine failure when it ran aground MEE staff Fri, 12/27/2019 – 14:43 Erdogan used the incident to renew calls for the construction of a new canal in Istanbul (Screengrab) …read...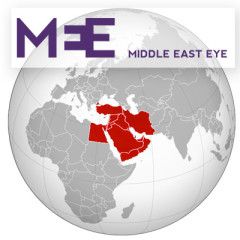 We asked Arab and Muslim Americans about impeachment. Here's what they said Some activists say focus should be on 2020 elections. Others insist impeachment is necessary to hold Trump accountable Umar A Farooq Wed, 12/18/2019 – 21:47 House Democrats started impeachment inquiry against Trump in September (AFP) …read more Source::...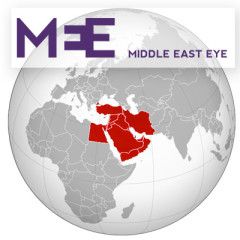 Israeli press review: Racist abuse against Ethiopian Israeli goes viral Meanwhile, Israeli pilots say they are pressured to find Gaza targets based on quantity, not quality, and Russia and Israel engage in tit-for-tat interrogation at airports MEE staff Wed, 12/18/2019 – 11:56 In September, Ethiopian Israelis took part in demonstrations...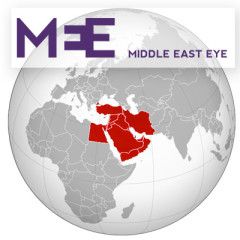 Washington still committed to supporting Lebanese army, US official says Diplomat says hold on aid to Lebanese military was not related to anti-corruption protests in Lebanon Ali Harb Wed, 12/04/2019 – 21:42 Lebanese soldiers stand between Hezbollah supporters and anti-government demonstrators in Beirut on 25 November (AFP) …read more...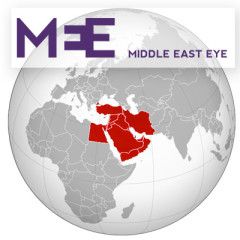 US releases military aid to Lebanon after unexplained delay Trump administration for weeks has refused to explain why $105m in US assistance to Lebanon was not being delivered MEE staff Mon, 12/02/2019 – 21:03 'Abandoning the LAF [Lebanese Armed Forces] is akin to giving up on Lebanon,' US senator said earlier this week...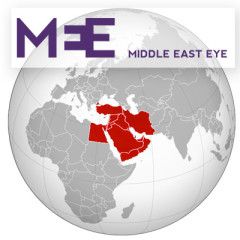 Turkish FM denies taking money from disgraced US lobbyist Paul Manafort An explosive investigative report released earlier this week alleged that Mevlut Cavusoglu was paid to clean up Ukraine's image with European lawmakers Ragip Soylu Fri, 11/08/2019 – 14:05 Paul Manafort, then adviser to Donald Trump's presidential campaign,...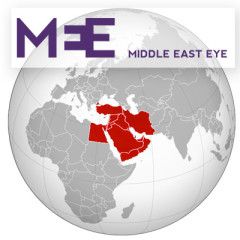 Home Office-backed counter-extremism group waging Twitter campaign against Corbyn Faith Matters, which received support through the government's flagship counter-extremism programme, has described Labour party under Corbyn as a 'Stalinist cult' Simon Hooper Fri, 11/08/2019 – 08:00 Jeremy Corbyn, the Labour leader, was...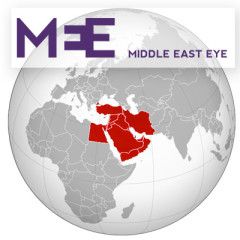 EXCLUSIVE: Twitter executive for Middle East is British Army 'psyops' soldier Head of editorial for MENA is part-time officer in the 77th Brigade, an 'information warfare' unit which has worked on 'behavioural change' projects in the region Ian Cobain Mon, 09/30/2019 – 09:00 The head of the British Army...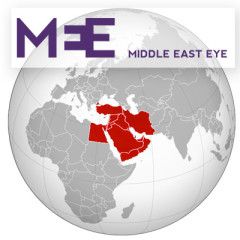 #YallaImpeach: Congresswoman Tlaib rallies support for Trump's impeachment Tlaib starts hashtag employing colloquial Arabic word 'yalla', which means 'come on' MEE staff Thu, 09/26/2019 – 21:11 Majority of House of Representatives now favours impeachment inquiry into Trump's presidency (AFP) …read...