Section: 168hours (Armenia)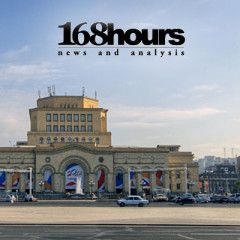 The International Weightlifting Federation (IWF) has published a new list of anti-doping violations that shows how nations with a poor record are paying the price for their misdemeanours. A total of 76 possible Olympic quota places have already been lost by 17 nations and that total will increase because Thailand has voluntarily withdrawn from...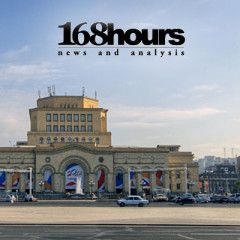 Armenian Prime Minister Nikol Pashinyan receives congratulatory letters from the leaders of different states and heads of various international organizations on the Independence Day. In his congratulatory letter Russian President Vladimir Putin noted in particular: "Dear Mr. Prime Minister, My sincere congratulations on the Independence Day of...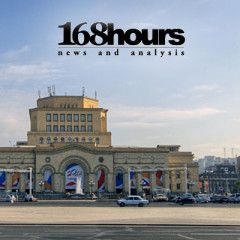 The Armenian government is ready to support everyone's individual efforts aimed at contributing to the country's economic development, Prime Minister Nikol Pashinyan said in his remarks at the My Step For Tavush Province business forum in Dilijan town on June 22. The Forum is attended by more than 300 delegates from a dozen countries....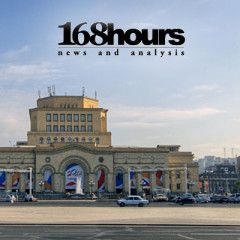 A summary of the past year of Nikol Pashinyan's term as Prime Minister, his achievements, omissions, the challenges of Armenia's domestic and foreign policies and other topics were discussed during 168.am's interview with Ambassador Extraordinary and Plenipotentiary, Special Representative of the President of Armenia on Special...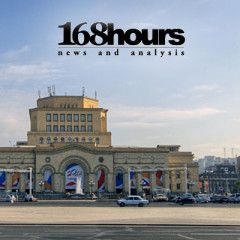 "Political stakeholders must refrain from actions and statements that could be perceived as exerting pressure on the judiciary," said the co-rapporteurs of the Parliamentary Assembly of the Council of Europe (PACE) for the monitoring of Armenia, Yuliya Lovochkina (Ukraine, SOC) and Andrej Šircelj (Slovenia, EPP/CD), following the statement by...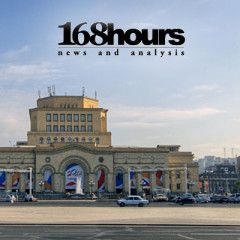 Armenia's Ambassador to Ukraine Tigran Seyranyan presented his credentials to Ukrainian President Petro Poroshenko, the Ukrainian Presidential Office said. President Poroshenko and Ambassador Seyranyan discussed the necessity of intensifying the bilateral political dialogue. They positively noted the creation of the Group of Friendship with...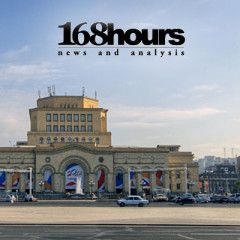 Slovakia has ratified the Armenia-EU Comprehensive and Enhanced Partnership Agreement (CEPA), Armenian Ambassador to Ukraine, former Ambassador to Slovakia and the Czech Republic, Tigran Seyranyan said on Twitter. Armenia and the European Union signed the CEPA in Brussels on November 24, 2017. So far, the Agreement has been ratified by Bulgaria,...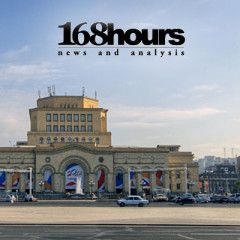 "The creative process gives me happiness and satisfaction […] I sign my name with the spiral, a symbol for eternity. Life is eternal, and yet we are in this world to do something; to give birth to composition," this is how Nune Sarkissian once described her love for writing and art. Children's author Nune Sarkissian has written 14...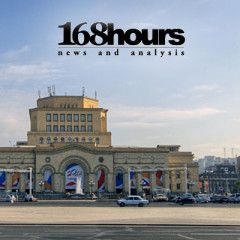 Representative of Armenia Srbuhi Sargsyan, aka Srbuk, will performe 1st during 'Eurovision-2019′ 2nd semi final with 'Walking out' song. 'Eurovision 2019′ will take place in Tel Aviv, Israel. Srbuhi Sargsyan was born in Yerevan in 1994. Graduated from Yerevan Komitas State Conservatory's jazz-vocal department. The broad...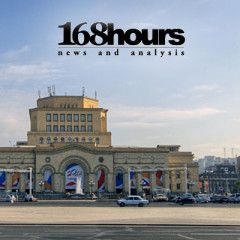 Co-rapporteurs of the Parliamentary Assembly of the Council of Europe (PACE) for the monitoring of Armenia, Yuliya Lovochkina (Ukraine, SOC) and Andrej Šircelj (Slovenia, EPP/CD), stated that the Armenian authorities are acutely aware of the extremely high expectations of the population for change. "It is therefore important that the reforms now...