Section: Free Malaysia Today (Malaysia)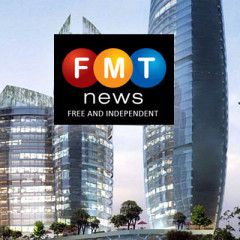 The inquiry focuses on Trump's request that Ukraine investigate rival Biden. (AP pic)WASHINGTON: Democratic lawmakers could vote this week on articles of impeachment against President Donald Trump, the House Judiciary Committee chairman said on Sunday as lawmakers sharpened their focus on charges of wrongdoing in his dealings with Ukraine....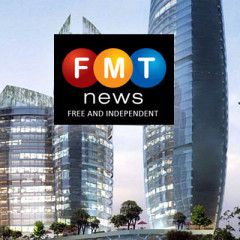 President Trump has made clear his lawyers will mount a defence in a Senate trial. (Reuters pic)WASHINGTON: Democrats in the US House of Representatives met on Saturday to prepare for what could be the final week of their months-old impeachment inquiry that has imperilled Donald Trump's presidency. After emerging from an all-day closed-door...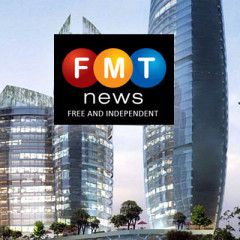 President Trump thus far has refused to cooperate with the inquiry. (AP pic)WASHINGTON: The White House said on Friday it would refuse to take part in hearings in the US House of Representatives set for next week that will consider what articles of impeachment to bring against President Donald Trump. In a letter to Judiciary Committee Chairman...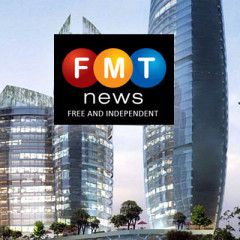 Poroshenko was defeated by Volodymyr Zelensky in this year's polls. (AFP pic)KIEV: Ukraine's former president Petro Poroshenko on Friday warned his successor to never trust anything Russia's Vladimir Putin says and avoid meeting him one-on-one, three days before crunch talks in Paris. "Don't trust Putin. Ever and in...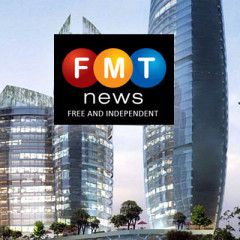 Trump is likely to become the 3rd president in US history to be impeached by the House of Representatives. (AP pic)WASHINGTON: US President Donald Trump is likely to face at least three articles of impeachment in the Democratic-controlled House of Representatives. Democratic speaker Nancy Pelosi announced on Thursday that she had asked for...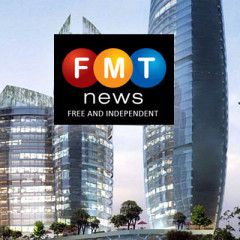 The 77-year-old former vice president continues to lead in polls nationally. (Reuters pic)WASHINGTON: For a candidate who has at times struggled to get noticed on social media, Joe Biden finally got some online attention on Thursday – for better or worse. First, the Biden campaign posted a video on Twitter that brutally took down President Donald...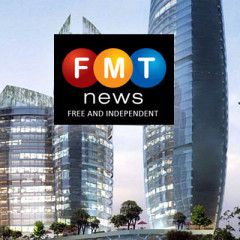 US president tweets 'Do it now … so that our country can get back to business'. (AP pic)WASHINGTON: US President Donald Trump on Thursday urged Democrats in the House of Representatives to move swiftly if they are going to impeach him, shortly before House Speaker Nancy Pelosi planned to make a statement on the status of their impeachment...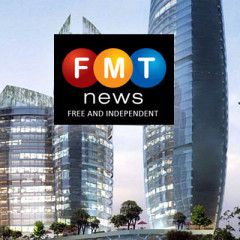 Rudy Giuliani has met current, former Ukrainian officials amid ongoing impeachment inquiry. (File pic)KIEV: An independent Ukrainian lawmaker said on Thursday he had met US President Donald Trump's personal lawyer in Kiev to discuss the alleged misuse of US taxpayer money by Ukrainian state bodies. In a statement on Facebook accompanied by...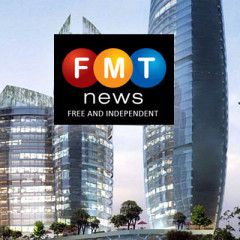 President Donald Trump, first lady Melania, and their son Barron (left) at the White House. (AP pic)WASHINGTON: US first lady Melania Trump on Wednesday publicly rebuked a scholar who used her 13-year-old son's name to make a point during a hearing as part of the impeachment inquiry into the president. Constitutional law professor Pamela...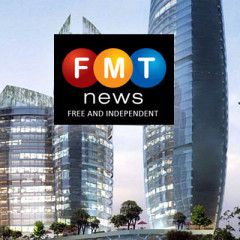 Senior Republican Doug Collins says impeachment probe is factless. (AP pic)WASHINGTON: Democrats accused President Donald Trump of a readiness to sell out US national security to bolster his 2020 re-election effort as hearings opened yesterday to draw up impeachment charges against the US leader. But in a fiery start to the House Judiciary...