Section: Free Malaysia Today (Malaysia)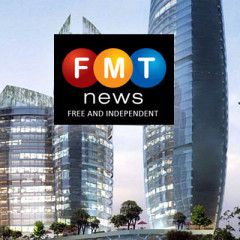 The charge stems from Trump's incendiary speech to supporters before they stormed the Capitol on Jan 6. (AP pic)WASHINGTON: The leaders of the US Senate agreed on Friday to push back former President Donald Trump's impeachment trial by two weeks, giving the chamber more time to focus on President Joe Biden's legislative agenda...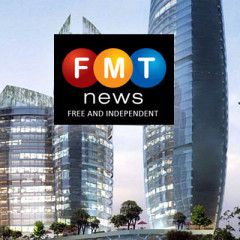 LONDON: Pfizer and BioNTech have agreed to supply their Covid-19 vaccine to the World Health Organization co-led Covax vaccine access scheme, two sources familiar with the deal said, the latest in a series of shots to be included in the project aimed at lower-income countries. The deal is expected to be announced on Friday, according to the...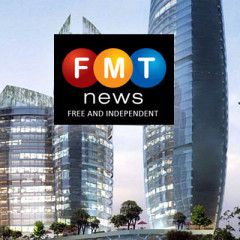 MOSCOW: The Kremlin said Wednesday that any improvement in Moscow's tense relationship with Washington would depend on Joe Biden when he enters the White House. The US recently blamed Kremlin-backed hackers for a massive cyber attack that breached government institutions, adding to a long list of grievances plaguing ties between the former...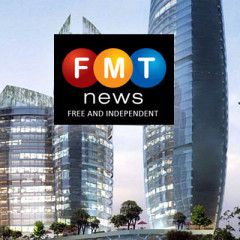 Joe Biden arrives with wife Jill Biden to speak to supporters in Wilmington, Delaware on Nov 4. (AP pic)WASHINGTON: President-elect Joe Biden and his wife Jill will become the new White House residents when he takes office on Wednesday. Biden has made his family a major focus throughout his career, and his 2020 presidential campaign thrust them...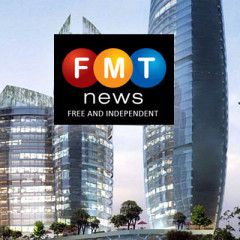 Biden wants to return to the accord under which Iran drastically slashed its nuclear program in exchange for promises of sanctions relief. (AP pic)WASHINGTON: The lead US negotiator of the Iran nuclear accord and a battle-tested hawk on Russia were named Saturday to top posts in President-elect Joe Biden's State Department, signaling a...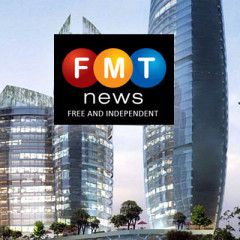 House Speaker Nancy Pelosi has announced a security review of the Capitol attack. (AP pic)WASHINGTON: Any members of the US Congress who helped a crowd of President Donald Trump's supporters storm the Capitol should face criminal prosecution, House of Representatives Speaker Nancy Pelosi said on Friday. The unprecedented Jan 6 attack on the...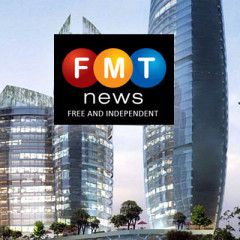 Trump has expressed interest in potentially running for president again in 2024. (AP pic)WASHINGTON: The US House of Representatives impeached President Donald Trump on Wednesday for a second time – just days before he is scheduled to leave office – raising questions about what happens next. The House voted 232-197 to impeach the president, with...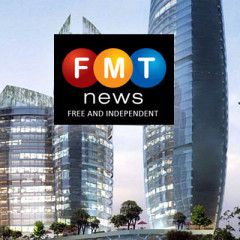 Medical workers transfer a Covid-19 patient to a hospital in Lviv, Western Ukraine on Jan 4. (AP pic)GENEVA: The second year of the Covid-19 pandemic may be tougher than the first given how the new coronavirus is spreading, especially in the northern hemisphere as more infectious variants circulate, the World Health Organization (WHO) said on...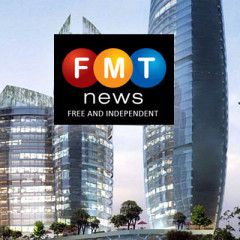 A police munition explodes as Trump supporters gather in front of the US Capitol last week. (Reuters pic)WASHINGTON: Democrats will give President Donald Trump one last chance on Tuesday to leave office days before his term expires or face an unprecedented second impeachment over his supporters' deadly Jan 6 assault on the US Capitol. The...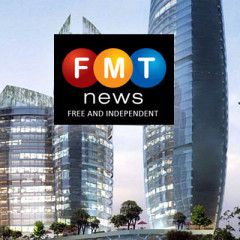 Pelosi has said that Trump 'represents an imminent threat' to the Constitution and 'our Democracy'. (AP pic)WASHINGTON: US House Speaker Nancy Pelosi said Sunday she would push ahead with efforts to remove President Donald Trump from office during the final days of his administration after his supporters' violent attack on the...