Section: Free Malaysia Today (Malaysia)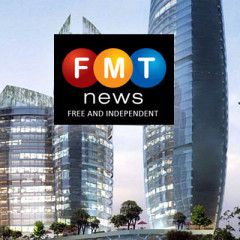 MOSCOW: A Russian court sentenced a man to eight years in prison on Thursday after finding him guilty of state treason for allegedly handing over secrets to China, the TASS news agency reported. Vladimir Vasilyev, 52, was arrested in Russia's eastern Siberian Zabaykalsky region that borders Mongolia and China in August 2019. He pleaded...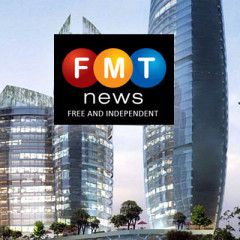 Armed police security forces cross a road in Mandalay last week. (AP pic)NEW YORK: Nearly 140 NGOs from 31 countries signed an open letter Wednesday calling for the UN Security Council to urgently impose an arms embargo on Myanmar after the military coup there earlier this month. "The United Nations Security Council should urgently impose a...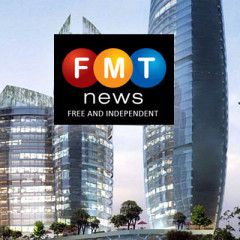 Authorities work at the scene of a crashed Ukrainian plane in Shahedshahr last year. (AP pic)NEW YORK: A UN official on Tuesday accused Iran of lying in its explanation of how it shot down a Ukrainian passenger jet near Tehran last year at a time of acute tension with the US. On Jan 8, 2020, Ukraine International Airlines flight PS752 crashed...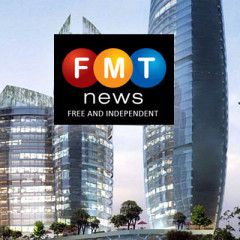 Russian Foreign Minister Sergei Lavrov called the EU an 'unreliable partner'. (Reuters pic)BRUSSELS: The European Union is set to impose travel bans and asset freezes on allies of Russian President Vladimir Putin in March, possibly in the run-up to an EU summit, after a meeting of envoys gave approval for punitive measures, diplomats said....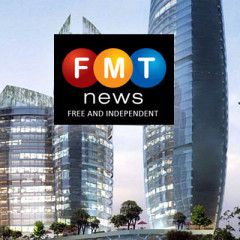 Medical workers transfer a coronavirus patient from an ambulance to a hospital in Lviv, Ukraine last month. (AP pic)NEW YORK: Almost a year after the World Health Organization declared the coronavirus a pandemic, there are some encouraging signs as new global infections fall sharply. Fresh Covid-19 cases for the week ended Feb 14 were the lowest...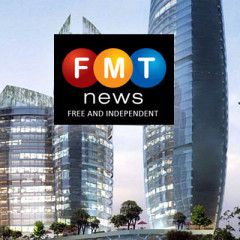 A video is displayed for senators during Trump's second impeachment trial in Washington on Wednesday. (AP pic)WASHINGTON: Donald Trump's lawyers said on Friday Democrats had provided no evidence the former president incited last month's deadly US Capitol riot and had used his second impeachment trial to settle political scores....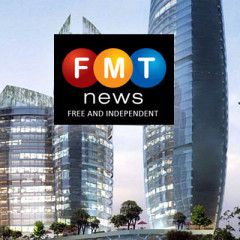 Leonid Volkov (left) and other friends pose with Navalny and his wife Yulia in Germany. (AP pic)MOSCOW: Aides of jailed Kremlin critic Alexei Navalny said they discussed possible sanctions against prominent members of President Vladimir Putin's circle including business tycoons to ramp up pressure on Russia. Leonid Volkov, the head of...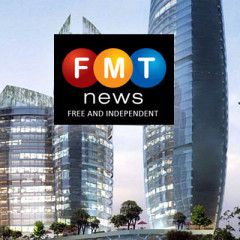 Sergey Lavrov (left) and Josep Borrell talk during their meeting in Moscow today. (AP pic)MOSCOW: The European Union's top diplomat appealed to Russia on Friday to free jailed Kremlin critic Alexei Navalny, a case he said had brought EU-Russian ties to a low, drawing a robust response from Moscow which called the EU an unreliable partner....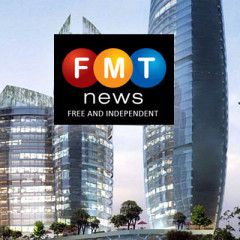 Trump's Senate impeachment trial is due to begin next week. (AP pic)WASHINGTON: Former President Donald Trump's lawyers on Thursday rejected a request from Democrats to testify at his impeachment trial in the US Senate next week, dismissing their invitation as a "public relations stunt". Democrats in the House of Representatives...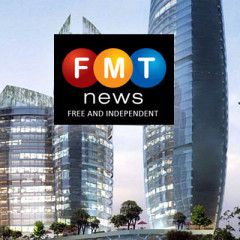 Protesters clash with police during a rally in Moscow on Sunday. (AP pic)MOSCOW: The outcry grew in Russia over the crackdown on peaceful protesters Thursday as EU foreign policy chief Josep Borrell was set to visit the country under pressure to confront Moscow over the imprisonment of opposition figure Alexei Navalny. Borrell's visit – the...