Section: Free Malaysia Today (Malaysia)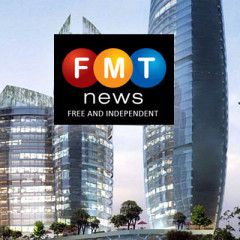 House Speaker Nancy Pelosi has announced a security review of the Capitol attack. (AP pic)WASHINGTON: Any members of the US Congress who helped a crowd of President Donald Trump's supporters storm the Capitol should face criminal prosecution, House of Representatives Speaker Nancy Pelosi said on Friday. The unprecedented Jan 6 attack on the...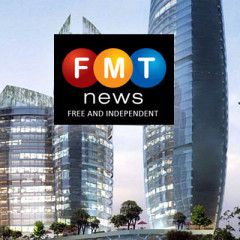 Trump has expressed interest in potentially running for president again in 2024. (AP pic)WASHINGTON: The US House of Representatives impeached President Donald Trump on Wednesday for a second time – just days before he is scheduled to leave office – raising questions about what happens next. The House voted 232-197 to impeach the president, with...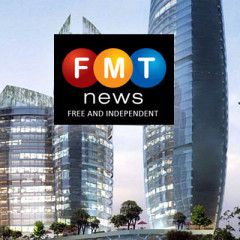 Medical workers transfer a Covid-19 patient to a hospital in Lviv, Western Ukraine on Jan 4. (AP pic)GENEVA: The second year of the Covid-19 pandemic may be tougher than the first given how the new coronavirus is spreading, especially in the northern hemisphere as more infectious variants circulate, the World Health Organization (WHO) said on...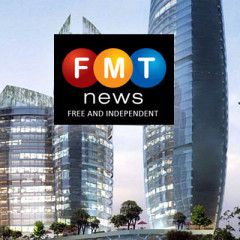 A police munition explodes as Trump supporters gather in front of the US Capitol last week. (Reuters pic)WASHINGTON: Democrats will give President Donald Trump one last chance on Tuesday to leave office days before his term expires or face an unprecedented second impeachment over his supporters' deadly Jan 6 assault on the US Capitol. The...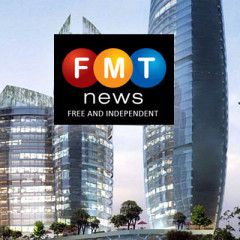 Pelosi has said that Trump 'represents an imminent threat' to the Constitution and 'our Democracy'. (AP pic)WASHINGTON: US House Speaker Nancy Pelosi said Sunday she would push ahead with efforts to remove President Donald Trump from office during the final days of his administration after his supporters' violent attack on the...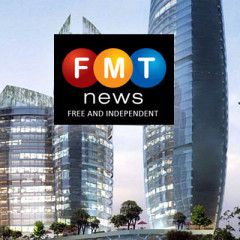 Debris is seen from a Ukrainian plane which crashed as authorities work at the scene near Tehran in January. (AP pic)KIEV: Iran's announcement Wednesday that it will pay US$150,000 to each family of those killed in the accidental downing of a Ukrainian passenger plane was promptly slammed by Kiev as "unacceptable". Ukraine International...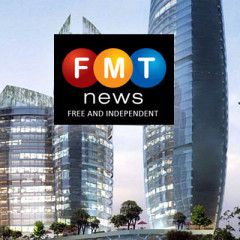 Authorities work at the scene of the Ukrainian plane crash in Tehran in January. (AP pic)UKRAINE: Iran's cabinet on Wednesday allocated US$150,000 for the families of each of the 176 victims of a Ukrainian plane downed in Iranian airspace in January, the official IRNA news agency reported. "The cabinet approved the provision of US$150,000...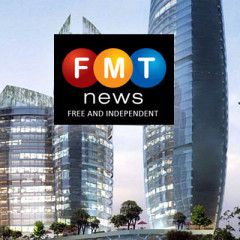 A Sri Lankan boy reacts as health officials take his nasal swab sample for Covid-19 testing in Colombo last week. (AP pic)COLOMBO: Sri Lanka welcomed its first foreign tourists in nine months Monday even as a new deadlier strain of the coronavirus gripped the island. A charter flight carrying 185 passengers from Ukraine landed at a little-used...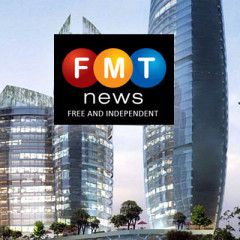 Washington says the Nord Stream 2 project will compromise European energy security. (AP pic)WASHINGTON: The US is urging European allies and private companies to halt work that could help build the Nord Stream 2 natural gas pipeline and is preparing wider sanctions on the Russian project in coming weeks, senior Trump administration officials said...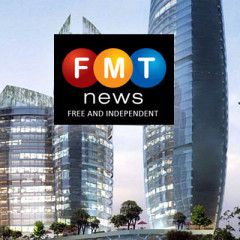 Last week President Putin rejected reports the FSB had poisoned Alexei Navalny. (AP pic)MOSCOW: Russia on Tuesday slapped tit-for-tat sanctions on EU officials over their response to the poisoning of Alexei Navalny, saying the opposition leader had a persecution complex and "compares himself to Jesus". Moscow summoned several senior EU diplomats...