Section: Free Malaysia Today (Malaysia)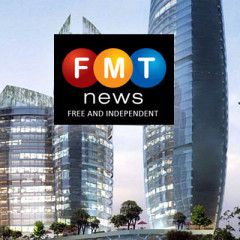 MH17 was brought down in 2014 over territory held by pro-Russian separatist forces in eastern Ukraine as it flew from Amsterdam to Kuala Lumpur, killing all 298 people on board. (Reuters pic)LONDON: Britain said Russia must cooperate fully with the murder prosecution of three Russians and a Ukrainian for downing Malaysia Airlines flight MH17 over...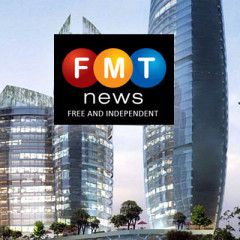 The search continues for three victims and will continue as long as there is any hope of finding the bodies. (Twitter pic from @BBMohanty7)BUDAPEST: Hungarian police said on Tuesday they had found no evidence of alcohol or drug abuse by the captain of a cruise ship that struck and sank a small tourist vessel last month, killing 28 mostly Korean...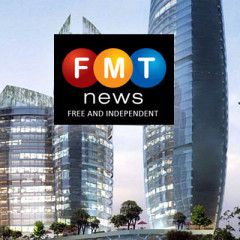 A woman is a person, not a brand, says the organisation Insight LGBTQ. Shown here is Nina Goryniuk, Miss Ukraine 2015. (AFP pic)KIEV: Ukrainian President Volodymyr Zelensky has described beautiful women as part of the country's "brand", prompting a furious backlash from activists and on social media Tuesday. "Tourists have always said that...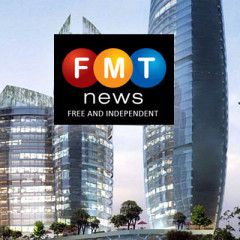 Relatives of the 298 people killed will be informed on new findings next week as investigators probe the downing of MH17.(Reuters pic)THE HAGUE: International investigators probing the downing of flight MH17 said Friday they will reveal fresh findings next week, nearly five years after the Malaysia Airlines plane was shot over Ukraine. Relatives...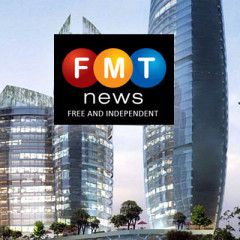 German support for the Nord Stream 2 pipeline has angered US President Donald Trump. (AFP pic)WASHINGTON: Donald Trump upped his criticism of Germany on Wednesday as he threatened sanctions over Angela Merkel's continued support for a gas pipeline from Russia and warned that he could shift troops away from the NATO ally over its defence...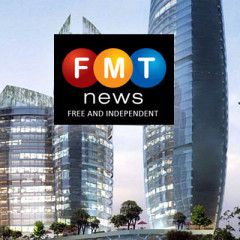 US President Donald Trump speaks to the press at the White House. (AFP pic)WASHINGTON: US President Donald Trump pledged to Polish President Andrzej Duda on Wednesday that he will deploy 1,000 US troops to Poland, a step sought by Warsaw to deter potential aggression from Russia. Despite their strong show of unity, Trump disagreed with...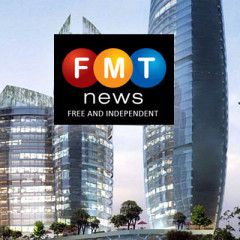 Twenty-six Koreans and two Hungarian crew died after the Mermaid tourist boat capsized and sank in seconds – the worst disaster on the river in half a century. (AFP pic)BUDAPEST: The captain of a cruise liner was released on bail on Wednesday, two weeks after his vessel was involved in a collision with a tourist boat that sank on the River Danube...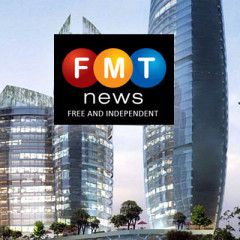 Police at the site were removing bodies from the vessel. (AFP pic)BUDAPEST: Hungarian police recovered more bodies on Tuesday after raising a sightseeing boat that sank in the river Danube in Budapest last month, an accident that has claimed at least 24 lives. Police removed four bodies from the Mermaid tourist boat. Another four people are still...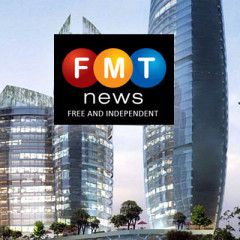 Moldova's Pavel Filip will be acting president after the suspension of pro-Russia president Igor Dodon. (AFP pic)CHISINAU: Moldova's acting president Pavel Filip on Sunday dissolved parliament and called snap elections, as a political crisis rocks the ex-Soviet country. Filip signed a decree dissolving parliament and calling snap...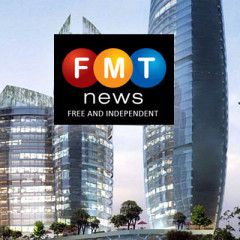 The Ukrainian captain is reportedly feeling remorse over last week's Danube riverboat casualties. (AFP pic)BUDAPEST: The captain of a Budapest river cruise ship involved in a deadly collision with a sightseeing boat last week is already under investigation over another accident in April, Hungarian prosecutors said Thursday. The death toll...