Section: The Borneo Post (Malaysia)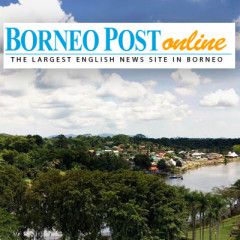 A nurse administers a measles vaccine to a boy in the school of Lapaivka village near the western Ukrainian city of Lviv. Nine people, including two children, have died of measles in Ukraine this year. — AFP photo PARIS: Just 10 countries were responsible for three-quarters of a global surge in measles cases last year, the United Nations...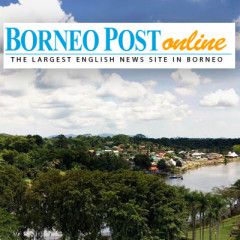 WASHINGTON: President Donald Trump's former campaign chief Paul Manafort faces up to 24 years in prison after being found to have violated his plea deal with Special Counsel Robert Mueller's Russia investigation, a court document filed said. Mueller's office said it agreed with a Justice Department calculation that Manafort...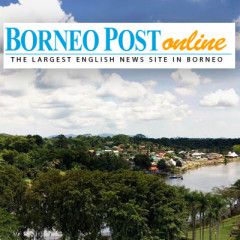 Paul Manafort WASHINGTON: Former Trump campaign chairman Paul Manafort could face a much longer prison sentence than expected after a Washington judge ruled Wednesday that he had broken his plea deal with Special Counsel Robert Mueller's Russia investigation. Federal district judge Amy Berman Jackson agreed with prosecutors that Manafort...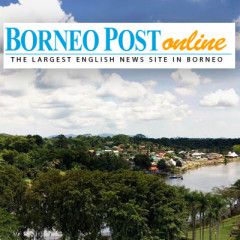 Fully veiled women fleing from the Baghouz area in the eastern Syrian province of Deir Ezzor give out their name during an operation by the US-backed Syrian Democratic Forces to expel hundreds of Islamic State group jihadists from the region. — AFP photo NEAR BAGHOUZ, Syria: The ferocious battle for the Islamic State group's last bastion in...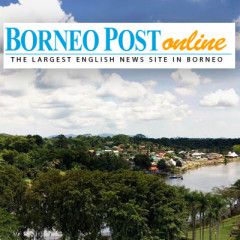 A crew member rescued from one of two ships, which caught fire in the Kerch Strait, disembarks on arrival at a port in Kerch, Crimea. — Reuters photo MOSCOW: Two ships ablaze in the Black Sea region, leaving at least 10 crew dead, caught fire while transferring fuel mid-sea after one vessel was barred from using its usual port in southern Russia...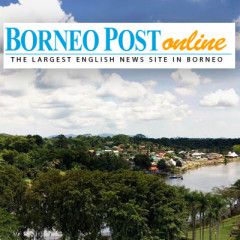 Facebook will be keeping an eye on political advertisers during a country's election season. AFP File Photo Facebook said Tuesday it will tighten rules for political ads in countries with elections scheduled in the first half of the year, building on transparency efforts already underway in the United States, Britain and Brazil after a...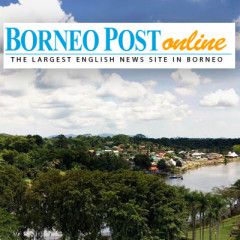 US President Donald Trump fired FBI director James Comey in May 2017 — a move that helped spark a counterintelligence investigation by the FBI, according to The New York Times. AFP Photo WASHINGTON: The Federal Bureau of Investigation opened an inquiry in 2017 into whether US President Donald Trump was working on behalf of Russia, The New York...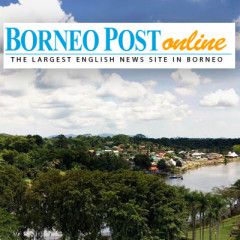 Putin attends a meeting with officials and representatives of Russian business community at the Kremlin in Moscow. — Reuters photo MOSCOW: Russian President Vladimir Putin, in a New Year letter to his US counterpart Donald Trump, said that Moscow was ready for dialogue on a "wide-ranging agenda", the Kremlin said yesterday. At the end of...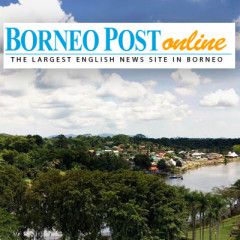 Poroshenko congratulates newly elected head of the independent Ukrainian Orthodox church Metropolitan Epifaniy (Dumenko) at the Saint Sophia's Cathedral in Kiev, Ukraine. — Reuters photo KIEV: A historic council of Orthodox bishops in Kiev has created a new Ukrainian church independent from Russia, President Petro Poroshenko announced on...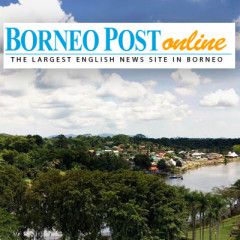 KIEV: Several thousand Ukrainians rallied outside one of Kiev's main cathedrals yesterday ahead of a historic synod expected to establish an Orthodox church independent from Russia. Ukrainian priests were to meet in Kiev's 11th-century Saint Sophia Cathedral to work towards founding the church, in what Kiev authorities hope will be a...