Section: Radio Free Asia – RFA (USA)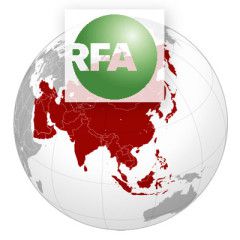 A little over a year after Russia opened its giant Power of Siberia pipeline to China, natural gas prices for the Chinese market have fallen below European rates. In October and November, the prices charged by Russian monopoly Gazprom dropped to U.S. $126 (810 yuan) per thousand cubic meters from $144 per thousand cubic meters (tcm) in the third...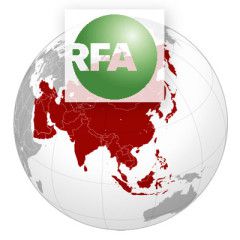 China is paying a high price for natural gas from Russia's newly-opened Power of Siberia pipeline at a time when the COVID-19 pandemic has driven many energy costs down to historic lows. On April 13, the Interfax news agency reported that the average price for gas from the 3,000-kilometer (1,864-mile) pipeline reached U.S. $203 (1,437 yuan)...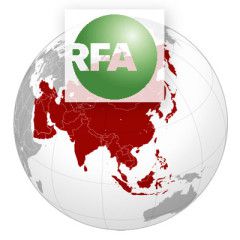 On the eve of crucial elections that could set the course for Taiwan's future, incumbent President Tsai Ing-wen issued a rallying call to voters to turn out in support of their hard-won freedoms, after months of pro-democracy protests in Hong Kong."Every one of us must vote!" Tsai told a rally in the island's capital late on Friday,...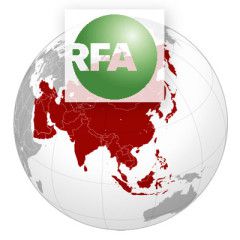 Less than a week after opening its first natural gas pipeline to China, Russia has mounted a new push for a second route through Mongolia to replace earlier plans for a line through Xinjiang. On Dec. 5, Russia and Mongolia signed a memorandum of understanding (MoU) on a joint assessment for a feasibility study to pipe Russian gas through Mongolia...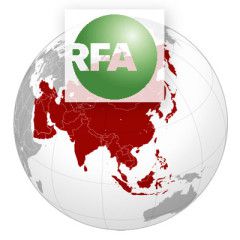 Sami Steigmann, 79, is a Holocaust survivor who was held at the Mogilev-Podolsky labor camp in the Ukraine between the ages of two and five with his parents, from 1941-1944. While he was too young to work at the camp, he was subjected to Nazi medical experiments and still suffers from side effects today. After the camp was liberated by the Soviet...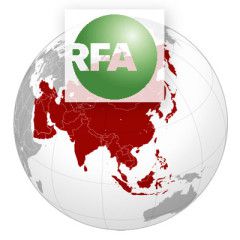 As sanction threats loom over its export plans, Russia is casting itself as a leading defender of China's energy security.At a bilateral energy meeting in Beijing last month, Igor Sechin, the head of Russia's state-owned Rosneft oil giant, said his company expects to supply China with over 50 million metric tons (366.5 million...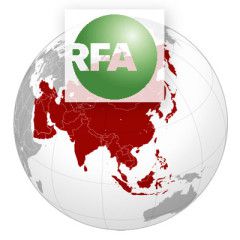 Nearly two months after the announcement of China's largest private investment in Russian energy, terms of the deal keep expanding along with questions about how they will play out. On Sept. 8, privately-held CEFC China Energy Company Ltd. said it had agreed to buy a 14.16-percent interest in Russia's Rosneft oil company for U.S. $9.1...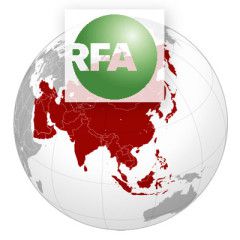 Prime Minister Hun Sen on Monday stepped up the pressure on the opposition Cambodia National Rescue Party after the arrest of Kem Sokha, vowing to dissolve the CNRP if it is linked to the alleged "treason" behind the party leader's arrest. "If the CNRP is found to be linked to this act of treason, the party shall be sanctioned in accordance...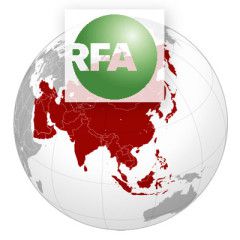 Vietnamese blogger and former political prisoner Pham Thanh Nghien has been named a finalist for the Front Line Defenders Award for Human Rights Defenders at Risk, honoring activists who jeopardize their own safety to benefit their communities.Nghien, who is known for her work publicizing violations against and defending the rights of relatives...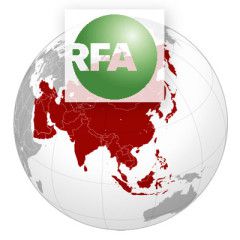 Chinese state media hit out on Friday at comments made by secretary of state nominee Rex Tillerson, who said the U.S. could move to block Chinese access to artificial islands it made in disputed areas of the South China Sea.In comments to the Senate Foreign Relations Committee during his confirmation hearing on Wednesday, Tillerson said...