Section: Otago Daily Times (New Zealand)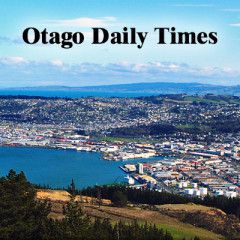 President Trump apparently repeatedly asked his Ukrainian counterpart Volodymyr Zelenskiy for information about potential presidential rival Joe Biden. Photo: Reuters Former US Vice President Joe Biden, a frontrunner for the 2020 Democratic presidential nomination, on Saturday called for an investigation into reports that President Donald Trump...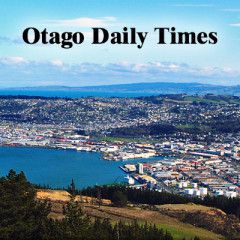 Fresh from their European tour, Mild Orange (from left), Jack Ferguson, Tom Kelk, Josh Reid and Josh Mehrtens, plays U-Bar on Friday. Photo: Cam Hay Mild Orange shuffled on to the Dunedin scene in early 2017 with a sultry mix of soft indie-rock and a splash of Mockasin creaminess. And then a Ukrainian YouTube music influencer shared their...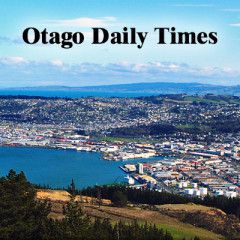 jacinda_serious1_3.jpg Prime Minister Jacinda Ardern. Photo: Getty Images Prime Minister Jacinda Ardern says New Zealand will be contacting Ukraine's government after revelations the accused Christchurch gunman's "manifesto" was being sold in hardcover copies. …read more Source: Otago Daily...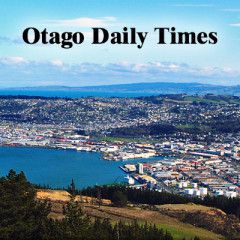 2019-06-14t105025z_1736437671_rc179676cf00_rtrmadp_3_ukraine-crisis-mh17.jpg The Malaysian Airlines plane crashed near the near the village of Hrabove in the Donetsk region in 2014. Photo: Reuters International investigators are set to launch criminal proceedings against suspects in the shooting down of Malaysia Airlines Flight MH17 over eastern...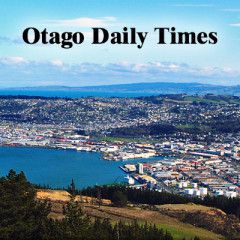 ukraine-police-shootingreuters.jpg A participant holds a placard during a protest outside the headquarters of Ukraine's Interior Ministry in Kiev. Photo: Reuters Two Ukrainian police officers were arrested on suspicion of murder on Tuesday, accused of fatally shooting a 5-year-old boy while drunkenly firing weapons at cans and bottles in...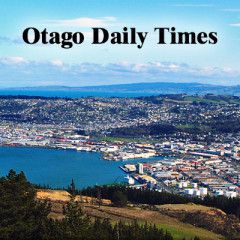 A jubilant Volodymyr Zelenskiy in Kiev on Sunday. Photo: Reuters Ukraine has entered uncharted political waters after exit polls showed a comedian with no political experience and few detailed policies had easily won enough votes to become the next president of a country at war. …read more Source: Otago Daily...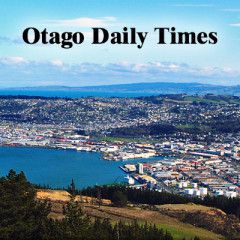 Ukrainian comedian and presidential candidate Volodymyr Zelenskiy, holds his ballot before voting at a polling station, during the presidential elections in Kiev, Ukraine. Photo: AP A comedian with no political experience was the top vote-getter in Ukraine's presidential election on Sunday, an exit poll predicted, but said he fell well...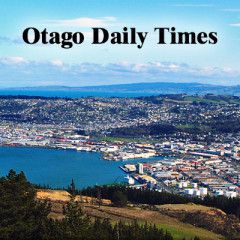 2018-05-24t063732z_163209524_rc1648fdc4a0_rtrmadp_3_ukraine-crisis-mh17.jpg The wreckage was found near the village of Hrabove in eastern Ukraine. Photo: Reuters The Netherlands told Moscow on Friday it will hold the Russian state legally responsible for the downing of Malaysia Airlines Flight 17 in July 2014, after investigators concluded that a...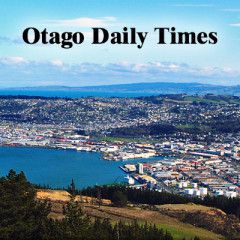 US Energy Secretary Rick Perry was interviewed by pranksters Vladimir Krasnov and Alexei Stolyarov who are sometimes called the "Jerky Boys of Russia." Photo: Reuters US Energy Secretary Rick Perry optimistically discussed expanding American coal exports to Ukraine and other energy matters during a lengthy phone call this month with a...
malaysiaairlinesmemorial.jpg The National Monument for the victims of the Malaysia Airlines crash in Ukraine in 2014 is formed by trees in the shape of a ribbon in Vijfhuizen, Netherlands. The Netherlands unveiled a national monument on Monday (local time) in memory of the 298 people killed in the downing of a Malaysia Airlines jetliner in 2014...