Section: Belarus Digest (Belarus)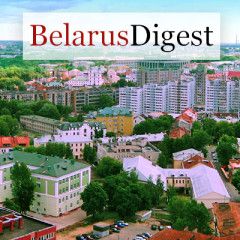 Lukashenka with a Kalashnikov rifle. Source: solnzepodobny.livejournal.com On 21 July 2017, Alexander Lukashenka visited Kyiv and met with Ukrainian president Petro Poroshenko. After the meeting, Poroshenko stated that he had received guarantees of security and that Ukraine would never be threatened from Belarusian territory. However, the very...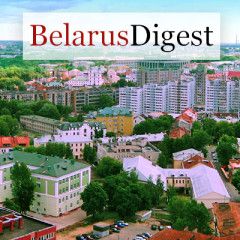 Lukashenka in the national T-shirt 'Vyshyvanka'. Source: svaboda.org On 1 July, on the eve of Belarus's official Independence day, Alexander Lukashenka highlighted the connection between Belarusians and the Grand Duchy of Lithuania. This was the first official statement to allude to the historical roots of a sovereign and...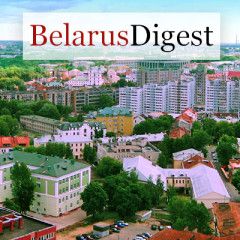 Belarusian President Alexander Lukashenka travelled to Kyiv on an official visit on 20-21 July. Both Belarus and Ukraine, for different reasons, are seeking to reinvigorate direct dialogue between their leaders, which they resumed three months ago in the Chernobyl zone. The 'age-old friendship' (in Lukashenka's terms) between...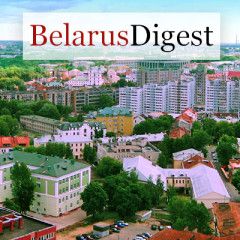 Military parade on 3 July. Image: CTV.by Belarus's neighbours regularly voice their concerns about Minsk's role in a potential Russian invasion of the Baltic states or Ukraine. However, on 15 June, Belarusian president Alexander Lukashenka insisted that although Belarusian and Russian troops were operating in the region 'as...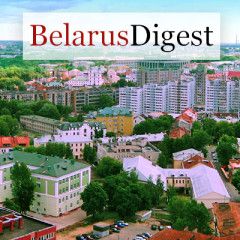 Sviatlana Alieksijevič, Photo: rfrmo.io On 19 June, the Russian information agency Regnum published a widely discussed interview with Sviatlana Alieksijevič, the 2015 Nobel Prize Winner from Belarus. Despite the fact that Alieksijevič forbade Regnum to publish the interview, the news outlet went ahead and released the article. In a conversation...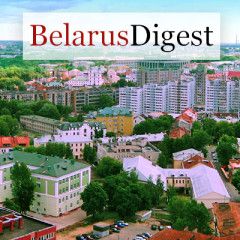 Foreign minister Uladzimir Makei. Image: CTV.by Despite all of Minsk's efforts to present itself as a neutral country, some of its neighbours doubt not only its neutrality but even its sovereignty and commitment to peace. On 5 June, Lithuanian president Dalia Grybauskaitė described Belarus as a threat to the region; meanwhile, her foreign...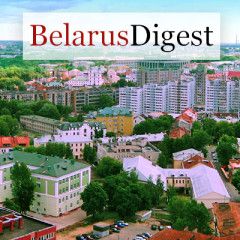 On 20-22 May, Minsk hosted Milex 2017, its eighth exhibition of arms and military equipment. This year, the exhibition hosted more than 140 official guests from Belarus, Ukraine, Russia, China, and Kazakhstan. Military officials from more than 27 countries were in attendance. However, the exhibition's results remain somewhat mysterious....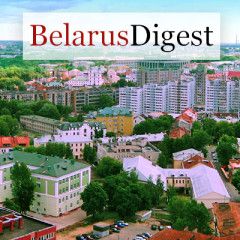 Lukashenka and Metropolitan Pavel. Photo: naviny.by Last month, the Pew Research Centre released its Global Restrictions on Religion report, which gauges barriers imposed by governments as well as social hostilities towards religious organisations. Out of the nearly 200 countries studied, Belarus ranked among the 'high-risk' group...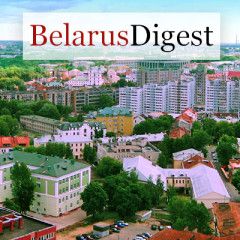 On 1 May, Ukrainian border guards prevented three Belarusian citizens from entering Ukraine, suspecting them of planning subversive activities in Ukraine. A month earlier, Belarusian security agencies had detained several Ukrainian citizens for alleged plans to undermine public order in Belarus. Nevertheless, both Kyiv and Minsk prefer to...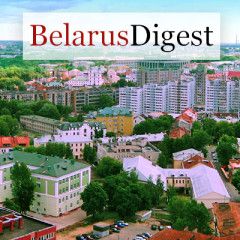 Photo: Hanna Liubankova Belarus has recently moved to the headlines of major international news outlets because of massive protests against the rule of president Lukashenka. But unlike in Ukraine, protests in Belarus has not yet lead to political changes. The KCL Eurasia Society, KCL Diplomacy Society and the Ostrogorski Centre hosted public...