Section: Inter Press Service (Italy)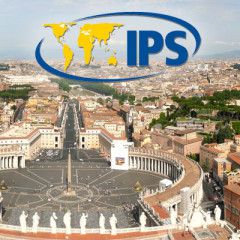 Angela Kane, UN High Representative for Disarmament Affairs, addresses the 2013 session of the Conference on Disarmament. Credit: UN Photo / Jean-Marc FerréBy Thalif DeenUNITED NATIONS, Apr 13 2015 (IPS)As she prepared to leave office after more than three years, High Representative for Disarmament Affairs Angela Kane painted a dismal picture of...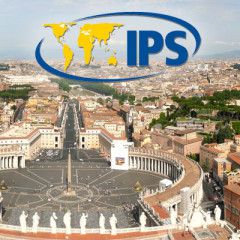 Israeli soldiers and police blocking Palestinians from one of the entrances to the old city in Jerusalem. Credit: Mel Frykberg/IPSBy Joseph ChamieUNITED NATIONS, Apr 9 2015 (IPS)The large majority of countries, and most of the people in the world, already recognise Palestine as an independent state.Among the member states of the United Nations,...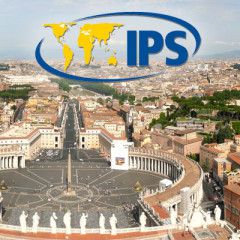 In this column, Roberto Savio, founder and president emeritus of the Inter Press Service (IPS) news agency and publisher of Other News, takes a recent scathing report from the House of Lords that the United Kingdom "sleepwalked" into the Ukraine crisis to argue that recent history shows the West having entered a number of conflicts without...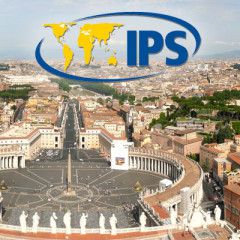 A man lives in the makeshift house behind him in the Slovak Republic, a member of the EU. Photo: Mano Strauch © The World BankBy Thalif DeenUNITED NATIONS, Mar 23 2015 (IPS)When the World Economic Forum (WEF) met last January in Switzerland, attended mostly by the rich and the super-rich, the London-based charity Oxfam unveiled a report with an...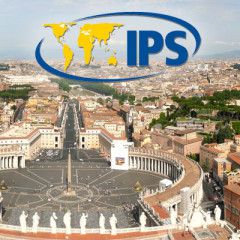 In this column, Roberto Savio, founder and president emeritus of the Inter Press Service (IPS) news agency and publisher of Other News, analyses the incongruences in U.S. and European foreign policy as pressure builds up for military confrontation over Ukraine.By Roberto SavioROME, Mar 19 2015 (IPS)For a long time, citizens of the United States...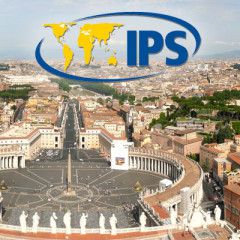 Billboard for the referendum called to strengthen a constitutional ban on same-sex marriage and same-sex adoption in Slovakia in February. It says: WE ARE DECIDING ABOUT CHILDREN'S FUTURES. LET'S PROTECT THEIR RIGHT TO A MOTHER AND FATHER. Credit: Pavol Stracansky/IPSBy Pavol StracanskyBRATISLAVA, Mar 15 2015 (IPS)Lesbian, gay,...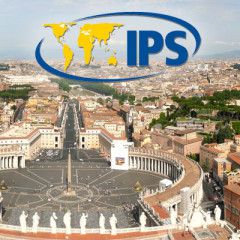 Nicaraguan soldiers unloading election materials from an Antonov 26 military plane, part of Russia's cooperation with the country. Credit: Courtesy of the Nicaraguan armyBy José Adán SilvaMANAGUA, Mar 14 2015 (IPS)Nicaragua, the second-poorest country in the Americas, is tapping into its depleted coffers to upgrade its ageing military fleet...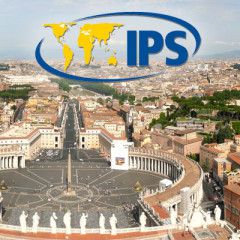 Protestors gather outside the White House to demonstrate against torture on the 10th anniversary of the opening of the U.S. prison facility at Guantánamo Bay, Cuba. Charles Davis/IPSBy Thalif DeenUNITED NATIONS, Mar 2 2015 (IPS)The United Nations High Commissioner for Human Rights (UNHCHR) Zeid Ra'ad Al Hussein has criticised member states...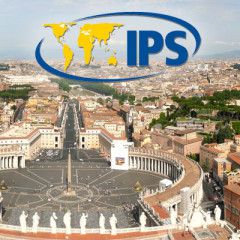 In this column, Emma Bonino, a former Italian foreign minister and former European Commissioner, argues that German Chancellor Angela Merkel is the de facto representative of Europe in the world today, putting other European heads of states and institutions in the shade. Moreover, the economic and political measures taken by EU member countries...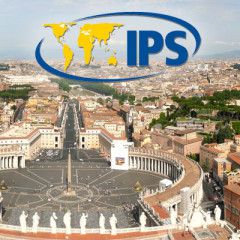 Secretary-General Ban Ki-moon (left) jointly addresses journalists with Benjamin Netanyahu, Prime Minister of Israel, in Jerusalem, on Oct. 13, 2014. Credit: UN Photo/Eskinder DebebeBy Thalif DeenUNITED NATIONS, Feb 13 2015 (IPS)As the Iranian nuclear talks hurtle towards a Mar. 24 deadline, there is renewed debate among activists about the...