Section: Inter Press Service (Italy)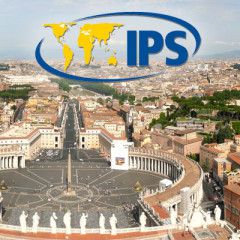 Pauline Ades-Mevel, Head of European Union and Balkan desk at Reporters Without Borders, warns that press freedom in Europe is declining. Courtesy: Reporters Without BordersBy Ed HoltVIENNA, Oct 21 2019 (IPS) Rising populism, anti-media rhetoric from politicians, cyber-harassment of journalists and physical attacks are among the reasons why press...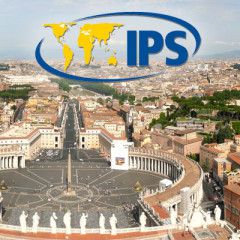 By Kingston Reif and Shannon BugosWASHINGTON DC, Oct 18 2019 (IPS) The Trump administration is reportedly on the verge of withdrawing from the 1992 Open Skies Treaty, according to lawmakers and media reports. Rep. Eliot Engel (D-N.Y.), chairman of the House Foreign Affairs Committee, first sounded the public alarm in an Oct. 7 letter to National...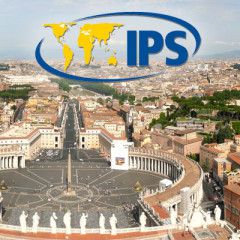 The first Geneva Convention protects wounded and sick soldiers on land during war. Courtesy: International Committee of the Red Cross (ICRC)By James ReinlUNITED NATIONS, Aug 14 2019 (IPS) World governments are not doing enough to stop armed groups from committing mass rape, torture and other war crimes, the head of the Red Cross aid group head...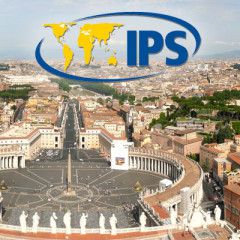 By Adam ToozeNEW YORK, Aug 1 2019 (IPS) In the grand European political reshuffle of 2019, it turned out that Christine Lagarde was the answer to the conundrum of who should replace Mario Draghi at the European Central Bank. But her move opens another question. Who succeeds Lagarde at the International Monetary Fund? The question is a European...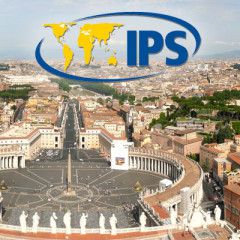 By Jan LundiusSTOCKHOLM / ROME, Jul 16 2019 (IPS) On 8 July, Bosco Ntaganda was by the International Criminal Court (ICC) found guilty of crimes against humanity. The 41-year-old rebel leader, nicknamed The Terminator, had ordered his fighters to "target and kill civilians", kidnap children to be brought up as soldiers and girls to become sex...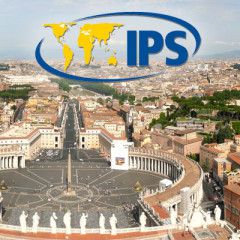 Secretary General of the Norwegian Refugee Council Jan Egeland visited Buea in South West in Cameroon Tuesday 23 April. There he met with a group of women who have been displaced by the mounting crisis in the Anglophone parts of Cameroon. By Thalif DeenUNITED NATIONS, Jun 6 2019 (IPS) The world's 10 most displacement crises—rendering...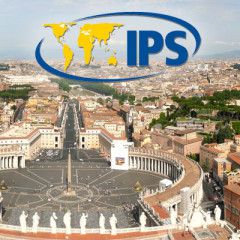 By Roberto SavioROME, Jun 3 2019 (IPS) The terrible feeling I had on waking up and seeing the Italian voting results at the recent European elections was that my country was suddenly full of strangers. How could the majority of Italians reconfirm a government which has been the most inefficient in history, quarrelling on everything every single...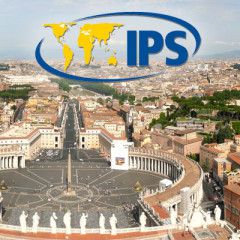 In order to make the case for privatizing state-owned enterprises, their real problems were often exaggerated in order to make the case for privatization from the 1980s.By Jomo Kwame SundaramKUALA LUMPUR, Malaysia, May 14 2019 (IPS) Privatization has not provided the miracle cure for the problems (especially inefficiencies) associated with the...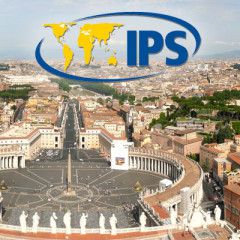 By Jan LundiusSTOCKHOLM / ROME, Apr 1 2019 (IPS) On March 19, 78 years old Nursultan Äbisjuly Nazarbayev unexpectedly announced his resignation as President of Kazakhstan, referring to the need for "a new generation of leaders". The same day the speaker of the nation´s parliament was appointed as interim president, awaiting presidential elections...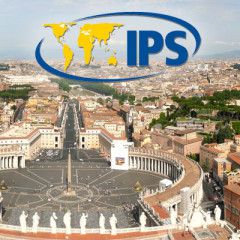 By Jan LundiusSTOCKHOLM / ROME, Mar 18 2019 (IPS) EU Parliament elections take place every fifth year and votes have steadily been decreasing. In the last 2014 election, the overall turnout was 42.54 percent of those entitled to vote, in some nations it was just around fifteen percent. Nevertheless, results will not only be eagerly awaited by...