Section: Inter Press Service (Italy)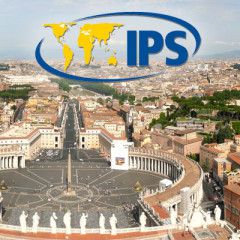 By Jan LundiusSTOCKHOLM / ROME, Mar 18 2019 (IPS) EU Parliament elections take place every fifth year and votes have steadily been decreasing. In the last 2014 election, the overall turnout was 42.54 percent of those entitled to vote, in some nations it was just around fifteen percent. Nevertheless, results will not only be eagerly awaited by...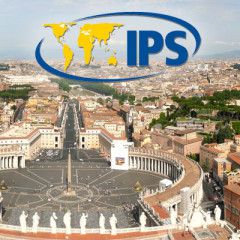 By Jan LundiusSTOCKHOLM / ROME, Feb 25 2019 (IPS)On January 25, 2017, the Trump administration signed Executive Order 13767, instructing the Government to begin new constructions and replacements of walls between the US and Mexico. From December 22, 2018 to January 25, 2019, the federal government was partially shut down due to President...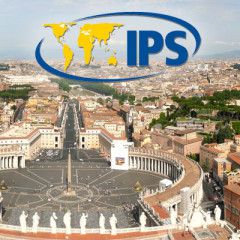 SIPRI Director on Armament and Disarmament Dr Sibylle Bauer discusses the future of arms control at the Munich Security Conference.By Dan SmithMUNICH, Germany, Feb 20 2019 (IPS)This year's Munich Security Conference (the MSC), held on 15-17 February raised many questions but didn't have the answer. It was not a happy and certainly not...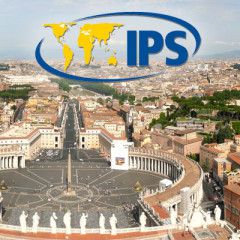 Roberto Savio is founder of IPS Inter Press Service and President EmeritusBy Roberto SavioROME, Jan 17 2019 (IPS)After Teresa May's defeat in the British parliament it is clear that a new spectre is haunting Europe. It is no longer the spectre of communism, which opens Marx's Manifesto of 1848; it is the spectre of the failure of...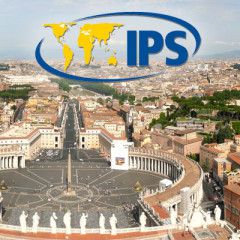 Rhoda Weeks-Brown is general counsel and director of the Legal Department at the International Monetary Fund (IMF).By Rhoda Weeks-BrownWASHINGTON DC, Jan 7 2019 (IPS)Al Capone had a problem: he needed a way to disguise the enormous amounts of cash generated by his criminal empire as legitimate income. His solution was to buy all-cash laundromats,...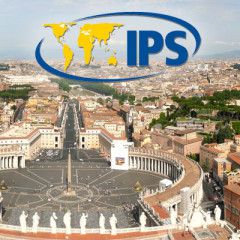 A Soviet inspector examines a BGM-109G Tomahawk ground-launched cruise missile prior to its destruction pursuant to INF Treaty, October 18, 1988, at Davis-Monthan US Air Force Base in Arizona. Credit: US Department of DefenseBy Andrew Lichterman and John BurroughsNEW YORK, Jan 2 2019 (IPS)A hard-earned lesson of the Cold War is that arms control...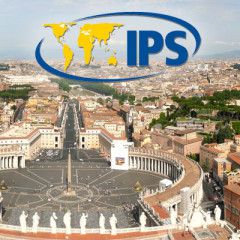 Mizan Khan, Ph.D., is professor, Environmental Management, North South University, and currently, visiting professor, School of Public Policy, University of Maryland, College Park, USA. Dr Dereje Senshaw – Principal Scientist at Global Green Growth Institute (GGGI)By Mizan Khan and Dereje SenshawPARIS, Dec 27 2018 (IPS)Emmanuel Macron was voted...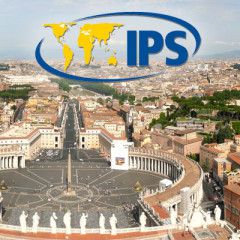 Since 2009, the Ministry of Railways has partnered with the United Nations Development Programme (UNDP) to adopt a range of energy efficient technologies that can support the vision of an environment-friendly rail network for India. The partnership is supported by the Global Environment Facility. Credit: Dhiraj Singh/UNDP IndiaBy Manish Bapna and...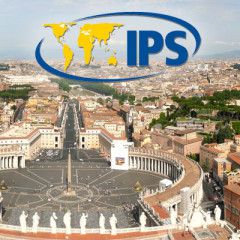 By Jan LundiusStockholm/Rome, Dec 5 2018 (IPS)Why do we still need to be concerned about a war that ended a hundred years ago? Sure, it caused the death of at least 37 million people, but why bother about that now? Anyhow France´s president Emmanuel Macron believed it was worthwhile to commemorate the end of World War I and seventy world leaders...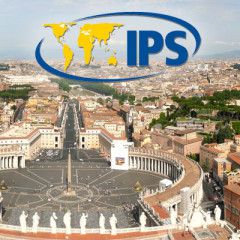 Fatima Shooie sits between her 85-year-old mother and 22-year-old daughter who are both receiving treatment for cholera at a crowded hospital in Sana'a. Credit: WHO/S. HasanBy Herve VerhooselGENEVA, Nov 30 2018 (IPS)Last week I met with Aamir, a 29-year-old Yemenite, living in Geneva since October 2018 and waiting for his application for...