Section: Global Voices (The Netherlands)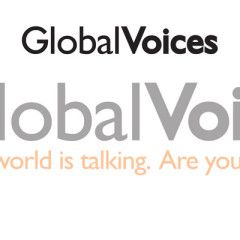 Robert Rondo believed to have been living in Serbia since early 2020Fascist graffiti in Serbia defaced by antifascist group was changed from "Put migrants into dustbins" to "Refugees welcome." Photo by Antifascist Action Novi Sad, used with permission. Serbia has expelled Robert Rundo, the "American neo-Nazi and founder of the notorious...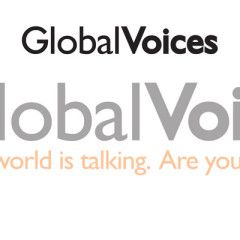 New survey finds trust levels low and the future uncertainPeople rush to the bus stop at the border crossing point in Mayorsk, Donetsk area on December 27, 2016. Photo by Anastasia Vlasova for UNDP Ukraine on Flickr (CC BY-ND 2.0). On Valentine's Day 2021, three Ukrainian soldiers died from an exploding landmine in the Donbas, the region of...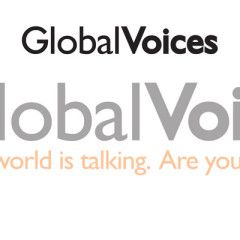 Data security concerns abound over the country's digital governance reformThe "state in a smartphone" project is one of the most ambitious developments of the current Ukrainian government. Photo by JESHOOTS-com on Pixabay. One year ago, the Ukrainian government released the revolutionary mobile application Diia (Ukrainian for "action"), a...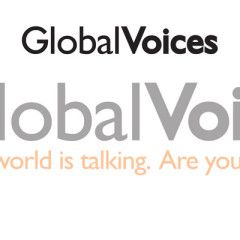 Nika Perepelitsa's podcast tells stories from a troubled region in rebirth Local administrative building in Slavyansk, eastern Ukraine. Photo (c): Nika Perepelitsa. Used with permission. For the people of Slavyansk, "How do you live here?" is not an uncommon question. Given the tragedies this eastern Ukrainian city has endured — economic...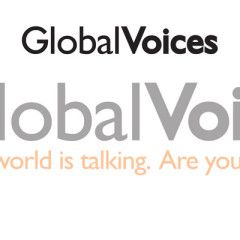 An activist uncovered a Telegram chatbot selling personal dataImage by Gerd Altmann, Pixabay. Following a number of highly publicized leaks of citizens' sensitive personal information, Ukrainians are slowly waking up to the importance of data protection. Yet, with the local elections approaching on October 25, a trove of voters'...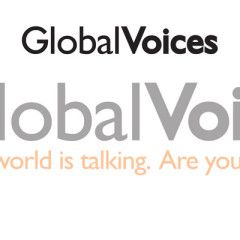 "And there is nothing else / All is within us."The Viktor Tsoi wall in central Minsk, where the Chinese character "崔" is used to write his Korean surname. Photo by Filip Noubel, used with permission. June 21, 1962, is the birth date of Viktor Tsoi, a Korean-Russian rock star from the late years of the Soviet Union who now enjoys cult status...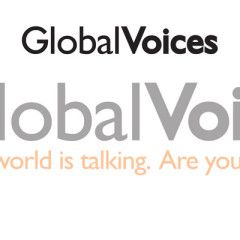 Ukraine's breakaway territories are in a state of lockdown and uneaseOlga Dolgoshapko, Minister of Healthcare of the self-proclaimed Donetsk People's Republic, gives a press conference about the status of the coronavirus epidemic, March 24, 2020. Screenshot from Министерство информации ДНР's YouTube video: "Подтвержденных...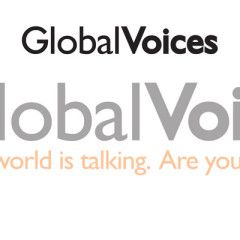 Trade unions are up in arms at moves to significantly empower employersTrade unionists block a road in the Luhansk Region in protest against Ukraine's proposed new labour code, 14 January, 2019. Photo (c): Pervaya Polosa. Used with permission. Ukraine's President Volodymyr Zelensky tried to strike a note of unity and inclusivity in...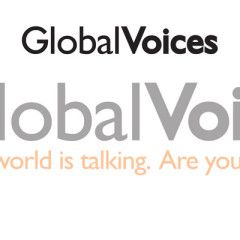 Nariman Memedeminov was arrested in March 2018Crimean Tatar civic journalist Nariman Memedeminov at court. Photo courtesy of Crimean Solidarity, used with permission. This piece was co-written and translated by Maxim Edwards, editor of RuNet Echo, and Tom Rowley, lead editor of openDemocracy Russia (oDR), in a joint publication by GlobalVoices...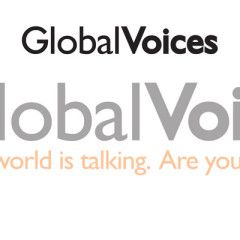 Volunteers from Crimean Solidarity inform the world about arrests and detentions of Crimean TatarsSince the annexation of Crimea in 2014, the Russian authorities have detained and arrested hundreds of Crimean Tatars and other activists. Illustration by Tom Venner, used with permission. Since Russia annexed the Crimean peninsula in 2014,...