Section: MercoPress (Uruguay)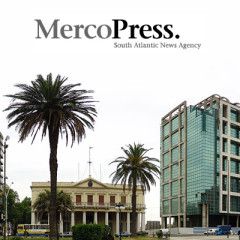 The U.S. Department of Agriculture sees U.S. corn and soybean exports generally increasing over the coming decade but the U.S. share of global sales will shrink as competition from South American producers heats up, the government said in its annual report. …read more Source:...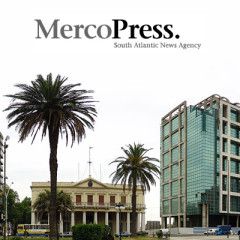 France suspended indefinitely on Tuesday delivery of the first of two Mistral helicopter carrier warships to Russia, citing conflict in eastern Ukraine where the West accuses Moscow of fomenting separatism. …read more Source:...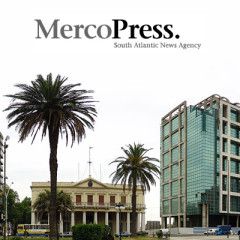 Leaders from the G20 group of nations agreed on Sunday to boost flagging global growth, tackle climate change and crack down on tax avoidance but ties between the West and Russia plummeted to a new low over the crisis in Ukraine. …read more Source:...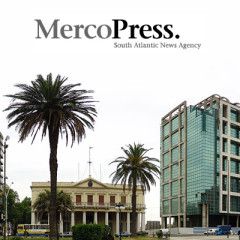 Ukraine is on the brink of committing economic suicide after imposing a crippling 55% tax on private gas producers, while parliament prepares to vote on next year's budget, which aims for a continuation of the same. …read more Source:...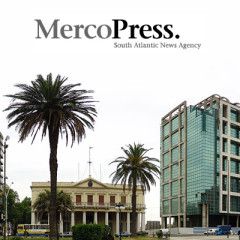 Ukraine's next crisis will be a devastatingly economic one, as violent conflict destroys critical infrastructure in the east and brings key industry to a halt, furthering weakening the energy sector by crippling coal-based electricity production. …read more Source:...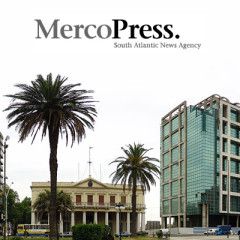 Russia's ambassador to the UN has suggested that Britain should "clean its conscience" by "giving back" the Falklands/Malvinas and Gibraltar before it passes judgment on the Kremlin's annexation of Ukraine's Crimea peninsula. …read more Source:...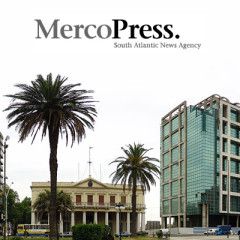 The World Anti-Doping Agency's Foundation Board has unanimously voted to declare the national anti-doping agency for Russia, Andorra, Israel, Argentina, Bolivia and Ukraine non-compliant with its code. …read more Source:...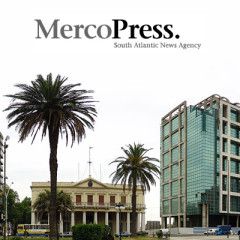 Barely a few days after Europe's most powerful leaders presented a common front on Russian sanctions; President Vladimir V. Putin of Russia landed in Italy and met privately with Pope Francis at the Vatican, his second audience with the pope in the past 18 months. …read more Source:...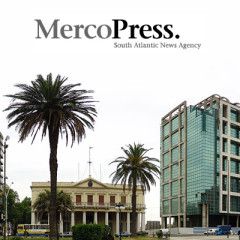 President Cristina Fernandez, CFK, on an official visit to Russia met at the Kremlin with Vladimir Putin and praised Moscow's support to Argentina in the dispute with the United Kingdom over the sovereignty of the Falklands/Malvinas Islands as well as in the legal battle against speculative funds suing the country over its defaulted bonds....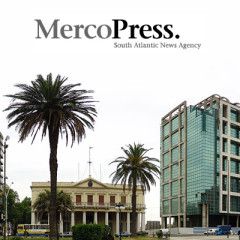 Argentine energy company YPF CEO Miguel Galuccio is scheduled to sign on Wednesday in Moscow a contract on joint exploitation of shale oil and gas in the rich Vaca Muerta fields of Patagonian province Neuquén. The contract is part of the bilateral agenda to be addressed by visiting Argentine president Cristina Fernandez on Thursday, when she...