Section: Jewish Telegraphic Agency (USA)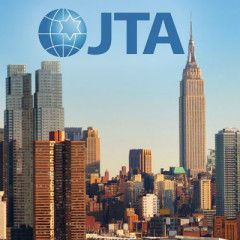 BERLIN (JTA) – In a ballroom decorated with a giant Hanukkah menorah made of golden balloons, some 400 Holocaust survivors and their families gathered for the second annual "Holocaust Survivors' Night." This second annual event, sponsored by the Conference on Jewish Material Claims Against Germany, was both festive and somber. Speakers...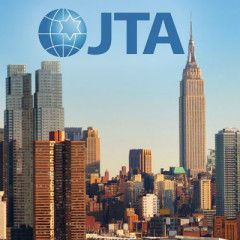 A scene from the new three-part documentary series about Russian Jewish history. (Courtesy of Studio Namdeni) This story is sponsored by Genesis Philanthropy Group. In 1894, a Jewish military officer in France, Alfred Dreyfus, was sentenced to life imprisonment for treason for allegedly passing state secrets to the enemy. When evidence came to...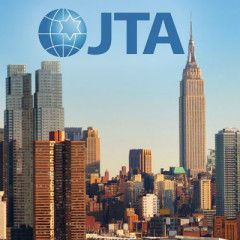 (JTA) — Ukraine revoked all its honors for a well-known singer and politician who had survived the Holocaust and froze his assets over his support for Russian control in Crimea. The presidential decree stripping Iosif Kobzon, 80, of his many state honors and freezing all his assets in Ukraine was posted on the website of the president of Ukraine...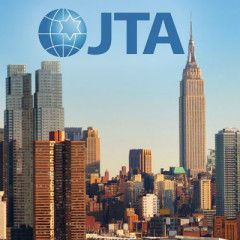 AMSTERDAM (JTA) — Eurovision organizers have dismissed as "speculation" reports of political tensions over Israel's hosting of the song contest next year. The organizers said this week in an email to JTA that they are finalizing the event with Israeli officials. They declined to explain why on Tuesday, they warned followers of the official...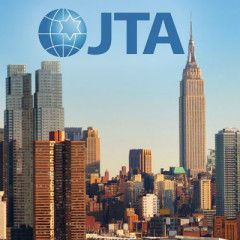 (JTA) — Amid international pressure on Ukraine over its perceived tolerance to anti-Semitism, a local mayor and a diplomat were documented engaging hate speech against Jews. The mayor of the village of Skole, located 60 miles southwest of Lviv, inveighed against Jews during a recent lecture before city councilmen, Eduard Dolinsky, director of the...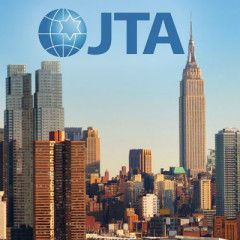 Netta Barzilai, the winner of this year's Eurovision contest, performing at Rabin Square in Tel Aviv, May 14, 2018. (Tomer Neuberg/Flash90) (JTA) — Hours before the Eurovision song contest's kickoff, Rafi Kishon posted on Facebook a sobering message and a picture of himself wearing a head of lettuce for a hat. Israel's entrant,...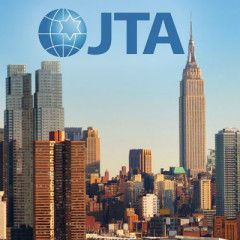 (JTA) — The rabbi of Ukraine's largest synagogue inaugurated a prayer for the success of President Donald Trump in defending Israel and the United States. Rabbi Moshe Azman, one of Ukraine's chief rabbis, announced the prayer on Thursday on the website of this congregation, which based at the Brodsky Synagogue in the capital Kiev. It...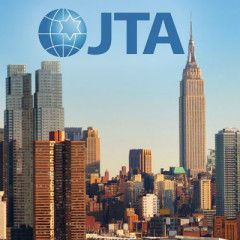 Christopher Lambert, right, portraying a German Nazi officer in "Sobibor." (Courtesy of Rosiya Segondiya) (JTA) — A decade ago, relatively few people in Russia even knew about the existence of Sobibor, the smallest-scale facility of the six killing centers that the Nazis built in occupied Poland. This relative obscurity persisted for decades in...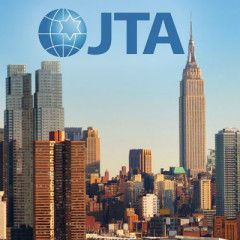 (JTA) — President Petro Poroshenko of Ukraine condemned "any manifestations of intolerance and anti-Semitism" in his country following a series of neo-Nazi and other recent anti-Semitic events there. Poroshenko posted the statement Friday on his Facebook page. The anti-Semitic events in Ukraine include a march in Lviv to commemorate the World War...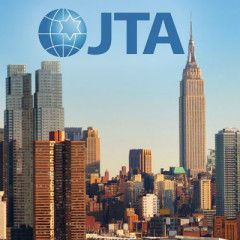 (JTA) — Russian President Vladimir Putin has invited to the Moscow parade commemorating the defeat of Nazi Germany the families of Jewish partisans who rebelled at the Sobibor death camp. Putin's office invited 12 people related to seven rebels at Sobibor to the Victory Day march May 9 in his nation's capital. His office is paying...