Section: Channels Television (Nigeria)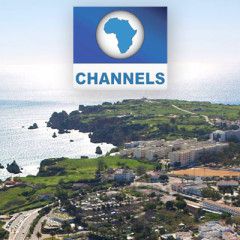 Resquers and experts work on the place of the Antonov-26 transport aircraft crash at Chuhuiv military air base around 30 kilometers southeast of Kharkiv. SERGEY BOBOK / AFP The death toll climbed to 23 on Saturday from the crash of a Ukrainian air force plane carrying mostly cadets in the east of the country, emergency services said. The...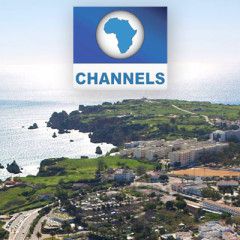 This handout picture taken and released by the State Emergency Service of Ukraine on September 25, 2020 shows rescuers working on the place of the Antonov-26 transport aircraft crash at Chuhuiv military airbase, 30 kilometres southeast of Kharkiv. AFP At least 22 people including military cadets were killed and two others seriously injured Friday...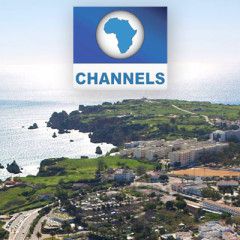 In this file photo taken on May 18, 2020, a syringe is pictured on an illustration representation of COVID-19. JOEL SAGET / AFP The World Health Organization on Thursday warned of "alarming rates of transmission" of Covid-19 across Europe and cautioned against shortening quarantine periods as countries in the region scrambled to find ways to...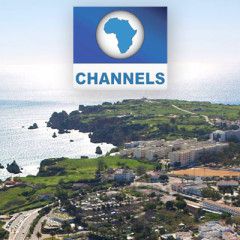 In this file photo taken on January 16, 2018 Russian opposition leader Alexei Navalny smiles during an interview with AFP at the office of his Anti-corruption Foundation (FBK) in Moscow. Mladen ANTONOV / AFP Moscow said on Wednesday a "disinformation campaign" over the alleged poisoning of opposition figure Alexei Navalny was being used to...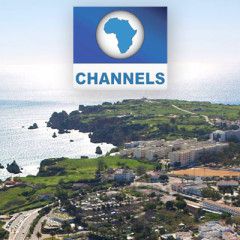 In this file photo taken on July 20, 2019 Russian opposition leader Alexei Navalny addresses demonstrators during a rally to support opposition and independent candidates after authorities refused to register them for September elections to the Moscow City Duma, Moscow. Maxim ZMEYEV / AFP German Chancellor Angela Merkel will not rule out...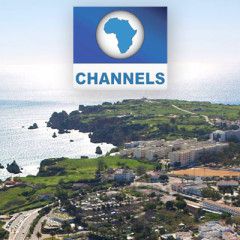 (FILES) In this file photo taken on August 31, 2015 German Chancellor Angela Merkel addresses a press conference in Berlin stating "We can do this!" on the controversial decision to open Germany's doors to tens of thousands of migrants. (Photo by John MACDOUGALL / AFP) German Chancellor Angela Merkel will not rule out consequences for the...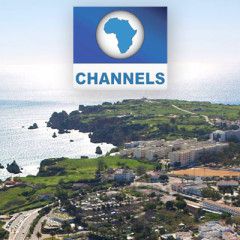 Teachers and nonacademic personnel queue to undergo PCR tests outside the Virgen de la Paloma high school, ahead of the reopening of schools for a new academic year amid the coronavirus pandemic, in Madrid on September 2, 2020. (Photo by Gabriel BOUYS / AFP) Millions of mask-wearing European children returned to school on Tuesday with governments...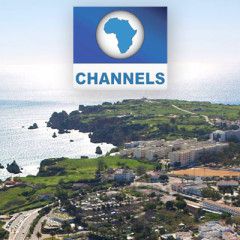 EU High Representative for Foreign Affairs and Security Policy, Josep Borrell and German Foreign Minister Heiko Maas talk before a press statement on August 28, 2020 in Berlin, Germany.Kay Nietfeld / POOL / AFP The EU urged Russia on Friday not to intervene in Belarus after President Vladimir Putin vowed military support for the country's...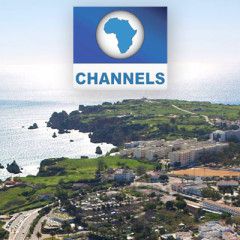 Belarus opposition supporters attend a demonstration in central Minsk on August 16, 2020. The Belarusian strongman, who has ruled his ex-Soviet country with an iron grip since 1994, is under increasing pressure from the streets and abroad over his claim to have won re-election on August 9, with 80 percent of the vote. Sergei GAPON / AFP Tens of...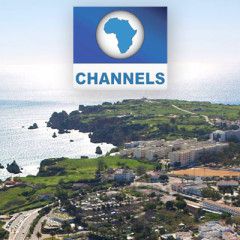 Belarusian President, Alexander Lukashenko. (Joe Klamar AFP) Belarus said Thursday it had opened a criminal probe into planned acts of terror by Russian mercenaries held ahead of presidential polls, adding that it was tracking down dozens more. The ex-Soviet country's security services on Wednesday arrested a group of 32 Russian fighters as...