Section: The Times of Central Asia (Kyrgyzstan)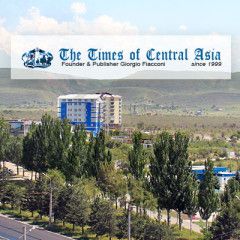 TASHKENT (TCA) — The OSCE-supported international conference "Contemporary military conflicts and ways to prevent them" was held on November 4 and 5 in a blended format at the Academy of the Armed Forces of Uzbekistan. The conference provided a platform for exchanging views and experiences on international and regional security...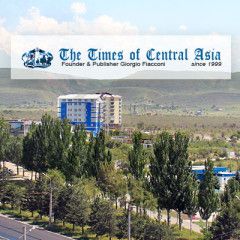 NUR-SULTAN (TCA) — A court in Kazakhstan's northern city of Petropavl has found an opposition activist guilty of participating in the activities of "an extremist group" and sentenced him to one year of freedom limitation — a sentence with parole-like restrictions, RFE/RL's Kazakh Service reported. The Petropavl City Court...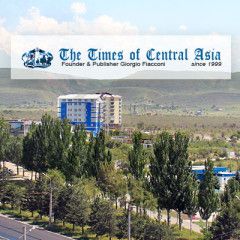 NUR-SULTAN (TCA) — Kazakhstan will reduce the number of international flights from next Monday, October 26, to reduce imported COVID-19 cases, the press service of Kazakhstan's prime minister said in a statement late on October 19. Besides inbound passengers by air and land borders, international transport drivers are required to provide a...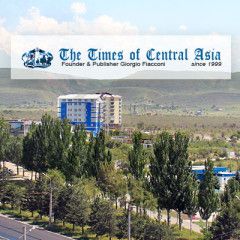 TASHKENT (TCA) — Uzbekistan, as well as Russia and China, was among 15 countries elected to the UN Human Rights Council on October 13, drawing sharp criticism from rights groups over their abysmal human rights records, RFE/RL reported. The 193-member UN General Assembly also elected Ivory Coast, Gabon, Malawi, Cuba, Bolivia, France, and Great...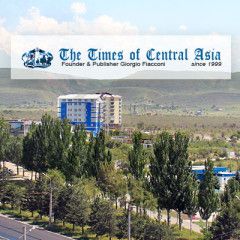 BISHKEK (TCA) — The Publisher's note: Throughout the 19th and 20th centuries, Central Asia was the scene of intense geopolitical struggle and the Great Game between the British and Russian Empires, and later between the Soviet Union and the West, over Afghanistan and neighboring territories. Into the 21st century, Central Asia has become...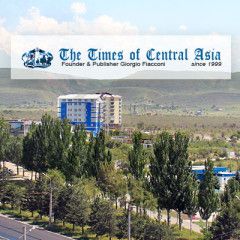 NUR-SULTAN (TCA) — Kazakh opposition leader Mukhtar Ablyazov has been charged in Paris with embezzling $7.5 billion in a case brought by Kazakhstan, according to one of his lawyers, RFE/RL reported. Gerard Cholakian said Ablyazov, who was recently granted political asylum in France, was charged with "aggravated abuse of trust" and...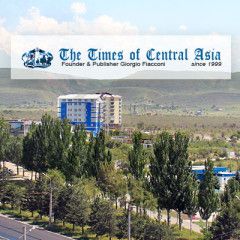 NUR-SULTAN (TCA) — France has granted political asylum to Kazakhstan's exiled opposition leader Mukhtar Ablyazov, according to his lawyer and a French newspaper, RFE/RL's Kazakh Service reported. The French daily Le Monde reported on October 5 that France's National Court of Asylum Issues, the CDNA, had granted asylum to the...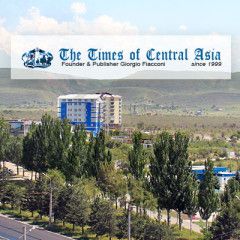 NUR-SULTAN (TCA) — A court in Kazakhstan has detained a pro-Russian blogger for two months pending trial on suspicion of inciting ethnic hatred, RFE/RL's Kazakh Service reported. Ermek Taichibekov was previously sentenced to 4 years in prison in 2015 on charges of inciting ethnic hatred by placing "inflammatory" materials on...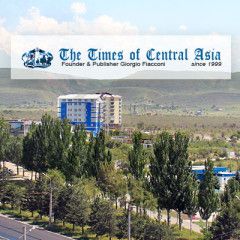 TASHKENT (TCA) — Uzbekistan plans to bring the export of agricultural products to 5 billion U.S. dollars in the coming years by widening the export destinations and modernizing the sector, Xinhua news agency reported citing the Uzbek presidential press service. President Shavkat Mirziyoyev has instructed the Uzbek government to increase the...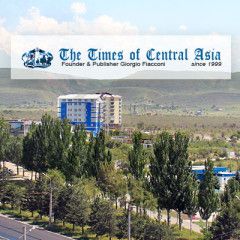 NUR-SULTAN (TCA) — Kazakhstan will resume flights with neighboring Uzbekistan and Kyrgyzstan starting from September 10, Xinhua news agency reported with reference to the Kazakh Ministry of Industry and Infrastructure Development. The resumption of flights with Tajikistan is also under consideration, while Malaysia, Poland, Hungary, Azerbaijan,...