Section: Free Malaysia Today (Malaysia)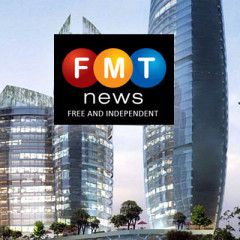 Mathews is a combat engineer in the Canadian Army Reserve who entered the US illegally. (AP pic)GREENBELT: Three suspected members of a neo-Nazi group appeared in a Maryland court on Thursday to face federal charges after the FBI arrested them for carrying an assault rifle and planning to incite violence at a gun-rights rally in Virginia. Earlier...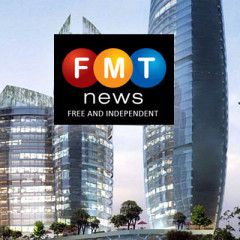 Snow-covered flowers and candles are seen outside a family bakery of one of the victims. (AP pic)LONDON: Five countries whose citizens died when Iran shot down an airliner last week said on Thursday that Tehran should pay compensation to families of the victims and warned that the world is watching for its response. Canada, Ukraine, Sweden,...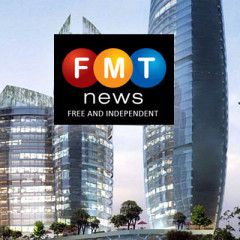 Supreme Court Chief Justice John Roberts swears in members of the Senate for the impeachment trial. (AP pic)WASHINGTON: The charges against Donald Trump were read out Thursday on the US Senate floor as the historic impeachment trial of the US president got underway. "In his conduct of the office of President of the United States, and in violation...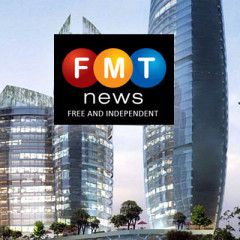 Impeachment inquiry accuses Donald Trump of pressuring Ukraine to investigate his potential election rival (AP pic).WASHINGTON: The White House budget office "violated the law" by freezing military aid to put political pressure on Ukraine's government, a US congressional watchdog announced Thursday as President Donald Trump's...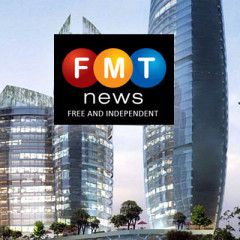 57 of the plane crash victims were Canadian. (AP pic)OTTAWA: Canada vowed Wednesday to get to the bottom of the plane crash that killed dozens of its nationals in Iran, ahead of a meeting in London with other countries that lost citizens. Foreign ministers from Canada, Ukraine, Sweden, Afghanistan and Britain – which all had nationals who died –...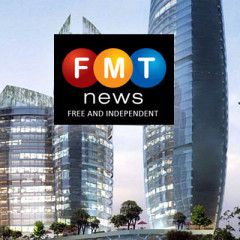 Pelosi signs resolution to transmit 2 articles of impeachment against US president to Senate. (AP pic)WASHINGTON: The US House of Representatives voted Wednesday to transmit articles of impeachment against President Donald Trump to the Senate, opening the way for the historic trial of the 45th president for abuse of power. In a strict party-line...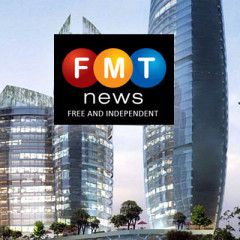 House is expected to send the 2 impeachment charges passed last month against Trump to the Senate today. (AP pic)WASHINGTON: Democrats in the US House of Representatives on Wednesday unveiled a seven-member team to prosecute President Donald Trump at his impeachment trial in the Senate, headed by a former prosecutor who has become a nemesis of...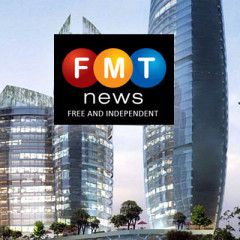 KIEV: Ukraine has asked Iran to hand over the black box flight recorders of a Ukrainian passenger plane that crashed after being hit by an Iranian missile, prosecutors said on Wednesday. The Office of the General Prosecutor said it it would take "all measures" to properly decode the black boxes and "preserve evidence in the investigation of the...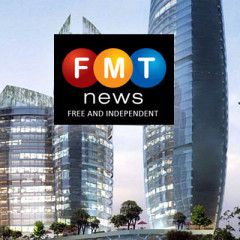 Police and angry protesters square off in front of Amir Kabir University in Tehran. (AP pic)WASHINGTON: Two Iranian missiles struck down a Ukrainian passenger jet, the New York Times reported Tuesday, posting verified security camera footage showing double projectiles gliding through the sky before hitting their target. The missiles were fired 30...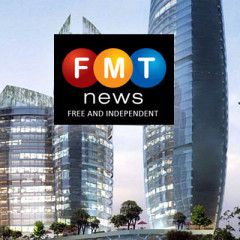 Around 200 students gathered at Tehran University on 4th consecutive day of protests. (Twitter pic/Americas1776)TEHRAN: Some 30 people have been arrested in Iran, the judiciary said Tuesday after protests over authorities' handling of the shooting down of a Ukrainian airliner last week. Judiciary spokesman Gholamhossein Esmaili gave no...