Section: New Straits Times (Malaysia)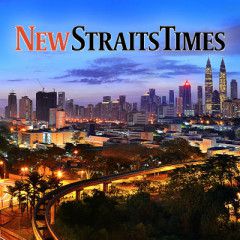 AMSTERDAM: Dutch Foreign Minister Bert Koenders has discussed with his Russian counterpart efforts to prosecute suspects in the downing of Malaysia Airlines flights MH17, his office said in a statement late on Friday. During a visit to Moscow Koenders also discussed a Russian blacklist of European politicians during a meeting with his counterpart...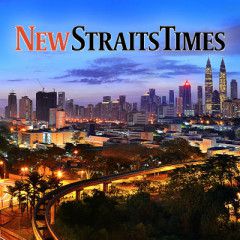 LONDON: Oxford University Press (UOP), one of the world's leading guardians of the English language, on Thursday revealed the children's word of the year. It is not even a word but the hashtag symbol #. Increasing numbers of children are using the hashtag symbol as an expression of drama or comment, Xinhua news agency reported. It...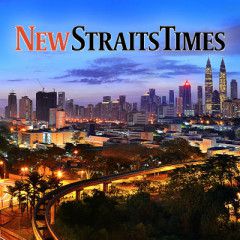 WARSAW: Sevilla retained their Eu ropa League title and lifted the trophy for a record fourth time amid a cascade of tears and ticker tape after securing a 3-2 victory over Dnipro Dnipropetrovsk in Wednesday's final. Carlos Bacca claimed the plaudits with a superb double strike, including a late winner to decide a pulsating clash that began...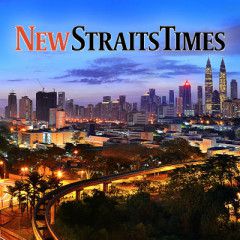 LONDON: Britain's David Cameron and Russia's Vladimir Putin have agreed to re-start talks on finding a solution to the crisis in Syria, a statement from Cameron said on Monday. The Russian president phoned Cameron to congratulate him on his re-election as prime minister and the two agreed that Syria talks should resume, a spokeswoman...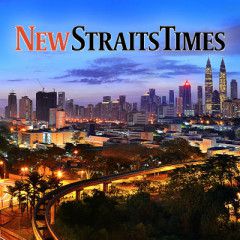 KUALA LUMPUR: Loss-making Malaysia Airlines is set to undergo a complete overhaul as it is restructured into a new company, with a rebranding that will be unveiled next week and changes planned to its fleet and network strategies. Christoph Mueller, who joined from Irish national carrier Aer Lingus, said in his first ever interview since taking...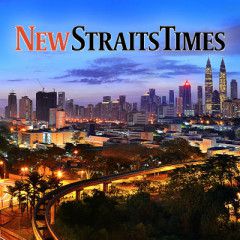 KUALA LUMPUR: The police forensic team is carrying out identification process on the bodies following the discovery of mass graves believed to have been used to accommodate refugees in Padang Besar. Home Minister Datuk Seri Dr Ahmad Zahid Hamidi in a press conference at the Parliament said the team was responsible to carry out forensics tests on...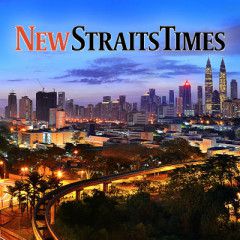 MOSCOW: President Vladimir Putin signed a bill into law Saturday giving prosecutors the power to declare foreign and international organisations "undesirable" in Russia and shut them down. Human Rights Watch and Amnesty International have condemned the measure as part of an "ongoing draconian crackdown which is squeezing the life out of civil...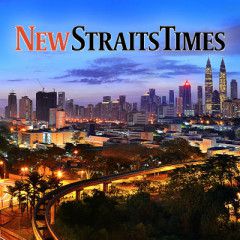 MADRID: Atletico Madrid secured a berth in the Champions League group stage for next season and Deportivo La Coruna narrowly escaped relegation when they came from two goals down to draw 2-2 at champions Barcelona on the final day in La Liga on Saturday. Atletico made sure of third place thanks to a 0-0 draw at Granada, while Valencia twice had...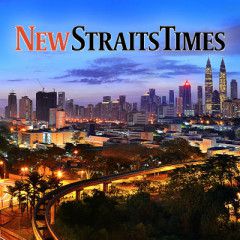 DONETSK: A separatist commander in eastern Ukraine was killed along with several other fighters after their car came under attack Saturday, rebel authorities announced. The defence ministry of the self-proclaimed Lugansk republic confirmed that Alexey Mozgovoy, the commander of a police battalion in the war-torn region, was among the dead and...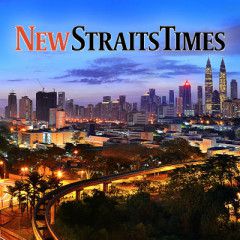 KUALA LUMPUR: The Meteorological Services Department received RM67 million while the Malaysian Remote Sensing Agency (MRSA) was given RM4.2 million in an effort to upgrade the nation's disaster management delivery system. Deputy Prime Minister Tan Sri Muhyiddin Yassin said the Science, Technology and Innovation (STI) Ministry was tasked to...