Section: The Himalayan Times (Nepal)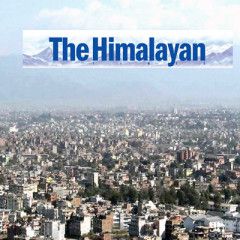 Russian President Vladimir Putin (L) listens to Prime Minister Dmitry Medvedev during their meeting in Crimea, August 19, 2016. Photo: REUTERS MOSCOW: Russian naval and land forces have practiced swiftly moving military hardware and troops to annexed Crimea as part of a logistics exercise which foreshadows much larger war games there next month,...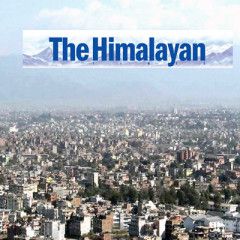 Ukrainian lawmaker Serhiy Leshchenko displays papers from secret ledgers belonging to Party of Regions of former Ukraine's President Viktor Yanukovich during a news conference in Kiev, Ukraine, August 19, 2016. Photo: REUTERS KIEV: A Ukrainian lawmaker on Friday divulged more details of what he said were payments made to Donald...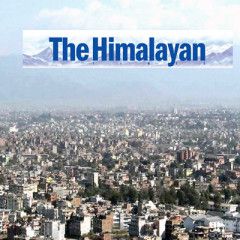 YOUNGSTOWN, OHIO: Republican Donald Trump said on Monday he would work closely with NATO allies to defeat Islamic State militants if he wins the White House, reversing an earlier threat that the United States might not meet its obligations to the Western military alliance. In a policy speech, Trump said he would wage a multi-front "military,...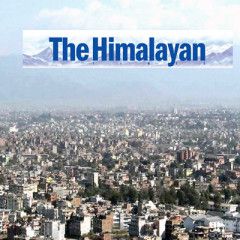 KATHMANDU: Nepal is ranked 97th among 128 countries in the International Property Rights Index 2016, published by the Washington DC-based Property Rights Alliance. The report shows that Nepal's IPRI value increased by 0.3 to a 4.5 placing it 17th in the Asia and Oceania and 97th in the world. PRA said it collected data from 102 think tanks...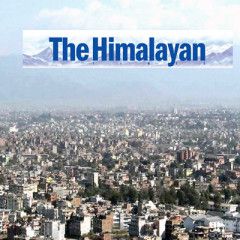 Volunteers use towels to dry the field of play on the central tennis court following a rainfall that delayed matches in the tennis competition at the 2016 Summer Olympics in Rio de Janeiro, Brazil, on Wednesday, August 10, 2016. Photo: AP RIO DE JANEIRO: Rafael Nadal went from being scheduled for a busy-as-can-be Wednesday to a day off at the Rio...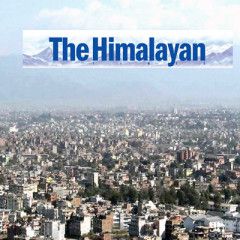 Ukrainian serviceman is seen at his position on the front line near Avdeyevka, Ukraine, August 10, 2016. REUTERS MOSCOW: Vladimir Putin accused Ukraine on Wednesday of using terrorist tactics to try to provoke a new conflict and destabilise annexed Crimea after Russia said it had thwarted two armed Ukrainian attempts to get saboteurs into the...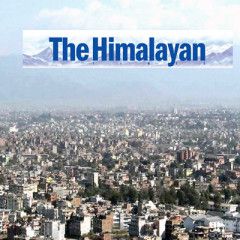 Republican presidential candidate Donald Trump speaks at a campaign rally in Greensboro, North Carolina June 14, 2016. Photo: Reuters Washington, August 9 Fifty senior Republican national security officials have issued a stinging rejection of their party's White House nominee Donald Trump, warning if elected he would be "the most reckless...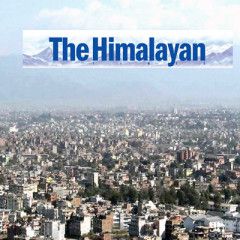 Jit Bahadur Muktan of Nepal competes during 2016 Rio Olympics of Archery Preliminary Men's Individual 1/32 eliminations at Sambodromo in Rio de Janeiro, Brazil, on Tuesday, August 9, 2016. Photo: Reuters KATHMANDU: Nepali archer Jit Bahadur Muktan lost the round of 32 match of the men's Individual Recurve 70m event in the Rio Olympics...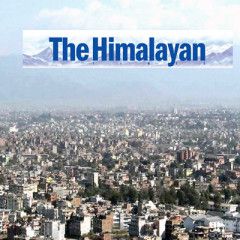 Ibtihaj Muhammad of the United States adjusts her hijab prior to competing with Olena Kravatska of Ukraine in the women's individual saber fencing event at the 2016 Summer Olympics in Rio de Janeiro, Brazil, on Monday, August 8, 2016. Photo: AP RIO DE JANEIRO: The third day of Olympic competition featured a couple of notable firsts: Rafaela...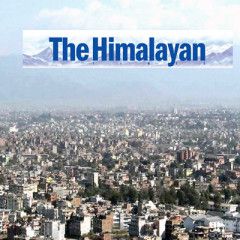 Syria Democratic Forces (SDF) fighters walk with people that fled their homes due to clashes between Islamic State fighters and Syria Democratic Forces (SDF) towards safer parts of Manbij, in Aleppo Governorate, Syria, August 7, 2016. REUTERS UNITED NATIONS: The United Nations Security Council must not allow civilians on both sides of the Syrian...