Section: Italy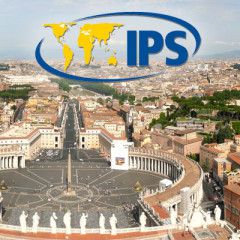 Was the post-Soviet transition the greatest 'man-made' economic disaster ever?. Credit: IPSBy Vladimir Popov and Jomo Kwame SundaramMOSCOW and KUALA LUMPUR, Jun 6 2017 (IPS)Wide-ranging economic reforms following the demise of the Soviet Union at the end of December 1991 mainly resulted in economic collapse in most successor states....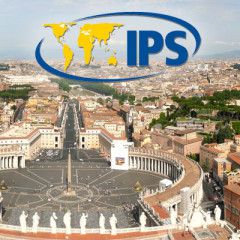 Credit: UN photoBy Joan RussowVICTORIA, BC, Canada, Apr 24 2017 (IPS)When the United Nations continues its negotiations in June for an international treaty against nuclear weapons, there must be a treaty that should cover every single aspect of the devastating weapons — and leading eventually to their total elimination from the world's...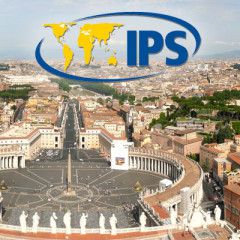 Nikki Haley, the American ambassador to the UN, with Liu Jieyi, China's ambassador, before the April 18 Security Council meeting focused solely on human rights. Credit: Rick Bajornas /UN PhotoBy Dulcie LeimbachUNITED NATIONS, Apr 19 2017 (IPS)Nikki Haley, the United States ambassador to the United Nations, presided over what she was...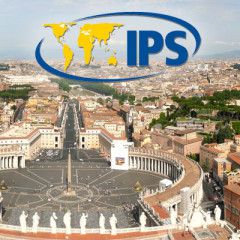 Samantha Power, outgoing Permanent Representative of the United States of America to the UN, addressing the council after a controversial vote on Israeli Settlements in December 2016. Credit: UN Photo/Manuel Elias.By Tharanga YakupitiyageUNITED NATIONS, Jan 18 2017 (IPS)South Carolina Governor Nikki Haley, nominated to be the next U.S. Ambassador...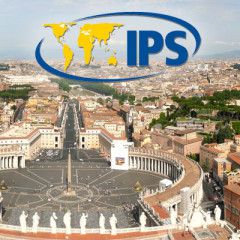 UN Secretary-General Anto—nio Guterres with Olof Skoog of Sweden, President of the UN Security Council for the month of January Credit: UN Photo/Rick Bajornas.By Andy Hazel and Lyndal RowlandsUNITED NATIONS, Jan 6 2017 (IPS)Five of the UN Security Council's 15 seats were filled by new members this week, but a bigger shift in the...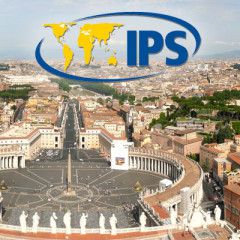 United Nations Secretariat BuildingBy Thalif DeenUNITED NATIONS, Dec 27 2016 (IPS)The United States has had a longstanding love-hate relationship with the United Nations ever since 1952 when the world body began operations in New York city on an 18-acre piece of land which housed an abattoir where cattle was being trucked daily for slaughter.The...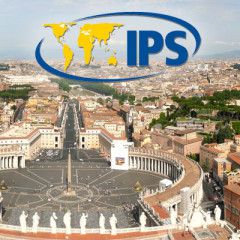 Fatou Bensouda, Prosecutor of the International Criminal Court is also a Gambian national. Credit: UN Photo/Manuel Elias.By Lindah MogeniUNITED NATIONS, Dec 8 2016 (IPS)The International Criminal Court (ICC) may have had a small reprieve this week from a string of African withdrawals, with Gambia's newly elected President Adama Barrow...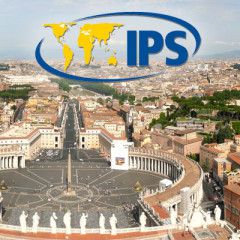 The UN Security Council. Credit: UN Photo/Evan SchneiderBy Lyndal RowlandsUNITED NATIONS, Nov 28 2016 (IPS)Nine of the world's top ten arms exporters will sit on the UN Security Council between mid-2016 and mid-2018.The nine include four rotating members — Spain, Ukraine, Italy and the Netherlands — from Europe, as well as the...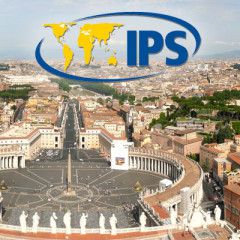 President Barack Obama drops by VP Joe Biden's meeting with former Soviet Union President Mikhail Gorbachev in the Vice President's Office, West Wing | 20 March 2009 | The Official White House Photostream / Pete Souza | public domain | FlickrBy John Scales AveryOSLO, Oct 28 2016 (IPS)President Mikhail Gorbachev, former leader of the...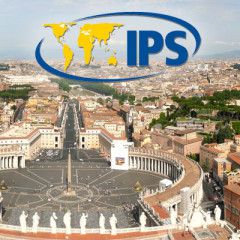 By Farhana Haque Rahman, Director General, Inter Press ServiceROME, Oct 13 2016 (IPS)The new UN Secretary-General Antonio Guterres, who takes office on January 1, arrives with strong credentials — both as a former Prime Minister of Portugal and an ex-UN High Commissioner for Refugees.Farhana Haque RahmanAs a senior UN official, he spearheaded an...