Section: The Economist (The United Kingdom)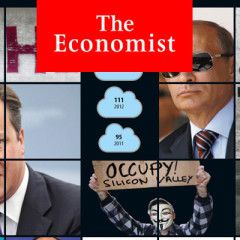 IN LATE June Daimler, a German carmaker, broke ground on a new Mercedes-Benz plant north-west of Moscow. "We are confident in the long-term potential of Russia," Markus Schäfer, a board member, said at the ceremony. The €250m ($296m) factory marked the first investment by a Western carmaker since America and the European Union slapped sanctions...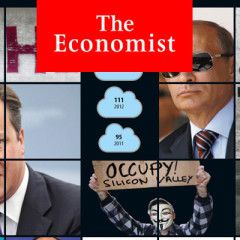 WHEN Russian members of parliament uncorked champagne to celebrate the electoral victory of Donald Trump, they hoped that America would stop meddling in the former Soviet backyard and ease sanctions imposed in response to its war in Ukraine. But as some Russians are now saying, it was too early to drink it. On August 2nd Mr Trump reluctantly...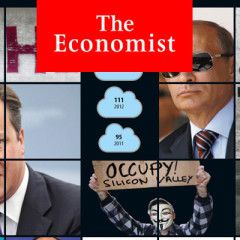 IN THE aftermath of the G20 summit on July 7th and 8th, German politicians traded blows over who was at fault for riots by anti-globalisation activists that smashed up parts of central Hamburg. But a big global event in the heart of a city with a strong anarchist tradition was always bound to prompt protests. Officials' deeper reasons for...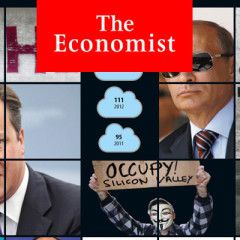 ON APRIL 12TH 2014 Igor Girkin, a former Russian military officer also known as "Strelkov" ("Shooter"), sneaked across the border into Ukraine's Donbas region with a few dozen men and took control of the small town of Sloviansk, igniting Europe's bloodiest war since the 1990s. To create the impression of strength, Mr Girkin, an...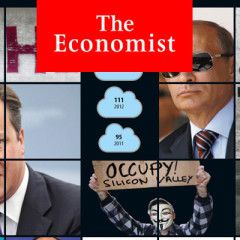 UKRAINE is fighting two wars. One is near its eastern border, where it faces Russian aggression. The other is at its core, where it is wrestling with some of the worst corruption of any post-Soviet state. The war against corruption is only starting, and the fighting is carried out office by office, ministry by ministry. Naftogaz, a state oil and...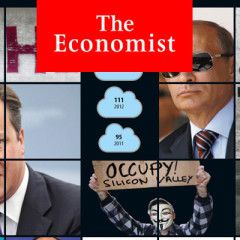 Crimea river ODDLY for a pop show that is meant to be apolitical, the Eurovision song contest causes a fission of fury nearly every year. In 2014 Conchita Wurst, a bearded drag queen from Austria, won the annual festival of kitsch, leading to calls in Russia and Belarus for Ms Wurst's song not to be transmitted and accusations that the show...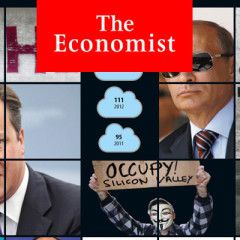 NOBODY inside or outside Russia saw it coming. The government seemed to have established complete control over politics, marginalising the opposition with nationalist adventures in Ukraine and Syria. Vladimir Putin's approval rating had stabilised at more than 80%. After Donald Trump's victory in America, the Kremlin had proclaimed...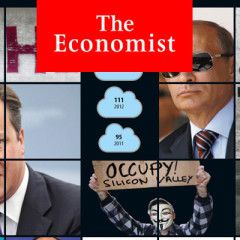 GEENPEIL ("no poll") is a new Dutch political party that has the unusual distinction of having no programme. Instead it promises to ask its members how to vote on every bill, via an online interface. Its founder, Bart Nijman, thinks this will help solve the biggest problem in Dutch politics: the sense many citizens have that they are ruled by an...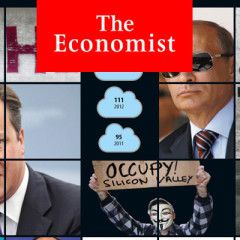 At least the wine is safe MOLDOVA is a country of ignominious records. It is by far Europe's poorest place. Among countries that bother to count foreign tourists, only Tuvalu welcomes fewer. To these dubious achievements, this little Romanian-speaking former Soviet republic added a new one in 2014. A leaked report revealed that up to $1bn,...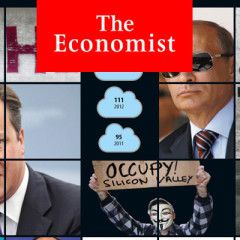 AT ISTANBUL'S naval museum, around the corner from President Recep Tayyip Erdogan's residence, reminders of one of Europe's biggest geopolitical rivalries are everywhere. A bust commemorates Hasan Pasha of Algiers, a commander in a battle in which the Russian fleet burned the Ottoman one to a crisp. The remnants of the...