Section: The Economist (The United Kingdom)
AFTER nearly four years of war in eastern Ukraine, and more than 10,000 deaths, reports from international monitors in the region sound like a grim broken record. On January 19th: 340 explosions. On January 20th: 240 explosions. On January 21st: 195 explosions and two middle-aged civilians hit by rifle fire while travelling in a bus near a...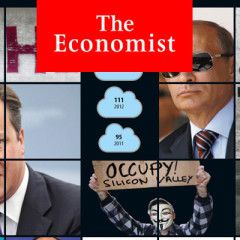 Please may I have some more? ADULTS take the adage "Christmas comes but once a year" as an excuse to splurge on gifts. For children, it is a warning of the limits of Utopia. The tots would no doubt be angered to learn that in some places it is not true. This year Ukraine recognised December 25th as an official holiday, along with the traditional...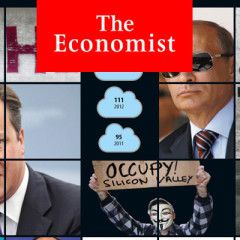 UKRAINE is in turmoil—again. Protesters are blocking streets and chanting Bandu het! ("Bandits out!"). Smoke again permeates Kiev's chilly air. The police are again trying to clear out protesters' tents. The scale is smaller than four years ago, when demonstrators on Maidan square overthrew the corrupt regime of President Viktor...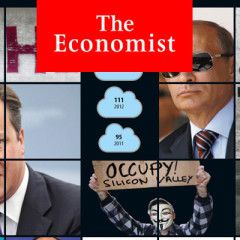 Trump's hands are tied LAST January, shortly after Donald Trump was sworn in as America's president, telephones started to ring in several Senate offices. The White House, staffers learned, was drafting an executive order to lift some of the sanctions imposed on Russia in response to its war against Ukraine in 2014. "We were...
HUNDREDS of Western-trained Cypriot lawyers and accountants earn a living by handling the affairs of Russian and Ukrainian offshore companies. The relationship has flourished since the island became a base for proto-capitalists from the former Soviet Union in the 1990s, thanks to a communist-era treaty on removing double taxation. A relaxed...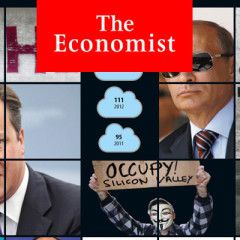 THE question of where Europe's eastern border lies has bedevilled statesmen for centuries. It has proved equally difficult for the European Union, which must decide how to deal with countries to its east that would like to join the club. In 2009 the EU launched the Eastern Partnership, meant to handle the European aspirations of Belarus,...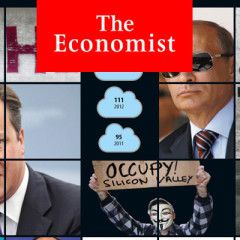 THE proposal came out of nowhere. After years of swatting down Ukrainian calls for international peacekeeping forces, Vladimir Putin changed course ahead of the UN General Assembly last month, putting forward his own plan for so-called blue helmets in eastern Ukraine. Officials in Kiev and the West dismissed the Russian offer as a cynical ploy....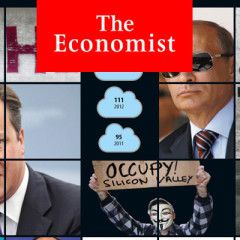 SWEDEN'S Aurora-17 drill, which continues until the end of September, is the biggest war game that the supposedly neutral country has carried out for 23 years. Not only does it involve 19,000 of Sweden's armed forces (about half of them), including its Home Guard, but also more than 1,500 troops from Finland, Denmark, Estonia, Latvia,...
Making a fist of fighting corruption "AUTHORITIES confirm they've made progress in an investigation into the finances of anti-corruption activist Vitaliy Shabunin," drones the anchor of an American television network, News24, in a clip recently shared across Ukrainian social media. There is only one problem: there is no News24, and the...
POLAND'S most visible labour market begins shortly after dawn. About 30 women and a similar number of men wait in separate groups beside a road half an hour's drive south of Warsaw. The eager stand at the kerb, craning their necks to search for cars. The more resigned slump in the shade of a tree or pace about, smoking. When a Volvo...