Section: Macleans (Canada)
A soldier of the Polish Army sits in a tank as a NATO flag flies behind during the NATO Noble Jump military exercises of the VJTF forces on June 18, 2015 in Zagan, Poland. (Sean Gallup/Getty Images) BUCHAREST, Romania – NATO's chief said Monday the alliance does not want a "new Cold War" with Russia, despite members' concerns about...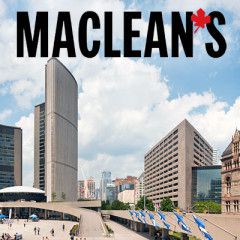 Canadian soldiers on a tank during battlegroup exercises at the Adazi Training Area outside Riga (Chris Scott) In a New Brunswick-sized country, small numbers add up. It's a crisp summer afternoon in a wood near Riga, and I'm squatting on the edge of a sandpit observing some of the 1,200 NATO troops who have come to help...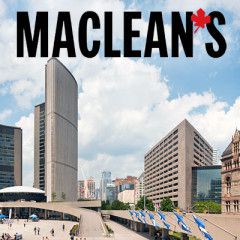 Alex and Tim Foley in Bangkok in 2011. (Tim and Alex Foley) Peggy Ann Osborne and Don Chapman are the lead researcher and founder, respectively, for Lost Canadians, a volunteer group of Canadian advocates working to restore rightful citizenship to hundreds of thousands of Canadians who have fallen between the cracks of citizenship laws. The...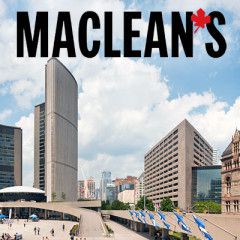 (Carlos Garcia Rawlins/Reuters) Ben Rowswell was Canada's ambassador to Venezuela from 2014 until last month, when he retired from the Canadian foreign service. He's now working in Toronto as co-founder of Udara, a software venture that provides an app designed to help activist groups connect with supporters through their mobile...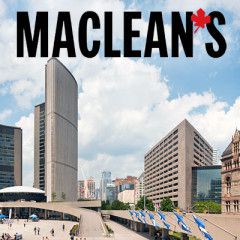 The new upgraded Light Armoured Vehicle is unveiled at a news conference at a General Dynamics facility in London, Ont., on Thursday, January 24, 2012. Mark Spowart/CP Canadians were not overly surprised last week when video evidence emerged of Saudi Arabia allegedly using Canadian-made armoured vehicles against its own people. The news came and...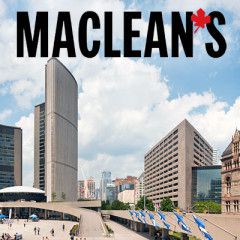 Canadian Army instructors discuss mechanized infantry defence tactics with their Ukrainian Armed Forces colleagues during Exercise RAPID TRIDENT in Starychi, Ukraine on June 30, 2016. (Joint Task Force Ukraine) OTTAWA – The Canadian Forces says it is pressing ahead with improvements to its transgender policy, even as U.S. President Donald Trump...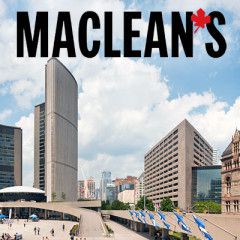 President Donald Trump shakes hands with Russian President Vladimir Putin at the G20 Summit at the G20 Summit, Friday, July 7, 2017, in Hamburg. (AP Photo/Evan Vucci) Waller R. Newell, Carleton University Democracy is under assault. Vladimir Putin's authoritarianism, ISIS terrorism, the nuclear threat from North Korea and Donald...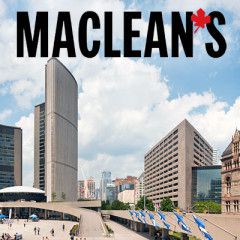 WASHINGTON — Congressional Democrats announced Saturday that a bipartisan group of House and Senate negotiators have reached an agreement on a sweeping Russia sanctions package to punish Moscow for meddling in the presidential election and its military aggression in Ukraine and Syria. Rep. Steny Hoyer of Maryland, the No. 2 House Democrat, said...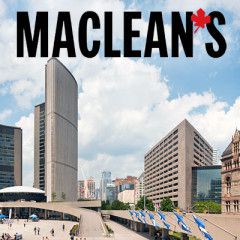 Moysey Zhuravel, nicknamed Misha, left, poses for a portrait with colleague Gregory Bevsky, nicknamed Grisha, at the Sudbrook Car Care Center in Pikesville, Maryland, July 3, 2017. Misha came to the U.S. from Belarus in 1990 and says that he has been in the car repair industry most of the time since then. Grisha immigrated from Ukraine in 2003....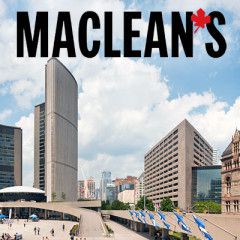 While all eyes are on Donald Trump during the G20 meetings in Germany this week, according to an Ipsos poll, the world expects Canada to have the best influence on world affairs. The poll, which spanned 25 countries, put Canada at the top of a list of countries and organizations that respondents view as having a positive influence on world...