Section: Capital News (Kenya)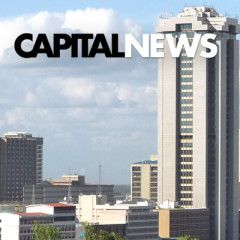 Ukrainian journalist Roman Sushchenko, accused by Russia's FSB security service of being a spy, was detained in Moscow in 2016 © AFP/File / Vasily MAXIMOVMoscow, Russian Federation, May 28 – Russian prosecutors have asked a Moscow court to convict a Ukrainian journalist of espionage and jail him for 14 years, his lawyer said Monday, in a...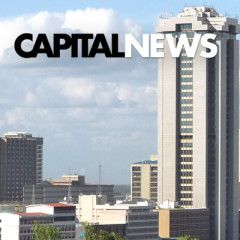 Fans who have made it to Kiev after often arduous journeys will be hoping for an unforgettable occasion © AFP / Paul ELLISKiev, Ukraine, May 25 – Liverpool will attempt to end Cristiano Ronaldo and Real Madrid's recent dominance in the Champions League when the sides meet in Saturday's final in Kiev, with Reds manager Jurgen Klopp...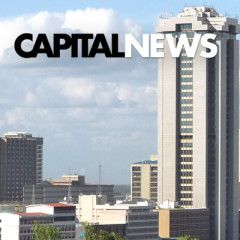 The Malaysian Airlines flight was blown out of the sky over conflict-wracked east Ukraine on July 17, 2014/AFPUTRECHT, Netherlands, May 24 – Investigators probing the 2014 downing of flight MH17 said Thursday, for the first time, that the missile which brought down the plane over eastern Ukraine came from a Russian military brigade. The Joint...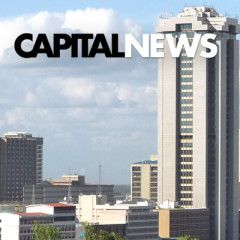 US Justice Department seizes "VPNFilter" botnet set up by a hacking group variously called APT28, Pawn Storm, Sandworm, Fancy Bear and the Sofacy Group © AFP/File / THOMAS COEXWashington, United States, May 24 – The US Justice Department said Wednesday that it had seized an internet domain that directed a dangerous botnet of a half-million...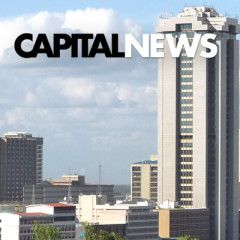 He said a number of nations had expressed support since President Kenyatta announced to the United Nations General Assembly (UNGA) on December 5 Kenya's intent to host a Blue Economy Conference/FILENAIROBI, Kenya, May 22 – The Ministry of Foreign Affairs is seeking to raise between Sh700 and 800 million to host the country's inaugural...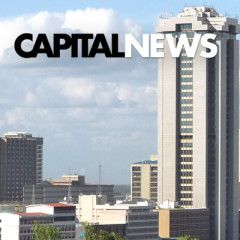 German Chancellor Angela Merkel's meeting with President Vladimir Putin in Sochi is expected to be dominated by the Iran deal © AFP/File / SAUL LOEBSochi, Russian Federation, May 18 – Russian President Vladimir Putin is due to meet German Chancellor Angela Merkel in the Black Sea resort of Sochi on Friday, as Moscow and Europe make rare...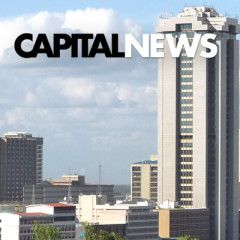 China's sole operational aircraft carrier, the Liaoning, is a repurposed Soviet ship bought from Ukraine © AFP/FileBEIJING, May 13 – China's first domestically manufactured aircraft carrier started sea trials Sunday, state media said, a landmark in Beijing's ambitious plans to modernise its navy as the Asian giant presses its...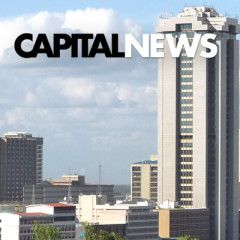 Vladimir Putin was greeted by an elite audience for his swearing-in to a fourth presidential term © SPUTNIK/AFP / Mikhail METZELMOSCOW, Russian Federation, May 7 – Vladimir Putin was sworn in as Russia's president for a fourth term on Monday, extending his almost two-decade rule by another six years at a time of high tension with his...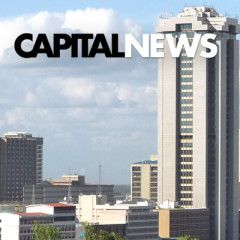 Russin opposition leader Alexei Navalny is detained by police after calling for protests across Russia ahead of Vladimir Putin's inauguration for a fourth Kremlin term © AFP / Kirill KUDRYAVTSEVMoscow, Russian Federation, May 6 – Foreign governments and rights activists on Sunday expressed outrage over mass arrests in Russia and the...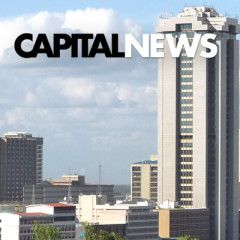 Russian President Vladimir Putin's victory in the March election was never in question and the prospect of his inauguration has generated little excitement © Sputnik/AFP/File / Michael KlimentyevMoscow, Russian Federation, May 6 – Vladimir Putin will on Monday be inaugurated for his fourth Kremlin term under the shadow of hugely strained...