Section: Herald LIVE (South Africa)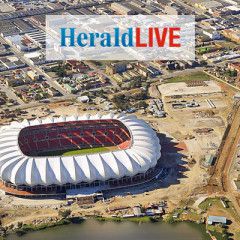 UKRAINE vowed yesterday to use all weapons at its disposal to withstand an alleged new pro-Russian rebel advance that added urgency to a goodwill visit by Britain's defence secretary. Kiev accused the eastern separatist fighters of launching another missile assault north of Mariupol – a government-held port that provides a land bridge...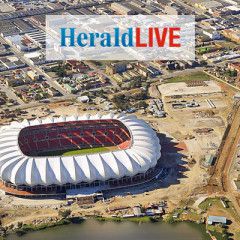 Malian security forces patrolling in Goundam back in June Photo: AFP A DAY after a South African was among at least 12 victims of an attack by extremists in a Mali town, gunmen killed 10 other civilians in an attack on a village yesterday. The attacks are the latest in what appears to be a campaign against Malian soldiers and United Nations...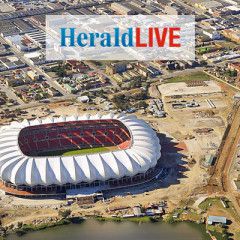 SHELLING IT OUT: Ukrainian artist Daria Marchenko with her artwork 'The Face of War' depicting Russian President Vladimir Putin. Picture: EPA A YOUNG Ukrainian artist has captured global media attention by creating a striking portrait of Russian President Vladimir Putin out of 5 000 bullet shells. Daria Marchenko's The Face of War – a...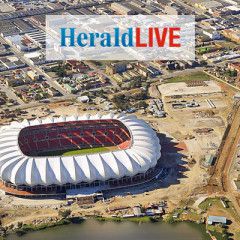 Picture: AFP Ukrainian folk dancers perform for Ukrainian and US servicemen in a ceremony for joint-drill exercises between the two countries in Yavoriv polygon, Lviv district, in western Ukraine, yesterday. Ukrainian and US troops launched fresh drills near the war-torn country's Polish border in a bid to show unity and resolve in the face...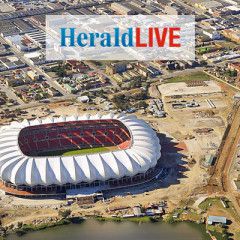 FOOTAGE has emerged of the immediate aftermath of the shooting down of Malaysia Airlines flight MH17 as Russian-backed rebels at the crash site realised it was a passenger jet. The plane was shot down on July 17 a year ago. The armed Ukrainian separatists had reportedly been sent to the area to look for the wreckage of a fighter plane which had...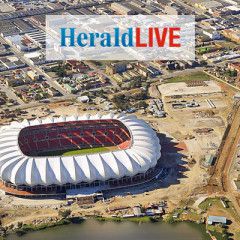 This video, reportedly of Russian-backed rebels rummaging through the luggage of passengers killed after Flight MH17 was shot down, was published on YouTube by News Corp Australia. WARNING: The following content may be disturbing/offensive to some viewers. Australia said Friday it was "sickened" after new footage emerged purportedly of...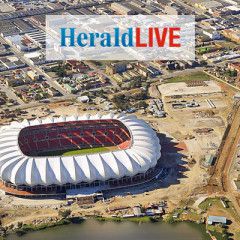 – RAGING INFERNO: Emergency services in Ukraine tackle the enormous blaze at a fuel storage depot 30km outside Massive explosions may be sabotage UKRAINE evacuated hundreds of residents yesterday after a series of blasts at a fuel depot near Kiev set off a ferocious fire, with several people missing and at least one confirmed dead. The defence...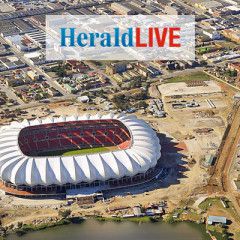 A German woman, 65, who already has 13 children, has given birth to quadruplets after undergoing an artificial insemination procedure in Ukraine, RTL television reported on Saturday. Annegret Raunigk had three boys and a girl, who were born prematurely at 26 weeks in a Berlin hospital, but had "good chances of surviving". "However, the babies, in...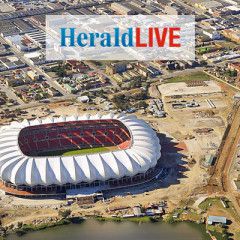 A MALAYSIA Airlines flight to Colombo had to turn back to Kuala Lumpur due to a drunk passenger, the national carrier said yesterday. Flight MH179 had taken off from Kuala Lumpur late on Saturday. "The intoxicated passenger started harassing Malaysia Airlines' crew shortly after the flight was airborne," the company said. "Due to his big...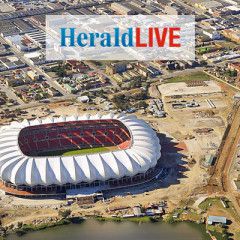 DUTCH investigators have recovered many more body parts and pieces of wreckage after resuming their search at the MH17 plane crash site in Ukraine, the Netherlands said yesterday. All 298 passengers and crew onboard the Malaysia Airlines jetliner – most of them Dutch – died when it was shot down over rebelheld eastern Ukraine last year. "Many...