Section: The Bangladesh Chronicle (Bangladesh)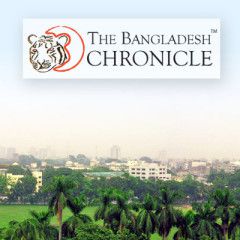 A major democracy fights to maintain the rule of law — this time, it's Israel Israeli Prime Minister Benjamin Netanyahu.AP/Oded BaliltyDavid A. Frank, University of Oregon 26 November 2019 Israeli Attorney General Avichai Mandelblit charged Prime Minister Benjamin Netanyahu with three counts of corruption on Nov. 21. At the same moment,...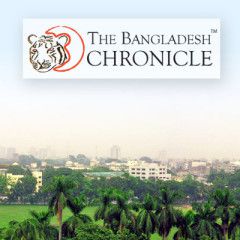 A Year After Khashoggi, Saudi Arabia Appears Untouched By OZY Editors 30 September 2019 People take part in a candle light vigil to remember journalist Jamal Khashoggi outside the Saudi Arabia consulate on October 25, 2018 in Istanbul, Turkey. Source Getty Images Why you should care President Donald Trump embraced Saudi Arabia's leader...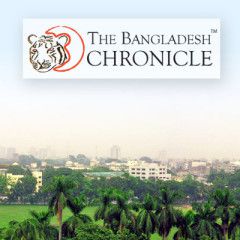 America's Silence Helps Autocrats Triumph Without the support of the U.S. government, pro-democracy forces around the world will wither as authoritarianism gains ground. By Larry Diamond September 6, 2019 A man draped in an Algerian national flag walks along a street as protesters take part in a demonstration against the ruling class in...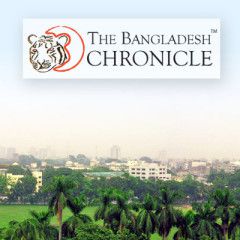 PBS reporter calls Trump a liar to his face Aldous J Pennyfarthing Community (This content is not subject to review by Daily Kos staff prior to publication.) Monday August 26, 2019 Okay, she was kinda-sorta diplomatic about it, but still. After Donald Trump blathered some nonsense about never, ever doing things for political reasons (really?),...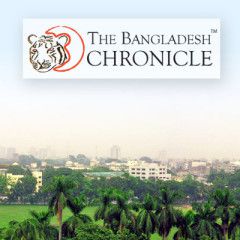 The Return of Doomsday Vladimir Putin and his Defense Minister Sergei Shoigu stand by Chinese Defense Minister Wei Fenghe during a military parade, 2018.Sputnik / Alexei Nikolsky / Kremlin via Reuters The New Nuclear Arms Race—and How Washington and Moscow Can Stop It By Ernest J. Moniz And Sam Nunn August 6, 2019 Vladimir Putin and his Defense...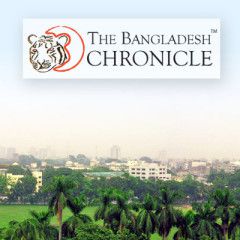 Two Decades On, Smoldering Questions About The Russian President's Vault To Power August 07, 2019 By Mike Eckel Radio Free Europe www.rferl.org Russian President Vladimir Putin with his Belarusian and Ukrainian counterparts, Alyaksandr Lukashenka (left) and Leonid Kuchma, at a service marking the defeat of Nazi Germany near the southern...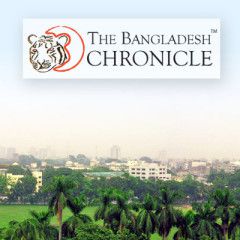 Autocracies that look like democracies are a threat across the globe A rally celebrating the second anniversary of Russia's annexation of Crimea, March 18, 2016.AP/Ivan SekretarevRichard Carney, China Europe International Business School Russia's successful interference in the 2016 U.S. presidential election may inspire other...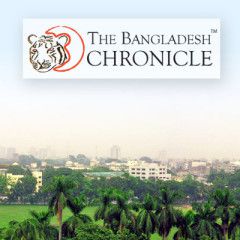 The Daily Star January 19, 2019 Bangladesh ranks 3rd among fastest growing countries with rich population: Report Source: Wealth-X report titled 'High Net Worth Handbook 2019′ Star Online Report Bangladesh has been ranked the 3rd fastest growing country in the world in terms of increasing number of rich people, according to a report. The...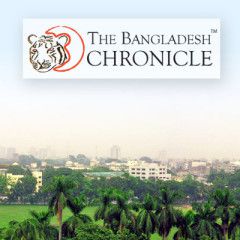 The Daily Star November 29, 2018 Who is BB fooling? Central bank fails in a big way as regulator yet shows no sign of embarrassment in patting itself Inam Ahmed Two things come easy in Bangladesh — getting big bank loans and blissfully failing to repay. The money in the vaults seems to be the easiest prey today. In the last ten years, scam after...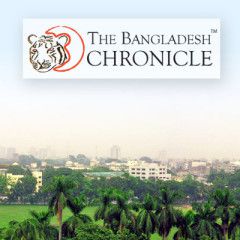 How to Steal an Election in Broad Daylight Autocrats and counterfeit democrats have perfected the art of rigging polls to stay in power — without breaking any laws. BY NIC CHEESEMAN, BRIAN KLAAS MAY 21, 2018 In Ukraine's 2004 presidential election, droves of voters turned out in opposition strongholds, hoping to oust the incumbent, Viktor...