Section: The Bangladesh Today (Bangladesh)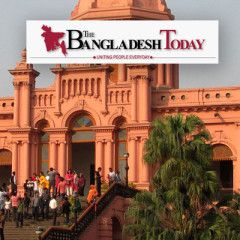 KIEV, – A 34-year-old woman tried to have a baby for 15 years before she turned to a pioneering doctor in Ukraine and a groundbreaking but ethically disputed "three-parent" procedure, reports BSS. She became the mother of a healthy baby boy in January at a private clinic in Kiev using a process called pronuclear transfer that inserts the...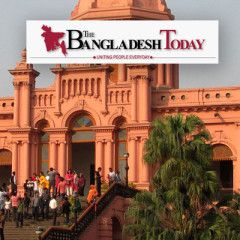 Versailles, May 29 – On a trip likely to shape Russia-France ties for years, Russian President Vladimir Putin was visiting France on Monday for talks with newly-elected French President Emmanuel Macron after backing his rivals in the presidential vote, reports AP/UNB. The trip offers the Russian leader a chance to turn the page and try to...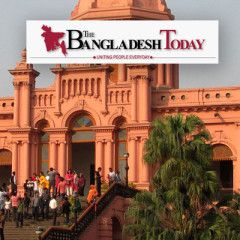 Visiting a city he once called a "hellhole" to meet with the leaders of an alliance he threatened to abandon, President Donald Trump will be in the heart of Europe on Thursday to address a continent still reeling from his election and anxious about his support, reports UNB. Trump is slated to attend his first meeting of NATO, the decades-long...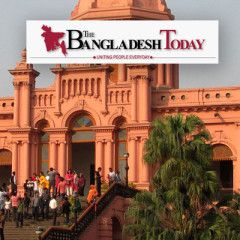 As Donald Trump's first foreign trip as president proceeds, the turmoil generated by his firing of FBI Director James Comey and the ongoing inquiry into his election campaign's ties with Russia are following him. In none of the places he will visit will the events in Washington weigh more heavily than in Brussels, where he will meet...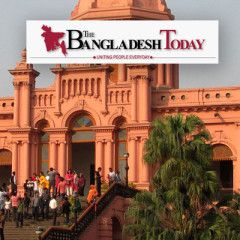 DHAKA, -Ambassadors designate of Georgia, Romania and Ukraine to Bangladesh separately presented their credentials to President Md. Abdul Hamid at Bangabhaban here this afternoon, reports BSS. The all non-resident envoys are: Archil Dzuliashvili of Georgia, Radu Octavian DOBRE of Romania, Dr Igor Polikha of Ukraine. Welcoming the ambassadors, the...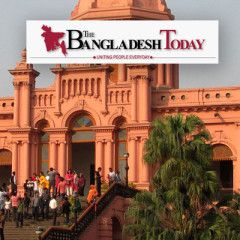 Strategy is the central political art, writes Lawrence Freedman in Strategy: A History. "It is about getting more out of a situation than the starting balance of power would suggest. It is the art of creating power." If this is so, consider the case of a country that is economically smaller than Italy, Australia, or South Korea. Its economy has...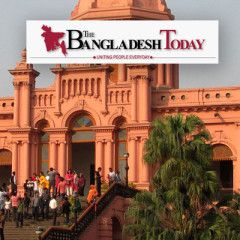 Russian rulers have long been content to accept fear and awe in lieu of respect and admiration, and by that standard, Vladimir Putin shone in 2016. This year that is proving a tougher gig to keep up as he prepares for what might be his last presidential election in 2018. Last year Putin's boldness, combined with a bit of luck, paid off: The...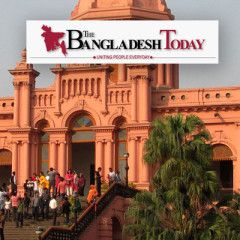 BRUSSELS: US Secretary of State Rex Tillerson will skip a meeting of NATO foreign ministers in Brussels in April, but will travel to Russia and Italy the same month, a US official said Tuesday, reports BSS. Tillerson will be replaced by a lower-level official at the NATO meeting on April 5-6, a development that will likely fuel new concerns about...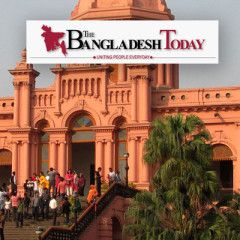 Anyone who tells you that they know what's going on behind the Kremlin's red battlements is lying. Those who speak don't know, while those who know don't speak. Moscow insiders with actual insight into what the Russian president thinks about the mess in America are keeping their counsel, thus leaving the uninformed and the...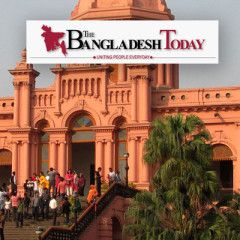 MEXICO: Rafael Nadal routed Croatia's Marin Cilic 6-1, 6-2 on Friday night to advance to the Mexican Open final, reports UNB. Seeking his first title this season and 70th overall, the 30 year-old Spaniard ran his Mexican Open winning streak to 14 matches and 28 sets. He won the hardcourt event in 2005 and 2013. The second-seeded Nadal,...