Section: Stabroek News (Guyana)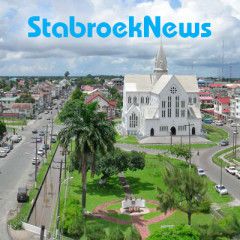 KIEV (Reuters) – Ukrainian President Petro Poroshenko said yesterday pro-Russian rebels had withdrawn a significant amount of weaponry from the front-lines in eastern Ukraine in accordance with a three-week-old ceasefire deal. Attacks have fallen significantly, but accusations of continued violence on both sides show the fragility of the peace...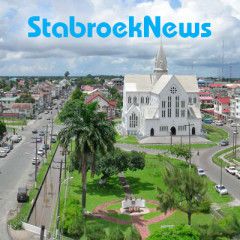 MOSCOW, (Reuters) – It may have been the last note Boris Nemtsov ever wrote, a hurried scrawl in blue pen on a plain white sheet of A4 paper. A day before he was shot dead near the Kremlin last week, the Russian opposition figure and his close aide Olga Shorina were discussing a sensitive investigation […] …read more Source: Stabroek...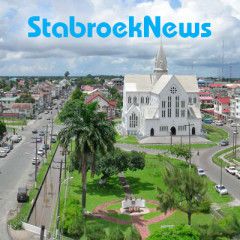 MOSCOW, (Reuters) – Russian opposition politician Boris Nemtsov, an outspoken critic of President Vladimir Putin and Russia's involvement in the war in Ukraine, was shot dead steps from the Kremlin in central Moscow late yesterday. Nemtsov, 55, was shot four times in the back by assailants in a white car as he walked across a […]...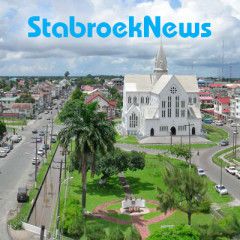 MOSCOW, (Reuters) – It was not an unusual evening for war blogger Eliot Higgins. As he was rocking his infant son to sleep in his bedroom in the English city of Leicester, Higgins, who has written in-depth reports on the conflict in eastern Ukraine, was engaging in an online war of words with a pro-Kremlin […] …read more Source: Stabroek...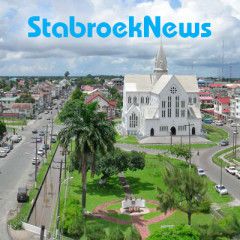 KIEV/DONETSK, Ukraine (Reuters) – Kiev accused pro-Russian rebels of opening fire with rockets and artillery at villages in southeastern Ukraine yesterday, all but burying a week-old European-brokered ceasefire deal. The Ukrainian military said it could not pull weapons from the front as required under the tenuous truce, as long as its...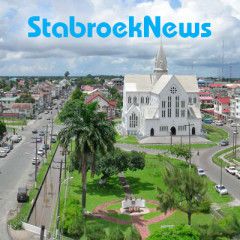 LONDON (Reuters) – The United States and its European allies are in talks about harsher sanctions against Moscow, while US President Barack Obama will evaluate next steps in dealing with the conflict in eastern Ukraine in coming days, US Secretary of State John Kerry said yesterday. Kerry was speaking after meetings with his British counterpart...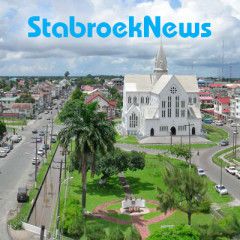 DONETSK/ARTEMIVSK, Ukraine, (Reuters) – Ukraine's rebels disavowed a new truce yesterday hours after it took effect, saying it did not apply to the town where most fighting has taken place in recent weeks. Guns fell abruptly silent at midnight across much of eastern Ukraine in line with the ceasefire agreement, reached after a week of […]...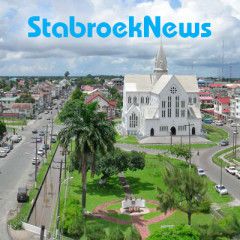 DONETSK, Ukraine (Reuters) – Shelling suddenly stopped at midnight in the eastern Ukrainian city of Donetsk after President Petro Poroshenko gave the order to government forces to halt firing in line with a ceasefire agreement reached last Thursday. Poroshenko, wearing the uniform of the armed forces supreme commander, said in a televised...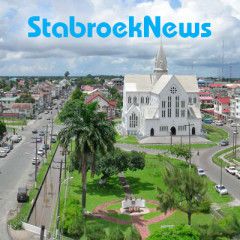 MINSK, (Reuters) – Germany, France, Russia and Ukraine agreed to a deal offering a "glimmer of hope" for an end to conflict in eastern Ukraine, but the United States and NATO said further intense fighting yesterday ran counter to the spirit of the accord. The agreement, announced after more than 16 hours of discussions in […] …read more...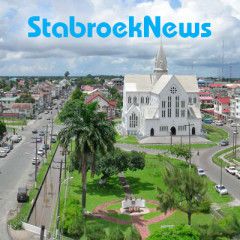 MINSK, (Reuters) – The leaders of Germany, France, Russia and Ukraine have agreed a deal to end fighting in eastern Ukraine, participants at the summit talks said today. The deal reached after all-night negotiations in the Belarussian capital Minsk included a ceasefire that would come into effect on Feb. 15, followed by the withdrawal of […]...