Section: Macleans (Canada)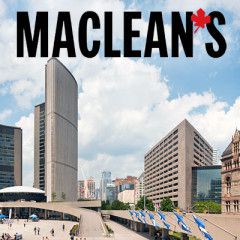 AfD (Alternative for Germany) chairwoman Frauke Petry, right, Far-right leader and candidate for next spring presidential elections Marine le Pen from France, center, and Dutch populist anti-Islam lawmaker Geert Wilders stand together after their speeches at a meeting of European Nationalists in Koblenz, Germany, Saturday, Jan. 21, 2017. (Michael...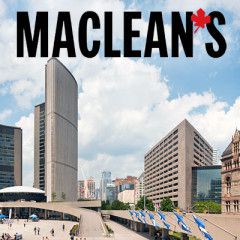 OTTAWA – Automakers on both sides of the border fear the potential negative effects of a Donald Trump presidency, Canada's economic development minister said Thursday as he met with international business and political leaders in Switzerland. Navdeep Bains said he's been having nervous conversations with concerned automakers, both at...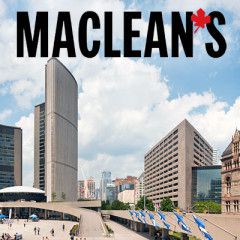 President-elect Donald Trump speaks during a news conference in the lobby of Trump Tower in New York, Wednesday, Jan. 11, 2017. (Evan Vucci/AP/CP) Donald Trump believes U.S. intelligence agencies are acting like Nazis. Let's just pause and digest that. The man who will be president of the United States on Friday has compared the CIA, FBI...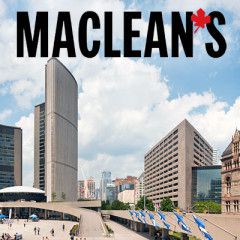 A soldier of the Polish Army sits in a tank as a NATO flag flies behind him. (Sean Gallup/Getty Images) OTTAWA — Canada will have to contribute more to NATO if the U.S. follows through on president-elect Donald Trump's musings on withdrawing from the alliance, says the head of the House of Commons foreign affairs committee. Liberal MP Bob...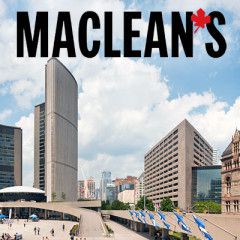 A woman passes a billboard showing a pictures of US president-elect Donald Trump and Russian President Vladimir Putin in Danilovgrad, Montenegro, November 16, 2016. (Stevo Vasiljevic/Reuters) It's hard to believe we are having this conversation just days before Donald Trump is sworn in as the 45th president of the U.S. But the constant drip...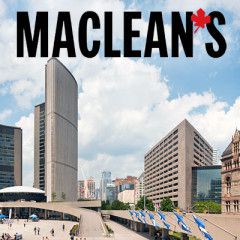 MANDEL NGAN/AFP/GETTY IMAGES NEW YORK – Wading into foreign affairs days before his inauguration, President-elect Donald Trump said England's decision to leave the European Union would "end up being a great thing" and predicted the bloc would continue to break apart. The incoming president, in an interview published Sunday, said European...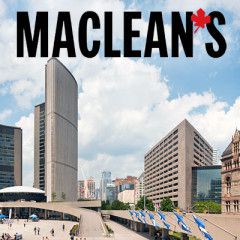 Canadian and Ukrainian servicemen talk during the opening ceremony of a joint military exercises in Lviv, Ukraine, Monday, Sept. 14, 2015. Ukraine's envoy says his country is growing concerned about whether Canada will continue its future military support to his country to help it deter Russian aggression. THE CANADIAN PRESS/AP/Pavlo...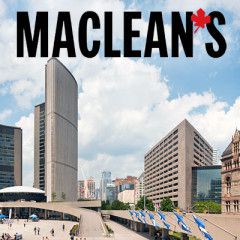 (Sasha Mordovets/Getty Images) MOSCOW – The Kremlin hopes that Donald Trump will move to improve badly strained Russia-U.S. ties once he takes office. Relations between Moscow and Washington are at their lowest point since the Cold War amid the Ukrainian crisis, the war in Syria and other issues. It would be challenging to reach common ground on...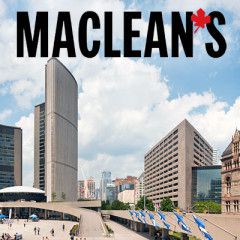 FILE – In this Friday, March 27, 2015 file photo, ExxonMobil CEO Rex Tillerson delivers remarks on the release of a report by the National Petroleum Council on oil drilling in the Arctic, in Washington. President-elect Donald Trump selected Tillerson to lead the State Department on Monday, Dec. 12, 2016. (AP Photo/Evan Vucci, File)...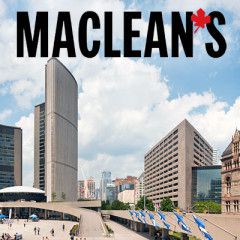 Chrystia Freeland. (Adrian Wyld/CP) OTTAWA — Canada is rebuffing the Kremlin's thinly veiled overtures that it might be willing to lift a travel ban on new Foreign Affairs Minister Chrystia Freeland if it eases sanctions on Russia. Joseph Pickerill, Freeland's spokesman, says Canada isn't interested in any bargaining on the...