Section: Macleans (Canada)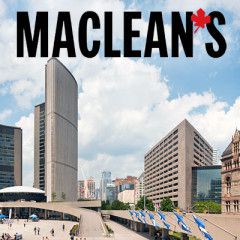 JAKARTA, Indonesia – An AirAsia plane with 162 people on board lost contact with ground control on Sunday while flying over the Java Sea after taking off from a provincial city in Indonesia for Singapore. The two countries immediately launched a search and rescue operation but there was no word on the plane's whereabouts more than six hours...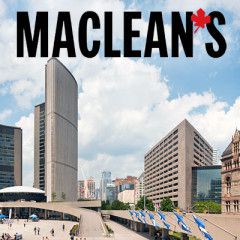 By how many percentage points, according to the one recent poll, does Justin Trudeau's personal approval rating top Stephen Harper's? As part of Trudeau's ongoing efforts to maintain that advantage, how many outside experts has he appointed to his Economic Council of Advisors? By how many years is the wily Conservative Prime...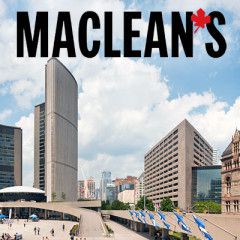 DONETSK, Ukraine — Ukrainian authorities and pro-Russia rebels exchanged nearly 370 prisoners Friday, a major step toward easing hostilities in eastern Ukraine. Ukraine handed over 222 prisoners and the rebels released 145 people, according to Russia's state RIA Novosti news agency — the biggest one-time prisoners swap since the pro-Russian...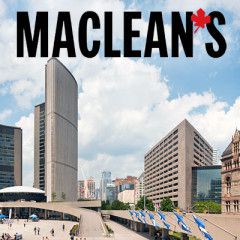 Alexander Zemlianichenko/AP MOSCOW — Russia named NATO's military buildup near its border as the main military threat and raised the possibility of using precision conventional weapons as a "strategic deterrent," according to the nation's new military doctrine signed by President Vladimir Putin Friday. NATO flatly denied it was a...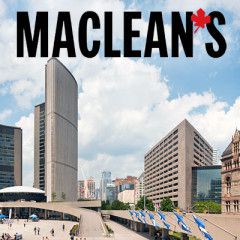 MISRATA, LIBYA: American journalist Steven Sotloff (centre) talks to Libyan rebels on the Al Dafniya front line, 25 km west of Misrata, in 2011; he was kidnapped in August 2013 and killed a year later by Islamic State (Photo by Etienne de Malglaive via Getty Images) In the months before James Foley was beheaded with a knife—a gruesome death at...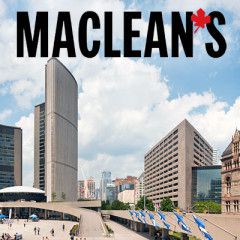 Lucy Nicholson/Reuters MALAYSIA AIRLINES MH17 On July 17, pro-Russian rebels in eastern Ukraine allegedly shot down a commercial jet travelling from Amsterdam to Kuala Lumpur, killing all 283 passengers and 15 crew. Questions swirled about how a ragtag group of separatists who apparently couldn't tell military jets from passenger planes...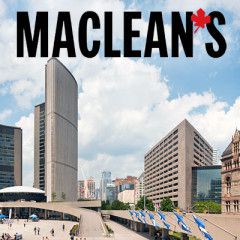 Last week's wild ride saw oil prices hit five and a half year lows for oil prices and a five year record for weekly gain on the TSX. This week might just be quieter (although let's not make any bets), with markets in North America and Europe closed for Christmas and Boxing Day, and more closures next week for New Years. The Day Ahead...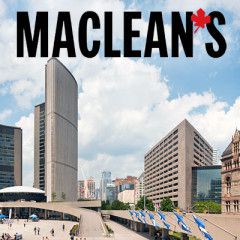 OTTAWA — A spate of public opinion surveys this autumn has prompted the usual end-of-year parsing of political fortunes and chin-stroking prognostications about a federal election that may still be 10 months in the future. Stephen Harper's Conservatives are up. Justin Trudeau's Liberals are down. Tom Mulcair's New Democrats are...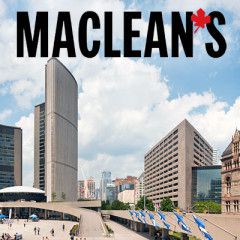 Dylan Martinez/Reuters SCOTTISH INDEPENDENCE: It was the lost cause of Scottish dreamers, last gathered in a state of their own in 1707, and the subject of a campaign focused on social media. Support for national independence was surging in the polls in early September. Unfortunately for the Scottish nationalists, the referendum wasn't held...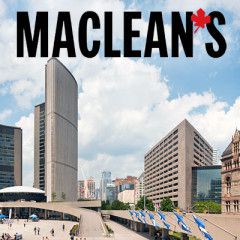 It's been a turbulent week around the world, between plunging oil prices, a swinging ruble, and signs from the U.S. Fed of an earlier than expected rate hike. There's more where that came from this morning, as an early, Fed-fuelled "Santa Rally" continues in Asia and Europe, and the ruble vacillates in the wake of a combative annual...