Section: Herald LIVE (South Africa)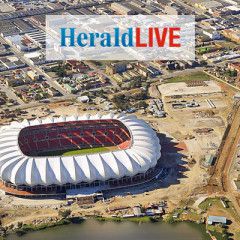 A convoy carrying wreckage from Malaysia Airlines flight MH17 arrived in the Netherlands on Tuesday (09/12/2014) on its way to a Dutch air force base where the doomed plane will be reconstructed. Dutch national broadcaster NOS showed eight trucks carrying wreckage crossing the border with Germany overnight, before heading to a southern air base...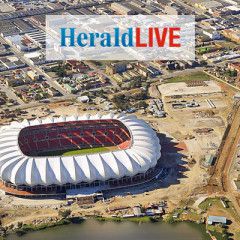 The European Union isn't a "sanctions geyser" and its restrictions imposed on Russia in the wake of the Ukraine crisis should be "proportional and reversible," Italian foreign minister Paolo Gentiloni said on Friday (05/12/2014). "The EU is not a sanctions geyser, sanctions are an instrument to a political solution," he said during a...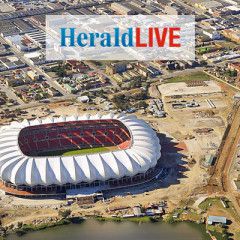 Russian Foreign Minister Sergei Lavrov on Friday (05/12/2014) warned France its reputation was on the line over the delivery of a controversial warship to Russia, which has been delayed due to the conflict in eastern Ukraine. "I am a little fed up with this question. It is not our problem anymore, it is a problem of France's reputation....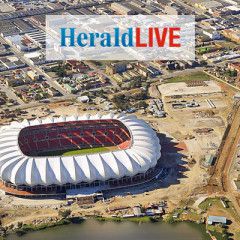 Russia is now a "strategic problem" for the European Union amid the crisis in Ukraine but Brussels will work to make Moscow a partner again, European Commission president Jean-Claude Juncker said on Thursday (04/12/2014). Juncker also insisted that the huge South Stream gas pipeline to Europe could still be built, despite Russian President...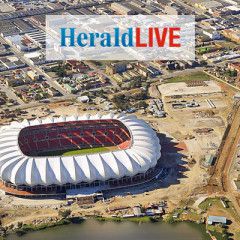 President Vladimir Putin on Thursday (04/12/2014) accused the West of exploiting the Ukraine crisis to undermine Russia and said in a key speech that Crimea had "sacred" significance for Russia. Addressing hundreds of dignitaries, lawmakers and officials in his annual state of the nation address at the Kremlin, Putin said however that Russia...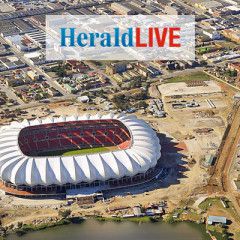 Was he flexing his muscles or beating a retreat? Opinions are divided over Russian President Vladimir Putin's surprise announcement to abandon Moscow's 50 billion South Stream gas pipeline. Some analysts viewed the unexpected December 1 decision to scrap the project to pump natural gas under the Black Sea to southern Europe as the...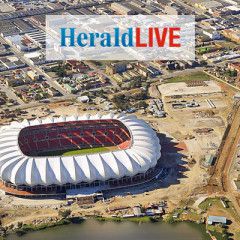 Bursts of exploding shells echoed across the Ukrainian rebel-held city of Donetsk on Wednesday but a ceasefire at the disputed airport appeared to be holding one day into a tenuous local truce. An AFP reporter said the calm was shattered just before noon by the sound of several Grad missiles that appeared to have been fired from rebel-held...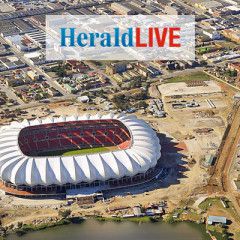 Bulgaria's president played down on Tuesday any responsibility for the shelving by Russia of the multi-billion-dollar South Stream gas pipeline project to deliver Russian gas to Europe. "It is clear to everyone that South Stream is not a project only between Russia and Bulgaria but between Russia and the EU… The decision is entirely in the...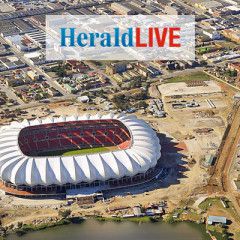 NATO foreign ministers met in Brussels on Tuesday (02/12/2014) aiming to plot a new course after a "year of aggression" from Ukraine to the Middle East and the end of the alliance's combat mission in Afghanistan. New chief Jens Stoltenberg said as he arrived that US Secretary of State John Kerry and other ministers from the 28-nation group...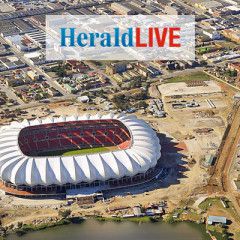 EU neighbourhood commissioner Johannes Hahn said Friday that Ukraine's new government "needs to deliver" on reforms before it can expect a donors' conference to be held. Brussels has repeatedly postponed plans for a donors' meeting to help Ukraine's crippled economy and Hahn said no date would be fixed until the EU had...