Section: The Frontier Post (Pakistan)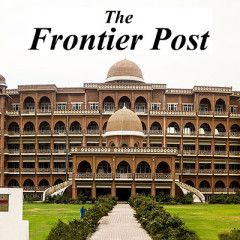 Monitoring Desk Democrat Joe Biden captured the U.S. presidency on Saturday as voters narrowly rebuffed Republican incumbent Donald Trump's tumultuous leadership and embraced Biden's promise to fight the coronavirus pandemic and fix the economy in a divided nation. CANADIAN PRIME MINISTER JUSTIN TRUDEAU "On behalf of the Government of...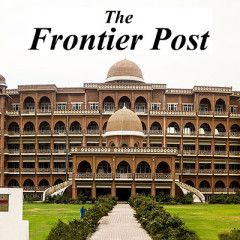 HERAT CITY (Pajhwok): Taliban insurgents have warned officials and workers of the under construction Pashdan Dam in western Herat province to stop work on the project. In a letter Taliban sent to the dam's officials it is said the project has not been inked with the Taliban, therefore work on the project should be stopped. Taliban military...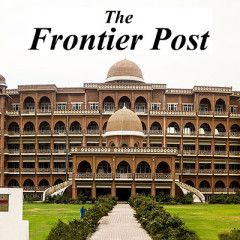 Monitoring Desk WASHINGTON: Reactions to Joe Biden's victory in the 2020 election poured in Saturday from world leaders expressing everything from congratulations for the president-elect to relief at President Trump's defeat. The statements came after The Associated Press called the election for Biden and without a concession from...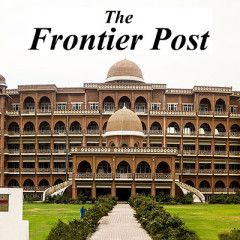 Monitoring Desk The Trump campaign and Republican National Committee filed a lawsuit Saturday in Arizona that seeks the manual inspection of potentially thousands of in-person Election Day ballots in metro Phoenix that they allege were mishandled by poll workers and resulted in some ballot selections to be disregarded. The legal challenge against...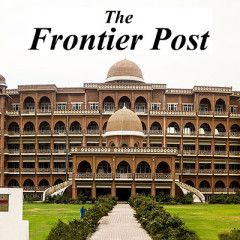 STOCKHOLM (Agencies): Harry Kane netted his 200th goal for Tottenham Hotspur as they won 3-1 at Ludogorets and AC Milan's 24-match unbeaten run ended with a 3-0 loss to Lille in the Europa League on Thursday. England striker Kane headed home Lucas Moura's corner to set Spurs on course for a victory over the Bulgarians that put them...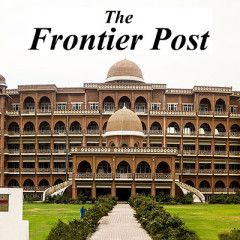 Mykhaylo Shtekel Pro-Russian candidates and parties achieved considerable success in eastern Ukraine during nationwide local elections held on October 25. In towns and cities throughout the region, Moscow-friendly political forces claimed the lion's share of the vote and maintained their traditional dominance over the political landscape....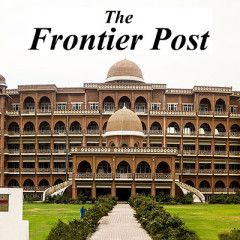 Monitoring Desk Tbilisi: Georgians have voted in tightly contested parliamentary elections pitting an unlikely union of opposition forces against the increasingly unpopular ruling party led by the country's richest man. Georgian Prime Minister Giorgi Gakharia has promised free and fair polls and encouraged citizens to vote in the elections...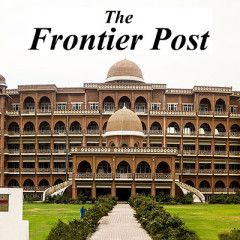 TURIN (Agencies): Spanish football club Barcelona beat Italy's Juventus 2-0 Wednesday in a UEFA Champions League Group G match in the Italian city of Turin. French forward Ousmane Dembele scored the opener for Barcelona in the 14th minute at Juventus Stadium. Barcelona clinched the victory near the end of the match as Argentine superstar...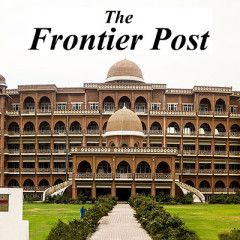 Monitoring Desk As many nurses have died during coronavirus pandemic as during World War I, says International Council of Nurses At least 1,500 nurses in more than 40 countries have died of COVID-19, the International Council of Nurses (ICN) said Wednesday. "The figure, which includes nurses from only 44 of the world's 195 countries, is...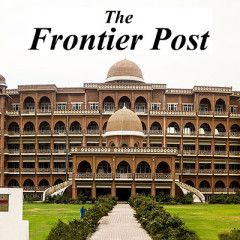 F.P Report MOSCOW: While commenting on the Donald Trump's U.S elections debates on November 3rd, Russian President Putin said that, he sees nothing criminal in Hunter Biden's past business ties with Ukraine or Russia clarifying his difference with one of Donald Trump's attack lines in the US presidential election. President...