Section: The Frontier Post (Pakistan)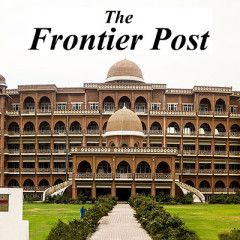 Monitoring Desk Business that Joe Biden's son Hunter "had or might have" in Ukraine has nothing to do with Moscow, President Vladimir Putin said, adding that although Hunter made "good money" there, Russia sees "nothing criminal" in it. "It doesn't concern us. It concerns the Americans and the Ukrainians," Putin said when asked about...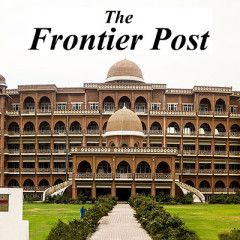 Monitoring Desk The announcement was made in a joint statement from the US State Department and the two governments hours after a new fighting erupted between Azerbaijan and Armenian forces on Sunday. A humanitarian ceasefire will take affect on Monday morning in the fighting between Armenia and Azerbaijan over the occupied Nagorno-Karabakh. The...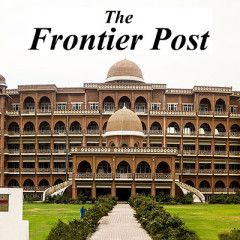 Diane Francis The US State Department just made another chess move as it seeks to halt Moscow's continuing efforts to defy sanctions and finish the Nord Stream 2 pipeline, which is intended to deliver Russian gas directly to Germany via the Baltic Sea. On October 20, US officials announced more constraints on the controversial energy...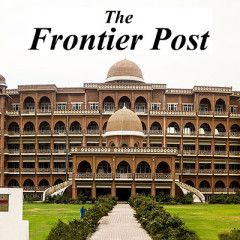 F.P Report BERLIN: Two German nationals have been suspected of selling machinery to a Russian state-owned armaments group. It being said that, this Russian state-owned armaments group manufactures missile systems for the Russian army. According to the reports, the Federal Prosecutor's Office (GBA) informed on Tuesday that it has registered...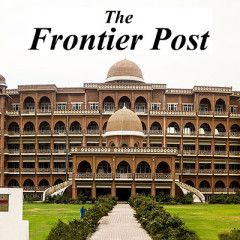 Monitoring Desk WASHINGTON: The US Commission on Presidential Debates has announced that they will mute the microphones of President Donald Trump and his Democratic rival Joe Biden when they are not answering questions during their final showdown, to avoid the interruptions that disrupted their last debate. Each candidate will be allotted two...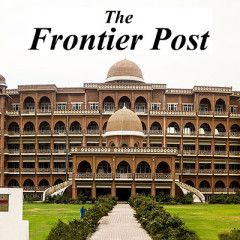 Monitoring desk Russia's embassy in the US has trashed charges against six alleged Russian military intelligence officers – accused of cyber attacks against the 2018 Olympics, the OPCW, France, Ukraine and Georgia – as aimed at a home audience. "It's absolutely clear that such stories have nothing to do with reality and are only aimed...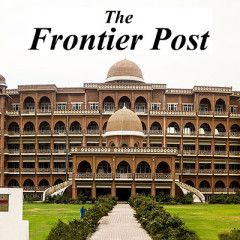 F.P. Report MOSCOW: Russian Defense Ministry (DM) took notice of the allegations put by US Defense Attaché in Kiev Brittany Steward. On Wednesday; US Defense Attaché Stewart congratulated Ukrainian servicemen on Ukraine's Defender Day. In her Ukrainian-language video address posted on the US embassy's Facebook account, she said her...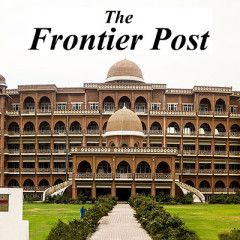 M K Bhadrakumar The Russia-brokered ceasefire in the Nagorno-Karabakh conflict has unraveled. Azerbaijan and Armenia have stepped up their military operations. The Izvestia newspaper reported, quoting Russian experts, that the conflict will continue without the intervention of a third party. That seems to be the thinking in Moscow also, as...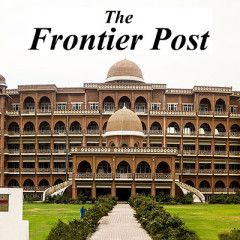 Aura Sabadus The early October resignation of American citizen Amos Hochstein from the Naftogaz supervisory board is sparking alarm over the future direction of the state-owned Ukrainian energy sector giant. A former US diplomat who previously served in the Obama administration, Hochstein cited growing opposition to gas market reform in Ukraine...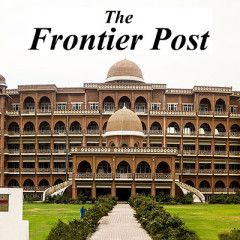 Ilker Sezer Azerbaijan and Russia are competing for Southern Europe's gas demand. A long-term supply disruption of the former's gas exports would prolong Moscow's gas monopoly in European markets. Azerbaijan's vital energy infrastructure is under stress after the frozen conflict over Nagorno-Karabakh entered a new phase of...