Section: Central America, Mexico & Caribbean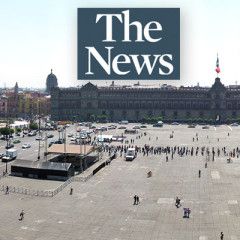 ANKARA, Turkey (AP) — A cargo ship sank in rough waters off Turkey's Black Sea coast on Monday, killing six crew members including its captain, officials and media reports said. Seven other crew members were rescued. Turkish authorities launched a search and rescue mission off the Black Sea coastal province of Samsun after receiving a...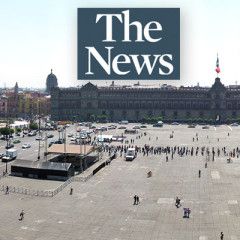 MOSCOW (AP) — Ukraine plans to again send its warships into the Sea of Azov, a top Ukrainian official said, a move that could set the stage for another clash with Russia. Oleksandr Turchynov, the secretary of the National Security and Defense Council, said in an interview with the BBC published Wednesday that another such mission is necessary to...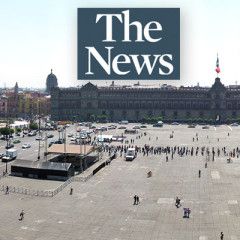 MOSCOW (AP) — The Russian Orthodox Church has called on the United Nations, the leaders of Germany and France, the pope and other spiritual leaders to protect believers in Ukraine in the face of official pressure on Moscow-appointed clerics. Ukraine's Orthodox clerics will gather for a meeting Saturday that is expected to form a new,...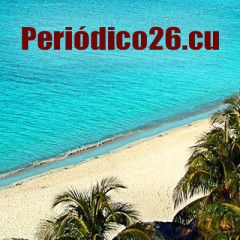 Russia on Tuesday accused Ukraine of inciting violent actions against the Crimean bridge, after the lawmaker Igor Mosiichuk called to destroy that road at the entrance of the Kerch Strait. Moscow.- Mosiichuk noted that the destruction of the bridge can be entrusted to 'saboteurs, insurgents from the North Caucasus, extraterrestrials or...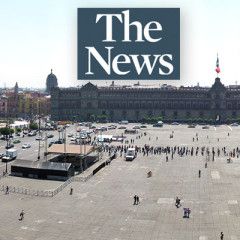 WASHINGTON (AP) — Defense Secretary Jim Mattis on Saturday took aim at Russian President Vladimir Putin, accusing him of trying to "muck around" in the U.S. midterm elections, of duplicity in arms control and of acting irresponsibly in last weekend's naval confrontation with Ukraine. In remarks at the Reagan National Defense...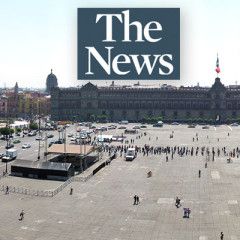 BUENOS AIRES, Argentina (AP) — World leaders arrived Thursday in the Argentine capital for the Group of 20 summit of the globe's largest economies as issues such as a trade war between the United States and China, the killing of a Saudi journalist in the country's Istanbul Consulate and the conflict over Ukraine threatened to...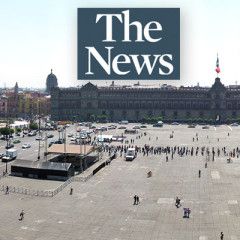 MOSCOW (AP) — The Kremlin says it still expects a meeting between President Vladimir Putin and U.S. President Donald Trump to go ahead as planned. Trump, in an interview with The Washington Post on Tuesday, said he may cancel his planned sit-down with Putin in Argentina following Russia's seizure of three Ukrainian naval ships last weekend....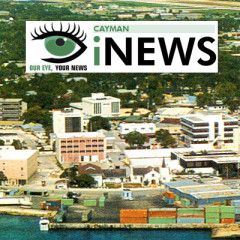 Intellias is a Ukrainian outsourcing IT company with 16 years of experience in custom software development. According to Inc 5000 it is one the most promising and quickly developing private companies in Europe. Its software development team includes more than 1000 developers and testing specialists working on customer projects from Western...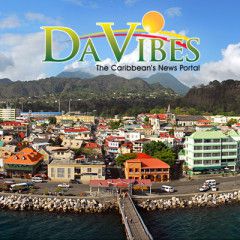 (Reuters) Dutch prosecutors identified a Russian military unit on Thursday as the source of the missile that shot down Malaysia Airlines Flight 17 over eastern Ukraine in 2014, killing all 296 people on board. The airliner flying from Amsterdam to Kuala Lumpur was hit by a Russian-made "Buk" anti-aircraft missile on July 17, 2014 over territory...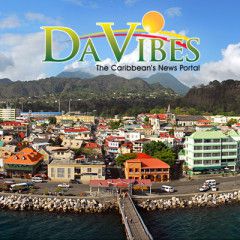 (BBC) Donald Trump's personal lawyer, Michael Cohen, received a secret payment of at least $400,000 (£300,000) to fix talks between the Ukrainian president and President Trump, according to sources in Kiev close to those involved. The payment was arranged by intermediaries acting for Ukraine's leader, Petro Poroshenko, the...