Section: Macleans (Canada)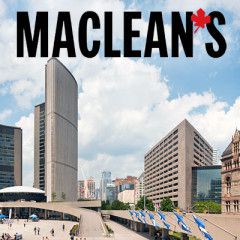 A handout frame grab from video footage published on the official website of the Russian Defence Ministry 18 November 2015 shows Russian TU-22M3 long-range strategic bomber dropping OFAB-250-270 bombs at targets in Syria. (Russian Defence Ministry Press/EPA) Terrorism can forge strange alliances. Among the many repercussions stemming from the...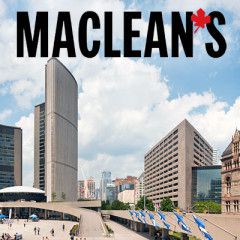 ALTERNATIVE CROP – In this photo taken on Tuesday, Oct. 20, 2015, The Russian airline Kogalymavia's Airbus A321 with a tail number of EI-ETJ on an airstrip of Moscow's Domodedovo international airport, outside Moscow, Russia. Russia's civil air agency is expected to have a news conference shortly to talk about the Russian...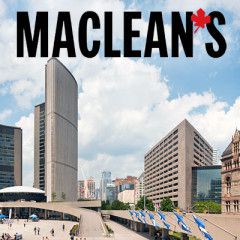 Children toys, flowers and candles brought by Ukrainians to pay tribute to victims of a Russian plane crash are seen at the Russian Embassy, in Kiev, Ukraine, Saturday, Oct.31, 2015. A Russian passenger plane has crashed in the Sinai peninsula Saturday with 217 passengers, mostly Russians, and seven Russian crew members killed. (AP Photo/Efrem...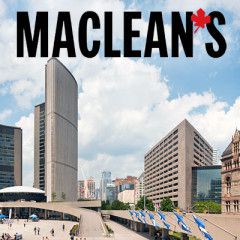 Presenting the most compelling images from the last seven days, as selected by the Maclean's photo department: 1 of 15 …read more Source:...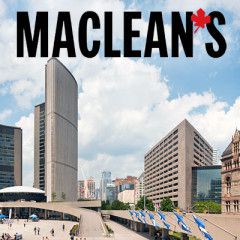 Prime Minister Stephen Harper and wife, Laureen, on Aug. 2, 2015 — back when it all began. (Justin Tang, The Canadian Press) As the last week of what must surely be his final election campaign began, Stephen Harper was in Etobicoke, at the west end of Toronto, trying to hold down a seat the Conservatives risk losing. Etobicoke–Lakeshore has...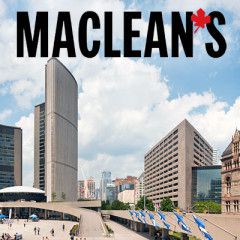 A Syrian man carries his two girls as he walks across the rubble following a barrel bomb attack on the rebel-held neighbourhood of al-Kalasa in the northern Syrian city of Aleppo on September 17, 2015. Once Syria's economic powerhouse, Aleppo has been ravaged by fighting since the rebels seized the east of the city in 2012, confining...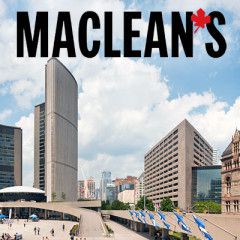 Conservative Leader Stephen Harper looks on as Nicole Ropp throws money on the counter as they illustrate how Liberal tax hikes will affect Canadians during a Conservative campaign event at an apple farm in Waterloo, Ont., Monday, Oct. 12, 2015. THE CANADIAN PRESS/Jonathan Hayward TORONTO — With the keys to 24 Sussex Drive now thought to be...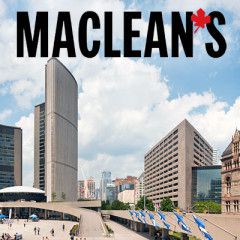 Site of a Malaysia Airlines Boeing 777 plane crash is seen near the settlement of Grabovo in the Donetsk region. (Associated Press) GILZE-RIJEN AIR BASE, Netherlands — A missile launched from rebel-held Ukraine smashed into Malaysia Airlines Flight 17, ripping off the cockpit, Dutch investigators reported Tuesday, adding that some passengers may...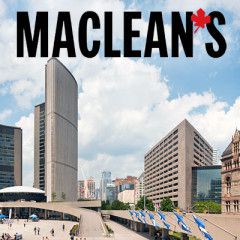 A group of refugees and migrants on their way to the Gevgelijas train station, minutes after they have crossed the Greek -Macedonian border. (Socrates Baltagianni/Invision/Redux) American historian Timothy Snyder has a way with familiar historical moments—and they don't come more familiar than the Holocaust—that turns them on their heads,...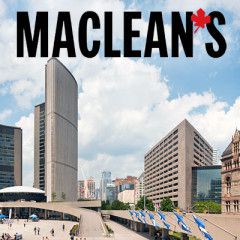 Sharifulin Valery/TASS/CP In the early stages of Russia's initially covert invasion of Crimea last year, a woman outside the parliament in Simferopol told a Maclean's reporter why she thought so little of the protesters in Kyiv, the Ukrainian capital, who had forced the departure of Ukraine's pro-Russian president, Viktor...