Section: Macleans (Canada)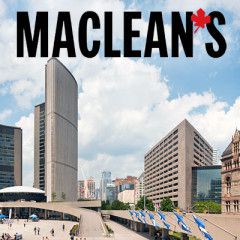 The Russian airline Kogalymavia's Airbus A321 with a tail number of EI-ETJ on an airstrip of Moscow's Domodedovo international airport. (Tatiana Belyakova, AP Photo) WASHINGTON — There were more airline deaths worldwide due to deliberate acts in 2015 than to accidental air crashes for the second year in a row, according to an industry...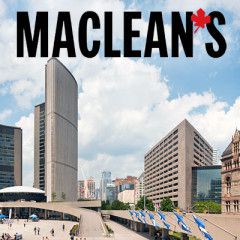 More than 320 major motion pictures. More than 400 original scripted TV shows. Hundreds more new albums. You could be forgiven for feeling deluged by arts and culture in 2015, and that doesn't even include the hundreds of thousands of new books published, the exhibits and galleries that opened, and more. So every year, the writers at...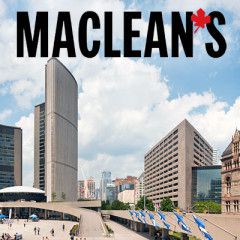 ENTERTAINMENT TV and movies are supposed to bring joy. Jaime Weinman highlights some entertainment that proved to be let-downs and troubled. (Everett Collection) 'Sesame Street' It was launched as a populist kids' show, set in the inner city and aimed at children who didn't have a lot of money. Now it's moving to HBO, the...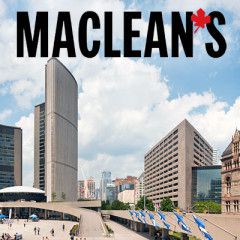 Canadian Prime Minister Justin Trudeau lays a flower at a memorial outside the Bataclan Cafe, in Paris, France, on Sunday, Nov. 29, 2015. (Adrian Wyld/CP) PARIS – Prime Minister Justin Trudeau paid tribute this morning to victims of this month's terrorist attacks in Paris with a visit to the Bataclan concert hall, the scene of the worst...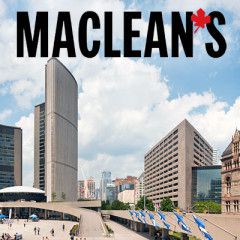 A still image from video shown by the HaberTurk TV shows a burning trail as a plane comes down. (HABERTURK TV CHANNEL/EPA/CP) MOSCOW — Russia plans to retaliate against Turkey for the downing of a warplane by imposing sanctions, cutting economic ties and scrapping major investment projects. Since the plane was shot down Tuesday on the...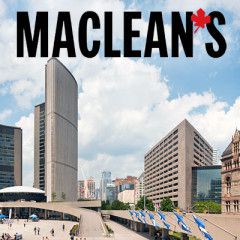 A handout frame grab from video footage published on the official website of the Russian Defence Ministry 18 November 2015 shows Russian TU-22M3 long-range strategic bomber dropping OFAB-250-270 bombs at targets in Syria. (Russian Defence Ministry Press/EPA) Terrorism can forge strange alliances. Among the many repercussions stemming from the...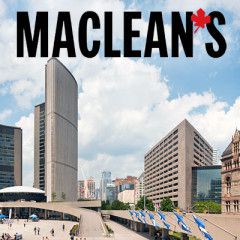 ALTERNATIVE CROP – In this photo taken on Tuesday, Oct. 20, 2015, The Russian airline Kogalymavia's Airbus A321 with a tail number of EI-ETJ on an airstrip of Moscow's Domodedovo international airport, outside Moscow, Russia. Russia's civil air agency is expected to have a news conference shortly to talk about the Russian...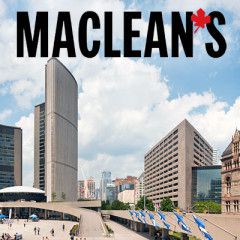 Children toys, flowers and candles brought by Ukrainians to pay tribute to victims of a Russian plane crash are seen at the Russian Embassy, in Kiev, Ukraine, Saturday, Oct.31, 2015. A Russian passenger plane has crashed in the Sinai peninsula Saturday with 217 passengers, mostly Russians, and seven Russian crew members killed. (AP Photo/Efrem...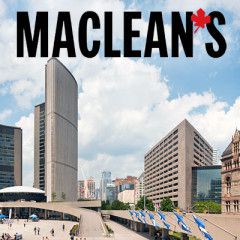 Presenting the most compelling images from the last seven days, as selected by the Maclean's photo department: 1 of 15 …read more Source:...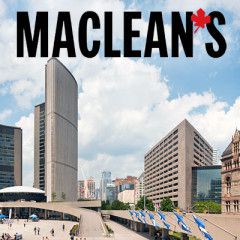 Prime Minister Stephen Harper and wife, Laureen, on Aug. 2, 2015 — back when it all began. (Justin Tang, The Canadian Press) As the last week of what must surely be his final election campaign began, Stephen Harper was in Etobicoke, at the west end of Toronto, trying to hold down a seat the Conservatives risk losing. Etobicoke–Lakeshore has...