Section: Macleans (Canada)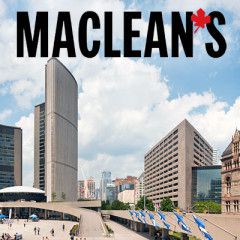 Sean Kilpatrick/CP UKRAINE PM TO VISIT OTTAWA Ukraine's prime minister arrives in Ottawa today for what's likely to be the last visit by a foreign government leader ahead of this fall's federal election. Prime Minister Stephen Harper will be meeting with Arseniy Yatsenyuk to sign a trade deal, following Yatsenyuk's visit...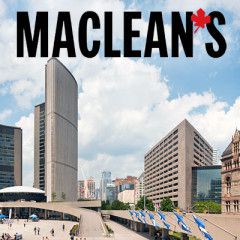 A protester throws a Molotov cocktail during clashes with police in central Kyiv, Ukraine, early Saturday, Jan. 25, 2014. Canada's embassy in Kyiv was used as a haven for several days by anti-government protesters during the revolution that toppled the regime of former president Viktor Yanukovych. THE CANADIAN PRESS/AP Photo/Sergei Grits...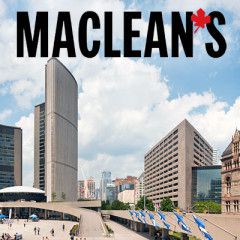 Canadian Prime Minister Stephen Harper and President of Ukraine Petro Poroshenko at the Presidential administration building in Kyiv, Ukraine on June 6, 2015. (The Canadian Press/Adrian Wyld) KYIV, Ukraine – "The Littlest Hobo," "Anne of Green Gables," maybe even "Flashpoint" could find a new lease on life in Ukraine as the country's...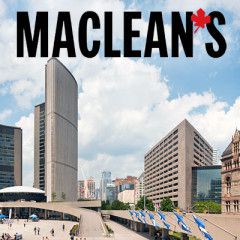 (AP Photo/Pavlo Palamarchuk) Legal and diplomatic obstacles to deploying Canadian military trainers in Ukraine have largely been cleared away, Defence Minister Jason Kenney says. He was scheduled to tour the multi-national centre at Yavoriv, near the Polish border, on Saturday where the roughly 200 combat instructors will set up shop in the...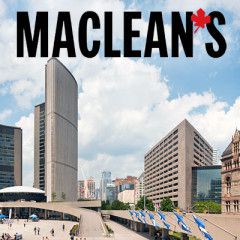 1 of 12 …read more Source:...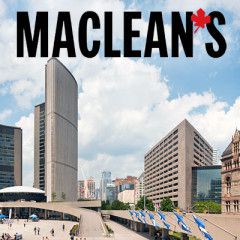 Adriana Luhovy Sergey, a 23-year-old Ukrainian soldier, is resting in a drab, grey, Soviet-era military hospital on the outskirts of Kyiv. Asked about his recent combat experience, he says, "I just wish that nobody would ever have to see war." Sergey (who asked that his last name not be used for privacy reasons) suffered massive head trauma...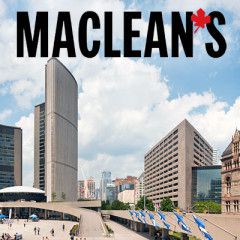 ST. PETERSBURG, Russia – When the heads of the world's major news agencies sat down a year ago with Vladimir Putin at a St. Petersburg palace, they were treated to a long, sumptuous meal of Crimean flounder, a dish evidently chosen not only for its delicacy but for the political statement. This year it was tea and caviar at the stroke of...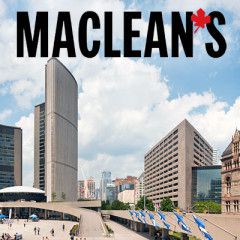 (Alexander Nemenov/Pool Photo via Associated Press) Russia appears to be angling to make it the G8 once again and President Vladimir Putin suggests it's something Prime Minister Stephen Harper will just have to accept. "I don't want to offend anyone, but if the United States says Russia should be returned to the G8, the prime minister...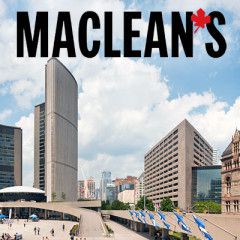 Vatican Pool/Getty Images VATICAN CITY, Italy – Prime Minister Stephen Harper raised the troubling findings of the residential schools commission Thursday during an unusually brief meeting with Pope Francis, but stopped short of inviting him to Canada to apologize. Instead, Harper referred to a letter sent earlier in the week to the Vatican by...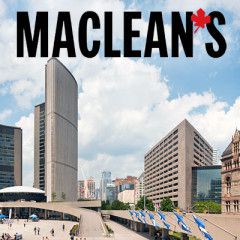 Adrian Wyld/CP WARSAW, Poland — Prime Minister Stephen Harper is kicking off the next leg of his European travel today in Warsaw, Poland. Harper is to take part in a wreath laying ceremony at the Tomb of the Unknown Soldier. He then has meetings planned with Polish Prime Minister Ewa Kopacz and President Bronislaw Komorowski. Poland is a major...