Section: South Africa Baghdad — Iran's Supreme Leader Ayatollah Ali Khamenei has warned that a "harsh retaliation is waiting" for the U.S. after the airstrike on Baghdad airport that killed Iranian Gen. Qassem Soleimani, the head of Iran's elite Quds Force. The Iranian state TV carried a statement by Khamenei also calling Soleimani "the international face... U.S. President Donald Trump on December 19 became the third U.S. president to be impeached when the Democratic-controlled House of Representatives voted to charge him with abuse of power and obstruction of Congress. The Republican-controlled Senate is due to weigh these charges in a trial in January. In the unlikely event he is found guilty,...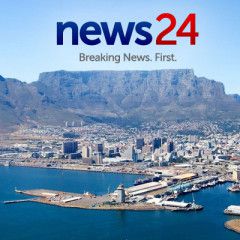 Top US diplomat Mike Pompeo will travel to Ukraine ahead of President Donald Trump's trial in the Senate over allegations he sought to push Kiev to investigate a political rival, the state department says. …read more Source::... Berlin – A look at the year that was 2019. January January 3: China's "Chang'e 4" is the first space probe to land on the far side of the moon. January 11: Macedonia is now North Macedonia, ending a row with Greece and paving the way for NATO membership and EU accession talks. The Greek parliament ratifies the... Washington – U.S. Democratic presidential contender Joe Biden on Saturday said there would be "no legal basis" for Republicans to subpoena his testimony in President Donald Trump's impeachment trial, clarifying remarks from Friday that drew criticism. "I want to clarify something I said yesterday. In my 40 years in... Washington Post Rudy Giuliani, President Donald Trump's personal lawyer, claimed in an interview that he is "more of a Jew" than Hungarian-born philanthropist George Soros, who survived the Holocaust. The comment came amid an interview with New York Magazine in which Giuliani reportedly claimed, without evidence, that former... Palm Beach, Florida — The fate of a Senate impeachment trial for President Donald Trump is at an impasse as Republican and Democratic leaders remained at odds over what form it would take and what witnesses would be called. Senate Majority Leader Mitch McConnell said he has not ruled out calling witnesses but also indicated that he was in no...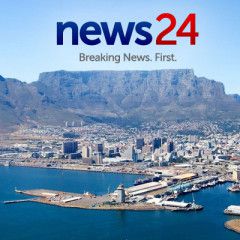 A US budget official told the Pentagon to "hold off" on military aid to Kiev 90 minutes after a controversial phone call between US President Donald Trump and his Ukrainian counterpart Volodymyr Zelensky, according to an internal email. …read more Source::... Washington – The White House on Sunday signaled comfort with plans by Senate Republicans to avoid new witnesses in President Donald Trump's impeachment trial, while a top Democrat seized on a newly released email on the withholding of US aid to Ukraine to press his case for testimony. The Democratic-led House of Representatives... U.S. President Donald Trump on Friday blasted the magazine founded by the late Reverend Billy Graham after the influential publication for conservative evangelical U.S. Christians called for him to be removed from office. Christianity Today on Thursday wrote in an editorial entitled "Trump Should Be Removed from Office" that it could...