Section: South Africa London – A senior American banker once secretly awarded a shareholding in powerful Moscow investment bank Renaissance Capital to one of Vladimir Putin's closest friends and brokered meetings for the friend with top US foreign policy officials a decade ago, emails show. The American banker, Robert Foresman, currently vice chairman at... Seoul, South Korea — Survivors of a South Korean tour boat sinking in Budapest say they barely managed to grab onto a drifting lifeboat while looking in horror as others around them struggled in the dark, rainy waters, shouting for help. Only seven among 35 people, 33 of them South Koreans, were rescued. Seven others have been confirmed dead and... Budapest – The captain of a boat which collided with a smaller sightseeing boat on the River Danube killing at least seven people has been arrested, police in Budapest said late Thursday. There were personal and material reasons to suspect the Ukrainian national, police said, without giving any further details. Meanwhile the search for 21... Kiev – Ukrainian President Volodymyr Zelensky signed a decree on Tuesday to immediately disband the national parliament and hold snap elections for the legislature on July 21. "The main argument for dissolving the Verkhovna Rada is an extremely low trust of Ukrainian citizens in this institution," Zelensky said at a meeting with... Moscow – The Ukrainian embassy in the United States passed off a photo depicting the deportation of Jews to an extermination camp in Nazi-occupied Poland during the Holocaust era as the deportation of the Crimean Tatars in 1944, the Russian embassy in Washington noted. "Ukrainian diplomacy playbook: "1944 #CrimeanTatars... Kiev – Ukraine's new President Volodymyr Zelenskiy took the oath of office on Monday and immediately announced he was dissolving parliament and calling a snap election, aiming to win seats in a legislature still dominated by loyalists of his predecessor. Zelenskiy, a comedian with no prior political experience, won the presidency by a...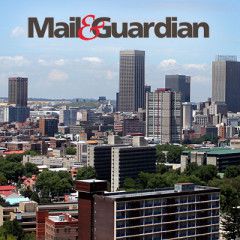 A month on from Zelensky's election win, details of what he will actually do in power, or who will make up his core team, are hazy …read more Source: Mail &... Helsinki – Council of Europe ministers meeting in Helsinki on Friday issued a joint declaration appeasing Russia amid a long-running conflict which was swiftly denounced by Ukraine as an "embarrassment". The Helsinki meeting, at which the rotating presidency was handed from Finland to France, attempted to resolve a major crisis... London – British police said they will not probe a leak of information about Chinese telecoms company Huawei that cost Gavin Williamson his job as defence minister this week, as no criminal offence was committed. Williamson strenuously denied being responsible for the leak, but May said she had lost confidence in him, after the Daily... Washington – U.S. President Donald Trump spoke with Russian President Vladimir Putin for more than an hour on Friday, discussing the possibility of a new nuclear accord, North Korean denuclearization, Ukraine and the political situation in Venezuela, the White House said. White House spokeswoman Sarah Sanders told reporters Trump and Putin...